Tennisnerd was founded by marketing director, writer and tennis nerd Jonas Eriksson. Tennisnerd is focused on tennis gear such as racquet and string reviews, tennis companies, pro player sponsorships and tennis brands.
I'm interested in tennis as a business and also have a genuine passion for the sports dating back to the childhood. I play tennis semi-competitively a few times a week and I've had the good fortune to meet some of the game's legends over the years (with Federer and Nadal being the highlights).
I follow the ATP World tour as closely as I can, given time constraints and I try to write here every week. I'm also very much into technical developments around tennis gear and whenever I can I'll write about tennis companies, new racquets, what players use, string reviews etc.
Follow me on twitter for the latest news and opinions or on Instagram for the latest pics. I would also be happy if you like my facebook page.
I have also written two novels and a short story collection and I'm working on a novel about tennis. My first novel is called The Wake-Up Call 
and my second novel is called Hollywood Assistant
. You can buy them in print or digital form!
PS. Are you interested in writing for Tennisnerd? Send a message to helloATtennisnerd.net DS.
Advertise with us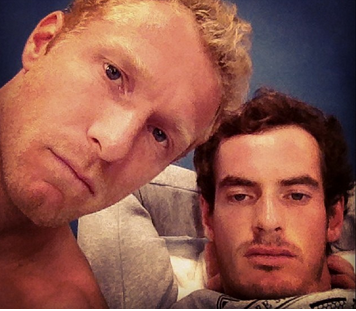 Running a tennis blog is a time-consuming hobby and to cover domain and hosting fees, Tennisnerd has partnered with a number of tennis companies. This means that if you buy tennis gear through one of the links on this website, we get a tiny slice in commission. In reality this is pretty much peanuts, but at least it's something.
If you really enjoy TennisNerd and want to use a humble dollar or two in helping out you can donate through the below Paypal link:
We are always looking for new and interesting partnerships. Everything from affiliate programs to exchanging links with other bloggers, or tennis writers who are interested in writing for the blog (can't pay anything than recognition and links as of yet). We're also keen in trying new tennis gear in exchange for honest reviews. Just contact us through e-mail tennisnerdnetATgmail.com and we'll get back to you soon.
***
Do you like Tennisnerd? Don't miss a word or video by stalking us on social media. Every like and follow is appreciated!

YouTube
Instagram
Twitter
Facebook Page
Amazon Influencer
Buy tennis gear
EU
Racquet Depot
Pro Direct Tennis

USA
Tennis Express
Do It Tennis
Amazon.com
Racquet buying guides
Here is a great racquet buying guide to get you started.
What tennis racquet should I buy?
Top tennis racquets to buy right now
The Gear of the Year 2016
Tennis racquets for juniors
Tennis racquets for kids