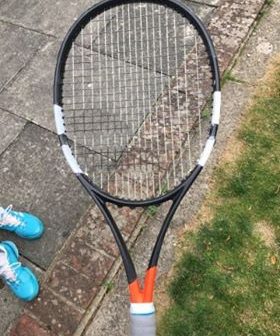 Yesterday I was contacted by Alex Celanzi who was wondering about Dominic Thiem's racquet specs for his old Babolat Pure Strike
. Then he sent me pics of his Pure Strike with a custom paint job (which I simply had to share with you).
Custom paint jobs are a great way to give your racquets a personal touch, but if you don't have the tools or the know-how yourself, you can contact a professional to get the racquets looking exactly the way you want them.
So if you have any cool pics of your custom paint jobs or in racquet collections, don't hesitate to send them over (helloATtennisnerd.net) and I'll post them on Tennisnerd.
Here are a few pics of Celanzi's custom Pure Strike:
And here is his racquet collection, not bad…