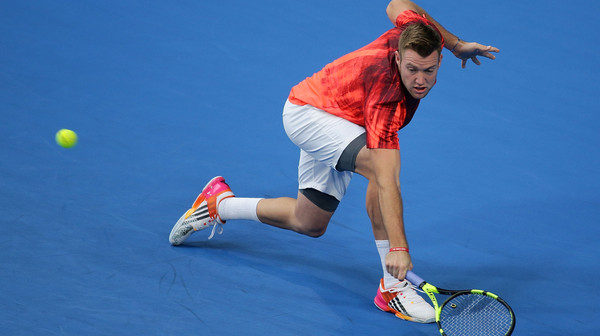 American Jack Sock is moving up the rankings real fast and has recently made through to the ATP 250 Auckland final (ASB Classic) where he will face Dan Evans. Jack Sock uses the Babolat Aero Storm VS Tour, sometimes in a Stars and Stripes paint job.
Jack Sock has a whopper of a forehand, a good serve and quite a complete game . He is currently ranked #34 in the world.
He strings his Babolat Aero Storm
with a full bed of Luxilon Alu Power
. He strings it quite loosely at 40 lbs (around 18 kg) which helps his arm stay healthy.
Sock uses Nike Vapor Tour 9.5
shoes and Nike apparel.
What do you think of Jack Sock? Is he soon a top ten player?
Read more about the Babolat Aero Storm VS Tour here.