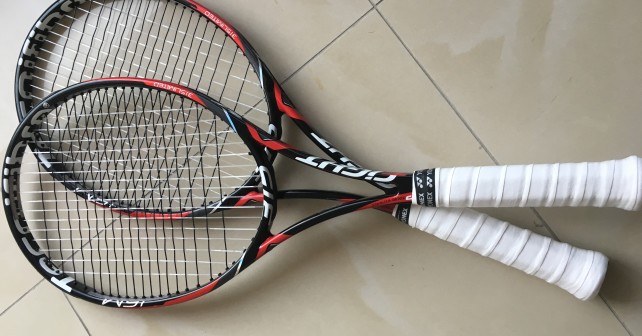 Here you'll find some great, hardly used tennis racquets for sale. Wilson, Yonex, Tecnifibre, Babolat, you name it.
If you're interested in new racquets from top brands such as Babolat, Head and Pacific. Send an e-mail to our tennis friend Michael with what model and grip you want and mention TennisNerd in your e-mail and you will get a nice discount!
Personal TennisNerd sticks for sale:
Dunlop MaxPly McEnroe (mega-classic, never strung, with cover)
JMI Skyline Slitshaft (rare wooden classic from Japan with slit-shaft)
Donnay CGX 25+ (played once, great thin-beamed frame)
Hultman Upsala – Swedish made very old woodie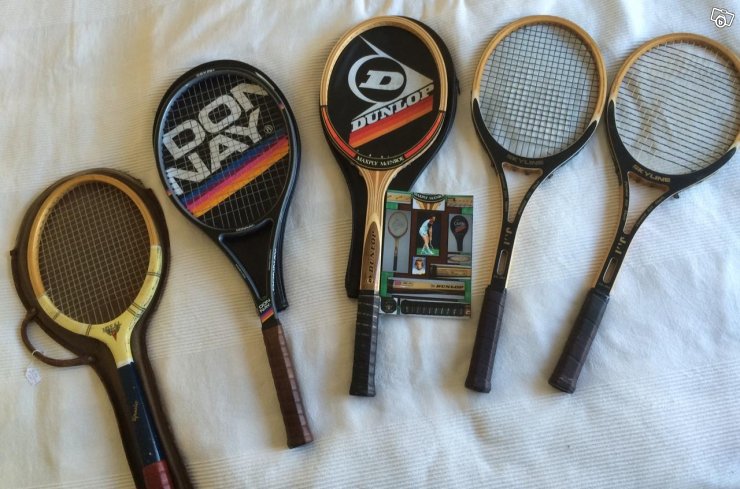 Tecnifibre Tfight 315 ATP Ltd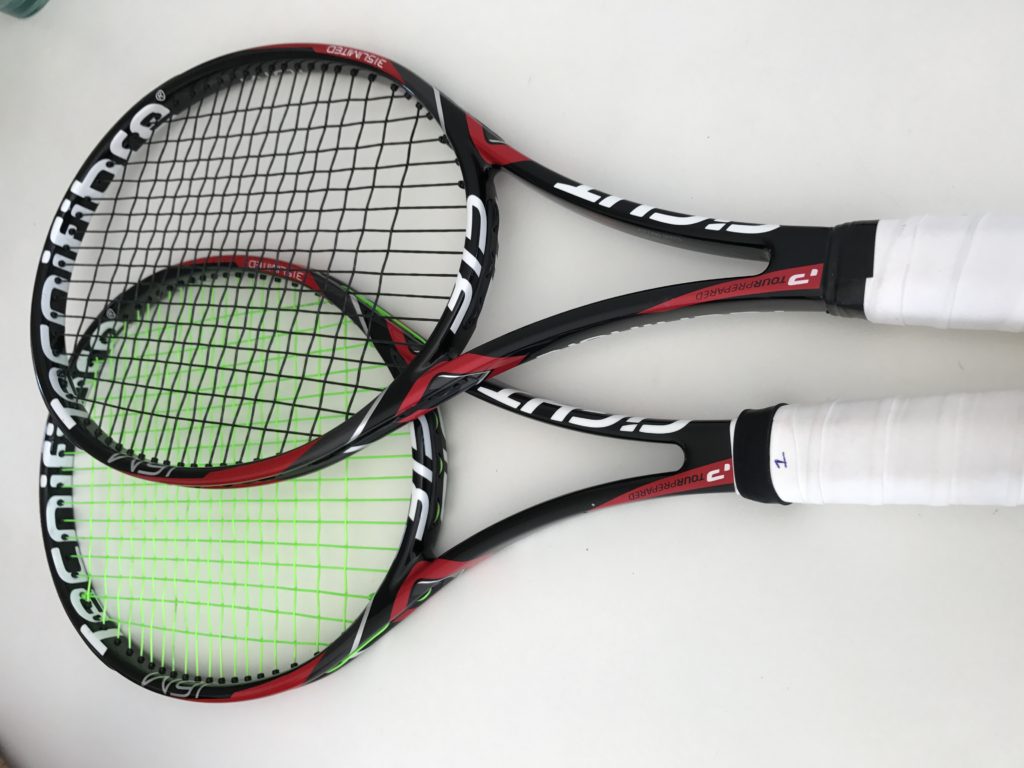 Wonderful feel, close to a PT57A. Cannot recommend enough.
Grip Size: 4 3/8
Quantity: 2
Head Size: 95 sq. inches
Condition (x out of 10): 8.5/10 (one or two tiny chips and some small bumper rash)
*Specific Time Used (must give specific time, must be over 30 minutes): 30 hours.
*General Description (including any cosmetic blemishes):
Price (1): 75 euro (2): 140 euro
Shipping (1): 15 euro Shipping (2): 20 euro – this depends slightly on location.
Yonex Ai 98
A very complete and soft frame in a forgiving package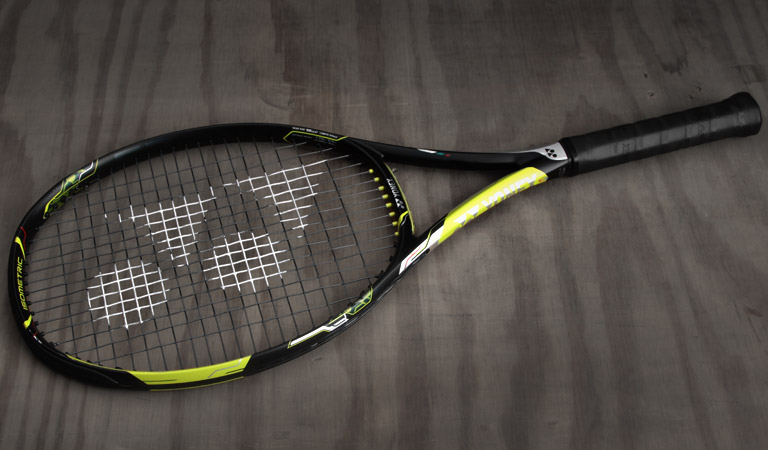 Grip Size: 4 3/8
Quantity: 1
Head Size: 98 sq. inches
Condition (x out of 10): 9/10
*Specific Time Used (must give specific time, must be over 30 minutes): 5 hours.
*General Description (including any cosmetic blemishes): Very slight bumper rash.
Price: 85 euro
Shipping: 15 euro 
Please follow and like us: