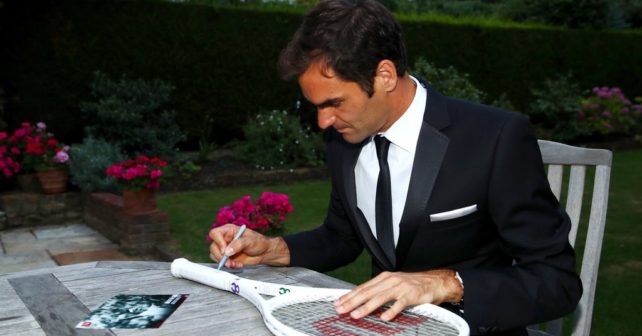 Roger Federer made the seemingly impossible and won his record-breaking 19th slam and 8th Wimbledon on Sunday. Wilson will now celebrate by releasing 8 limited edition racquets.
Exactly how to get these ultra rare limited edition racquets is not yet disclosed by Wimbledon, but watch this space to find out. When Federer won his 18th slam in Australian Open they auctioned out a limited edition paint job of his signature racquet, the Wilson Pro Staff Roger Federer Autograph
(read more about Roger's racquet here).
The Wilson Pro Staff Roger Federer Autograph is sleek and black, while the commemorative Wimbledon edition is white, purple and green – the Wimbledon colours. It is designed by occasional Wilson racquet designer Peter Figasinski (read an interview with Peter Figasinski or "Peter Fig" here).
The Wilson Pro Staff Roger Federer Autograph 8th Wimbledon edition won't be easy to get a hold of, but I'm sure the collectors' value would be great. 100% of the profits will go to the Roger Federer foundation.
A few words about Federer's amazing feat winning his 19th slam might be in order. 2017 has really become the "comeback" year for both Federer and Nadal with the two legends and rivals splitting pretty much all bigger titles this year. Despite being 36 years old Federer still looks and moves sharp and I think a lot of people would be surprised if he doesn't get another slam to reach the magical 20 grand slam barrier. He for sure has the game to add a ninth Wimbledon to his grand slam trophy cabinet.
Federer didn't drop a set over the two weeks that Wimbledon took place, similar to Rafael Nadal's astonishing "La Decima" at Roland Garros less than two months ago. It is a sign of the incredible dominance of these two players, but perhaps also of the recent struggles of Murray and Djokovic.
What do you guys think, can Federer win a 20th grand slam? And what do you think of the design of the Wilson Pro Staff Roger Federer Autograph 8th Wimbledon Commemorative racquet?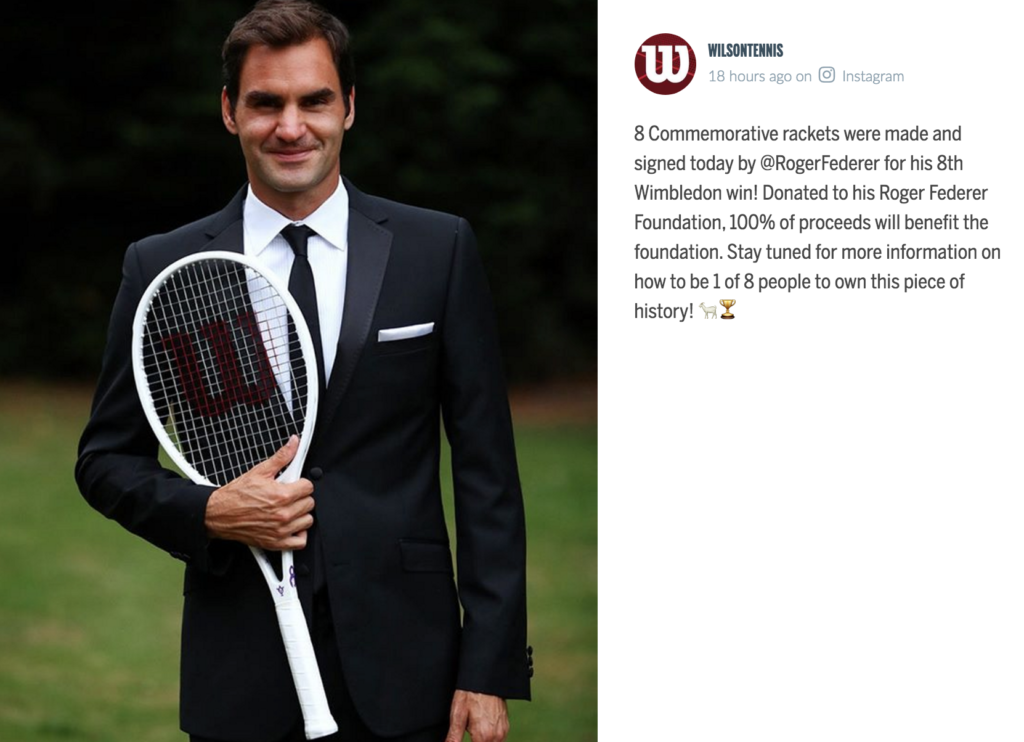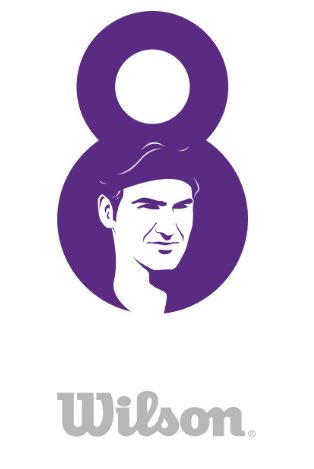 Buy the Wilson Pro Staff Roger Federer Autograph racquet (the black one) in one of the following racquet re-sellers:
Europe
Racquet Depot
Pro Direct Tennis
USA/CANADA
Tennis Express
Do It Tennis
Amazon.com