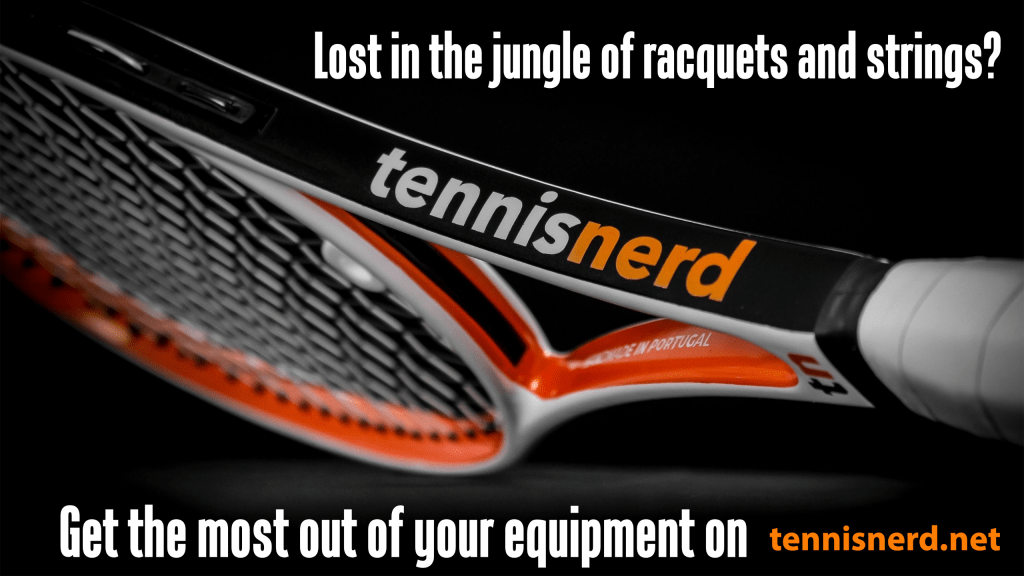 I get hundreds of questions about racquets every single month via YouTube, Instagram, Twitter, and Email. If you have a question, please use this Ask Tennisnerd page and consider some form of monetary compensation (see below).
I am working on a different solution for more specific consultations, so more to come about that soon. If you have a question you would like answered, I would appreciate if you join the Tennisnerd Patreon or consider donating to the Tennisnerd cause – which is helping players of all levels get more out of their game through gear, tools and tips.
Another way of supporting Tennisnerd is buying something from one of our affiliates by using the links below.
Tennis Warehouse
Tennis Warehouse Europe
Tennis Only
14-day trial for TopCourt
Swingvision
TopSpin Pro
Wilson Tennis
Flexbar (on Amazon)
Angell racquets
Tennis fitness courses
Geau Sport
Reynolds Resistance
Cancha Bags
Unstrung Customs
If you want a great discount or trial of these products, check out the Tennisnerd DEALS page.
Ask Tennisnerd