I have been testing a new brand of tennis balls for the last couple of weeks. Here is my Nordic Dots balls review.
Nordic Dots Balls Review
Tennis gear matters, and the balls you use matter as much as racquets, strings, and shoes. I tend to like slightly heavier-feeling balls like Dunlop Fort All Court and HEAD Tour XT. The Nordic Dots balls I have been testing are lighter and softer than what I am used to playing and remind me a bit more of lively balls like Babolat and Tecnifibre balls. They are gentle on the arm and quite bouncy. Durability is decent and most beginners to intermediate players will enjoy these tennis balls. Tour or advanced players might prefer more heft or hardness to the ball. But Nordic Dots may bring out a Tour ball later.
This is not my favorite ball, but a good option and a ball I have enjoyed using alongside my standard choices. Check out Nordic Dots balls if you like a lighter-feeling and softer tennis ball. You can watch my and Karl Adrian's opinions about these balls below.
Nordic Dots apparel giveaway
If you have watched my videos, you know I am a fan of Nordic Dots apparel. You can get 10% off their clothes using the promo code TENNISNERD10. However, until March 10, 2023, we are running a €200 x 2 giveaway with Nordic Dots on our Instagram.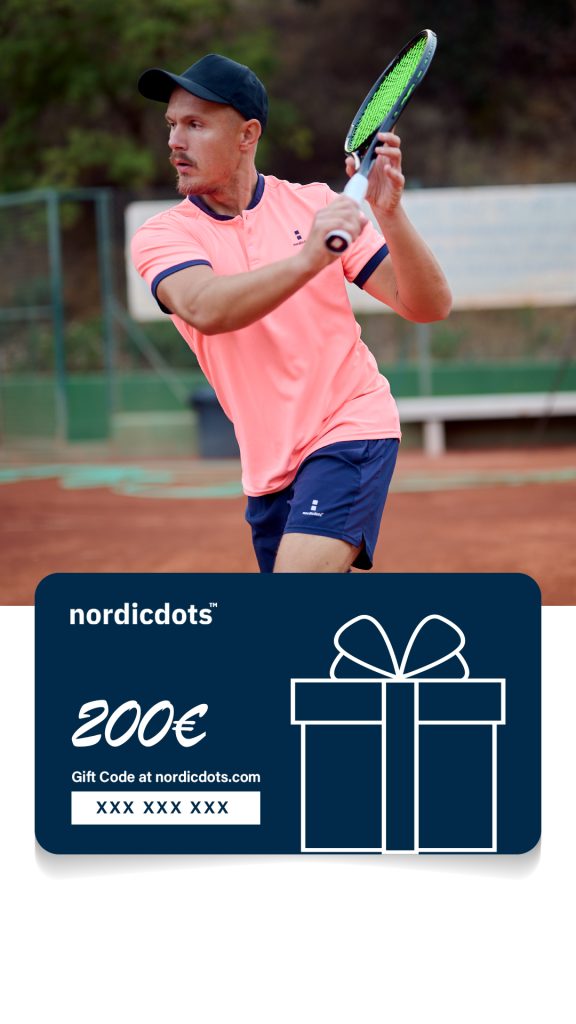 All you need to do to enter is
Follow @nordicdots and @tennisnerdinsta on Instagram
Comment on your favorite Nordic Dots product and tag two friends.
Nordic Dots will draw the two winners on March 10th.
Good luck!