As a passionate tennis player, I always look for ways to take my game to the next level. To help you do that more affordably, I've set up some Tennisnerd deals.
Whether it's true online coaching, a new racquet, the right string, shoes, bag or any other tool or service that can improve my enjoyment of the game. Tennis can be costly and I'm trying to set up various deals with companies so that you can get discounts or trials for products you're curious about.
Note: I only partner and affiliate products I personally believe in and have tested. Tennisnerd is a passion project from a humble tennis enthusiast. Here are some tennisnerd deals!
TopCourt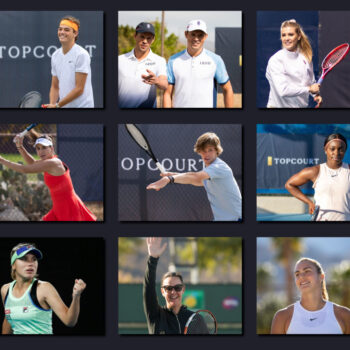 TopCourt is an online video platform packed with instructional videos from top pros and coaches. Learn from players like Nick Kyrgios, Denis Shapovalov, Andrey Rublev, Grigor Dimitrov, Venus Williams, Iga Swiatek, Elina Svitolina, the Bryan Brothers and many more.
Get a free 14-day trial of TopCourt here. If you don't like the product, just make sure to cancel before the period and you won't be charged.
Check out my TopCourt review here.
SwingVision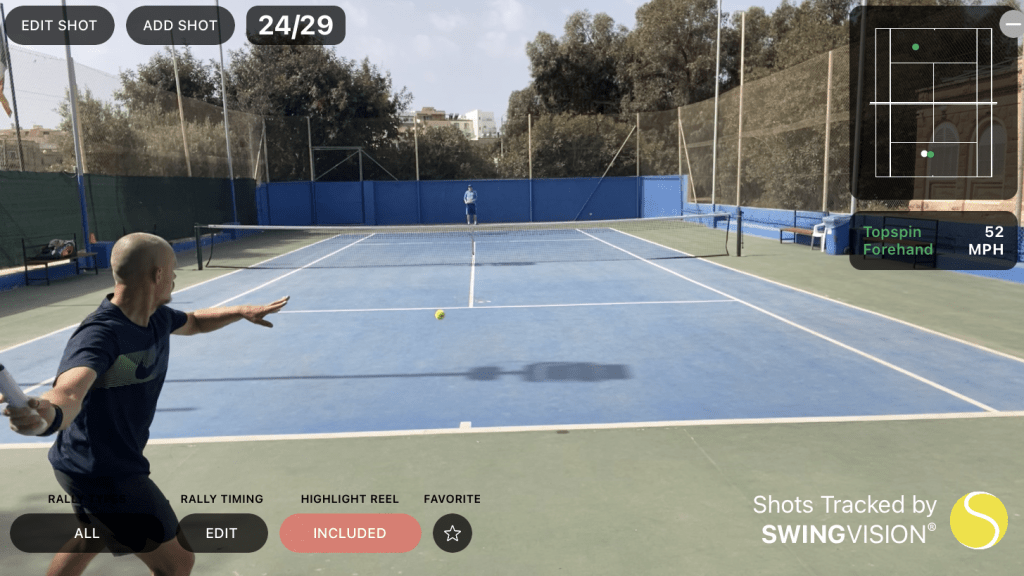 Swingvision is an awesome new software/app for tracking your shots. Record yourself, have the software cut out all the deadtime in between points, see where you hit each shot and how hard you hit them. It also collects lots of other data from your training sessions and matches. And if you use an Apple Watch, it can even provide remote line-calling.
Get a 30-day free trial of Swingvision Pro here.
You can also check out my Swingvision review here.
Functional Tennis tools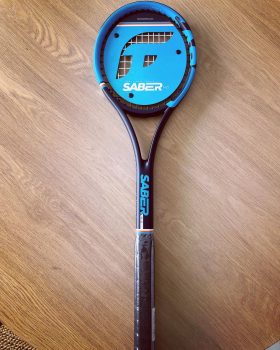 Functional Tennis offers several interesting tools for tennis improvement such as the Tennis Pointer, the Saber, the match journals and the recording fence mount.
You can check out their products here.
Cancha Bags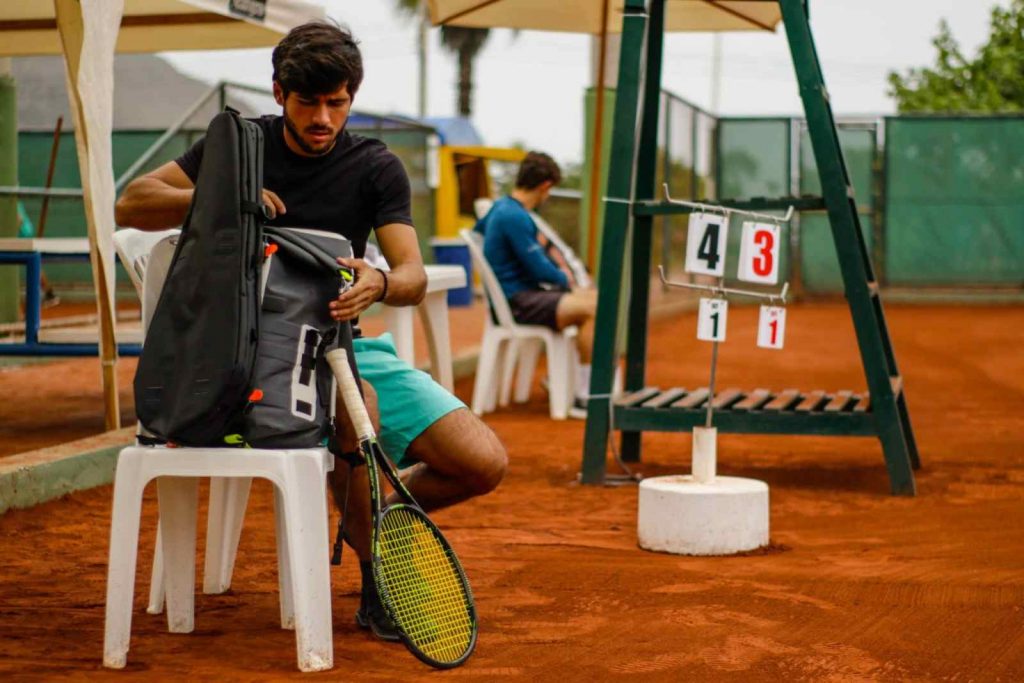 Cancha Bags is a new innovative tennis brand with a fresh take on the traditional tennis bag.
Check out my podcast with founder Jack Oswald here.
You get 10% off your purchase using my link.
XPAND Store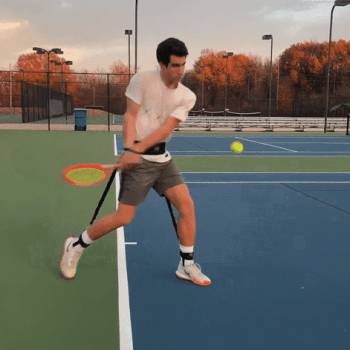 If you're an ambitious tennis player who wants to take your game to the next level, you should check out the Gravity Belt from Reynolds Resistance, which is now called XPAND. It will help you focus on the knee bend and improve your overall strength on the court.
Right now, you get 10% off using my link.
Geau Bags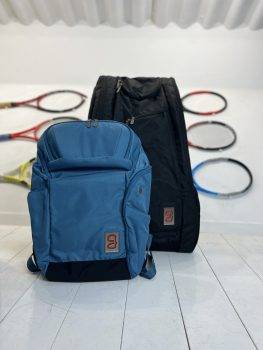 Chris Pageau has a background in the outdoor industry and he has now taken it to tennis with his bestselling Axiom tennis  bags. I really liked both pags I tested and I keep using the backpack during all my travels as hand luggage.
I review the bags here and here (2.0)
Buy them here and use the code TENNISNERD10 for 10% off.
Tennis Warehouse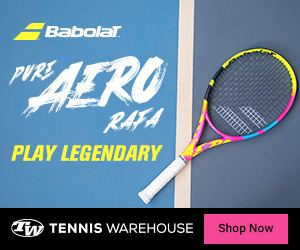 I hope to be able to set up some exclusive deals with Tennis Warehouse, but for now, you can check out their clearance page for items at great prices.
This is the "for sale" page at Tennis Warehouse Europe.
And here is one for Tennis Only.
Wilson Tennis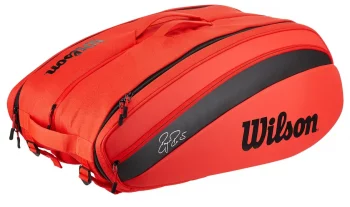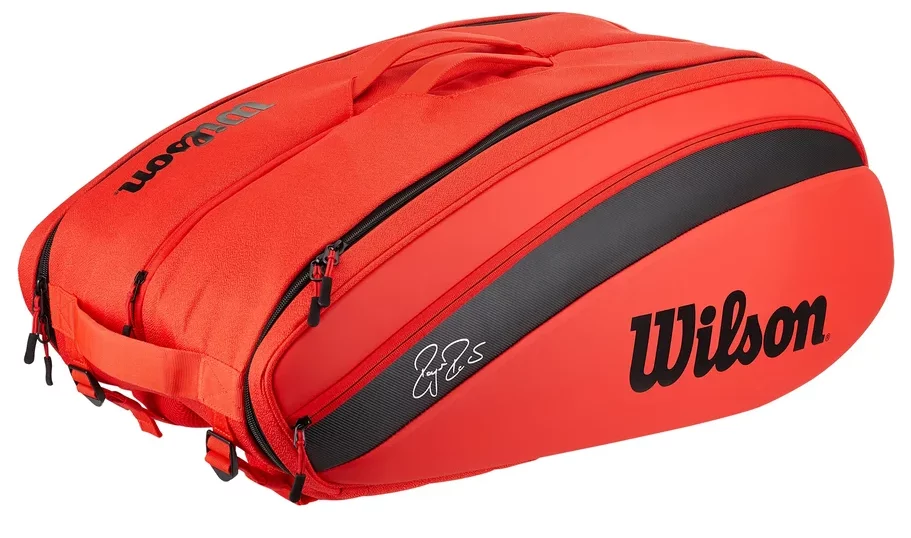 I'm also trying to set up some kind of deal with Wilson Tennis as they do a lot of different design releases etc.
Watch this space for more. Check out their official webshop here.
TopSpin Pro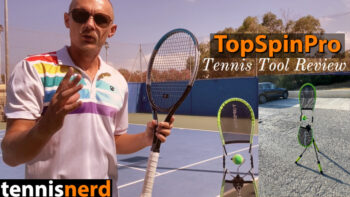 This is an interesting and quite popular tool for working on your topspin. I sometimes take it out at home to feel the racquet swing. Great product for kids and players starting out or players that want to change their grip or style to more topspin-oriented.
Check out the TopSpin Pro on their official website.
I review the TopSpin Pro here.
The Flexbar

I don't have any deals for the Flexbar and no cooperation with the company, but it's one of those products that can be vital for improving a tennis elbow injury. I have used it a lot to improve forearm strength and battle any soreness.
Martin Tennis Fitness Courses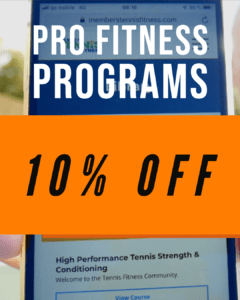 My friend Nathan Martin has been a fitness trainer for players like Lleyton Hewitt. I have had him as a guest on the podcast and used his courses to improve my footwork and strength, and conditioning.
The are many excellent programs, such as the one for Speed, Agility and Power, get 10% off using on this program and others by using the code: TENNISNERD10
Here are some of the courses I've used.
Grapplesnake Strings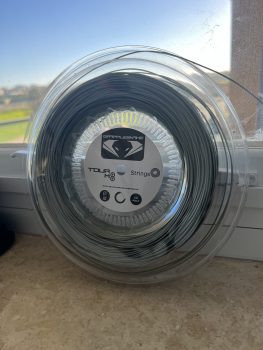 I've tested two Grapplesnake strings that I really enjoy, the Tour M8 and the Tour Sniper. If you want to try these or other Grapplesnake strings, use this link and get 10% off your first purchase.
10% off on Nordic Dots Apparel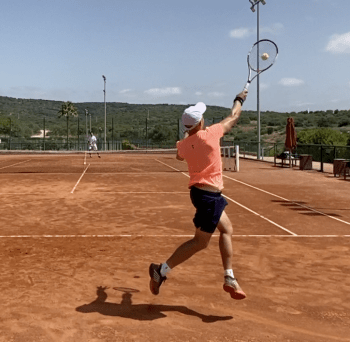 I often wear enjoy Nordic Dots tennis apparel. They focus on sustainability and last the longest of any tennis apparel brand I've tried. Many washes in, and they're still going strong.
Check out Nordic Dots here (they also sell padel bats and accessories) and get 10% off with the code TENNISNERDX10.
Sergetti stringing method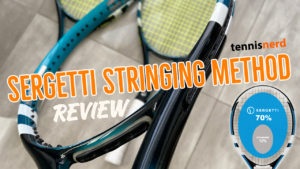 Try expanding your sweet spot through the Sergetti stringing method. I review it here.
www.sergetti.com
Code: TENNISNERD-15 for 15% off
What deals and products are you looking for?
Let me know in the comments if there is something I should try to work on. I want to give back as much to the tennis community as possible, so expect more giveaways and discounts to pop up on Tennisnerd.
Follow me on Instagram, YouTube,  Facebook, or Twitter for the latest news. Thanks for your support.