TopCourt is a new company wanting players to learn tennis with the pros. They create high-quality educational tennis content with top pros and coaches.
If you read Tennisnerd you know I'm close to obsessed with ways to improve my tennis. Yes, I have focused a lot on racquets and strings, but in the last couple of years, I have slowly realized I need to put more work into becoming a better player. I do lots of drills and work on the court, but I also try to learn more about the game off the court. Besides occasionally working with coaches and better players, I have a few favorite YouTube coaches that I like to watch. But there is obviously something extra exciting about getting insight from players who have successfully become pros. This is where TopCourt comes in.
TopCourt creates high-quality (referring to production) videos featuring top pros and coaches like Verdasco, Fritz, Rublev, Bencic, Bouchard, Stephens, Annacone, and Davenport. As far as I understand, this list is increasing all the time. The videos fall into different categories like Stories, Drills, and Instruction videos (it says that Behind-the-Scenes are coming soon). I have watched quite a few videos and I'm really impressed with the production quality (I have been on plenty of sets for TV productions in my day job) but also the insights from the pros. At first, I was skeptical about how much value you could get out of the players that are still active on the Tour, but I have already learned a lot.
Try TopCourt for 14 days for free here.
TopCourt Review
TopCourt is still a young company and a start-up trying to grow its audience and business in a time where many tennis professional have had to pivot due to the Corona situation. I think the business idea makes sense and I am happy that the quality of the content matches that. Like I said, having worked in marketing for many years, I always come in with a slightly pessimistic idea of what I am about to experience. But I have really enjoyed watching many of these videos. I mean, who doesn't want to get some insight into how Verdasco hits his forehand?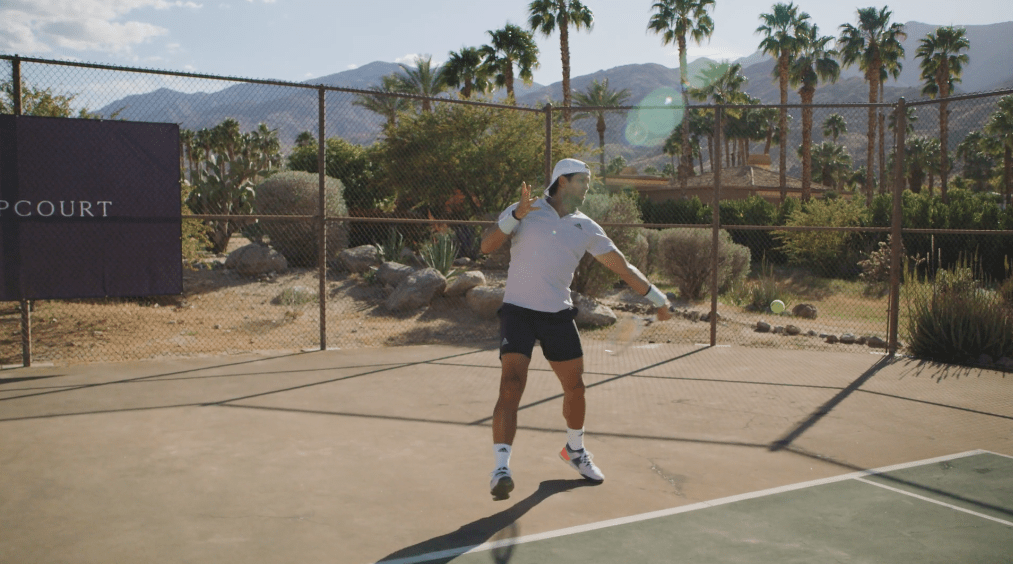 Besides getting ideas for drills or small practical tips from top pros, you can also listen to their stories on their background and the work they had to put in to become the players they are today. There is plenty of insight and learnings for players of all levels and it's not zoom-style quality, but really impressive production. You can sign up for a 14-day free trial on their website Topcourt.com through this link.
How much does Top Court cost?
Well if you use my referral link, you can try it for 14 days for free before you make up your mind. If you do decide that you like the content and want to make sure you have access to it after the trial period, it's $15 a month charged yearly ($180 per year). Pretty similar to what a subscription at Netflix, Spotify, or TennisTV costs.
Since I liked their content, TopCourt has asked me to become an ambassador for their product. As I do a lot of racquets- strings, and other product reviews, I rarely consider ambassadorships as I want to remain as unbiased as possible. I don't have any significant sponsors for Tennisnerd, but I do accept to be an affiliate for products I believe in. This means I get a small commission for every purchase made. And I do like TopCourt's product enough to happily become their ambassador and affiliate. Just a small disclosure. If I didn't believe in the product, I wouldn't risk my own brand to get some commissions (I have a day job too).
So I'm happy to recommend this product. I will keep watching their videos and hope I can bring some of the learnings into my own tennis.
Have you tried TopCourt? Please let me know what you feel about it in the comments below.