A while back I reviewed the Functional Tennis Match Journal, a great tool for improving your tennis. Here is the Functional Tennis Practice Journal.
You can read more about the Functional Tennis Match Journal here. The Functional Tennis Practice Journal is, as the name implies, is for you who want to keep track of your practice sessions. It comes packed with some great advice, stats and other things to keep you inspired. If you are ambitious about your tennis and want to make sure you practice with quality, this is a really useful guide to make sure you stay on track.
Tennis players need to practice a lot to get good at their craft. But it is not always easy to stay inspired and focused. The Functional Tennis Practice Journal is a tool to make sure you track your practice sessions and work towards a clear goal. The setup is similar to the Functional Tennis Match Journal, that helps you evaluate your matches, it is just that this one is focused on your practice.
What is included in the practice journal?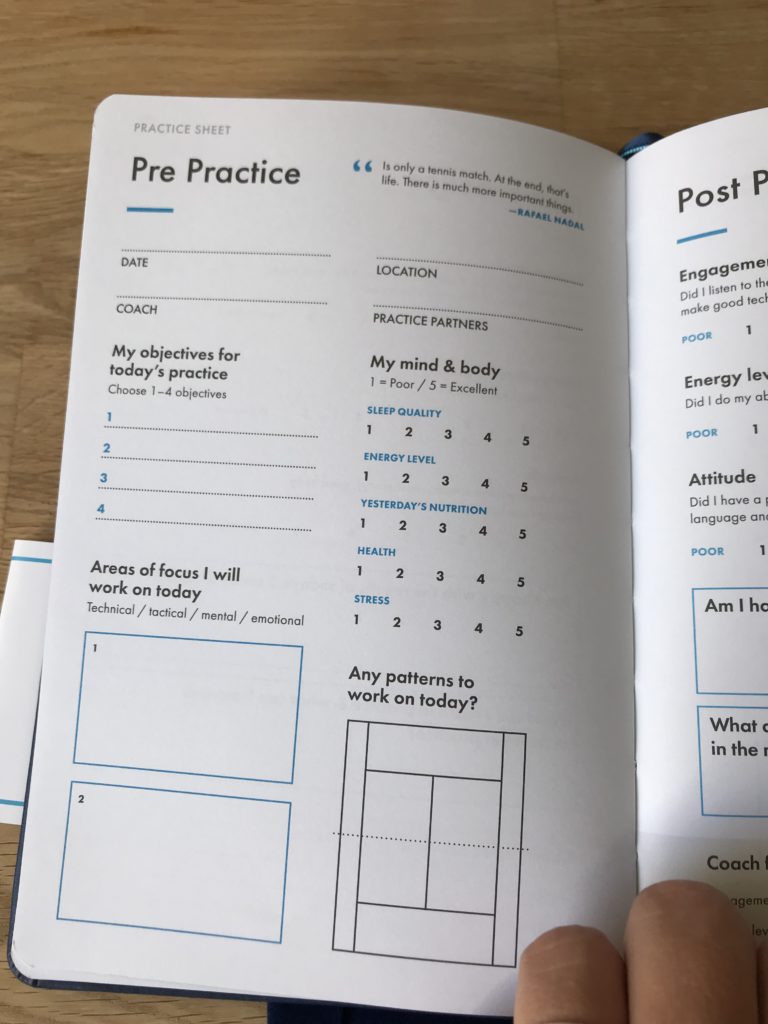 There are a lot of things to like inside the Functional Tennis Practice journal. There are plenty of pages to work on (60 practice sheets), the price is good at 29.99 euros, it comes with a nice pouch, the quality of the paper and cover is top-notch and you also get some cue word stickers as a nice bonus.
The focus of the journal is on the practice sheets that make you rate your mind and body for that particular session, helps you set up focus areas for that practice and the patterns you will work on. This will help guide both you and/or your coach towards a clear plan of improvement.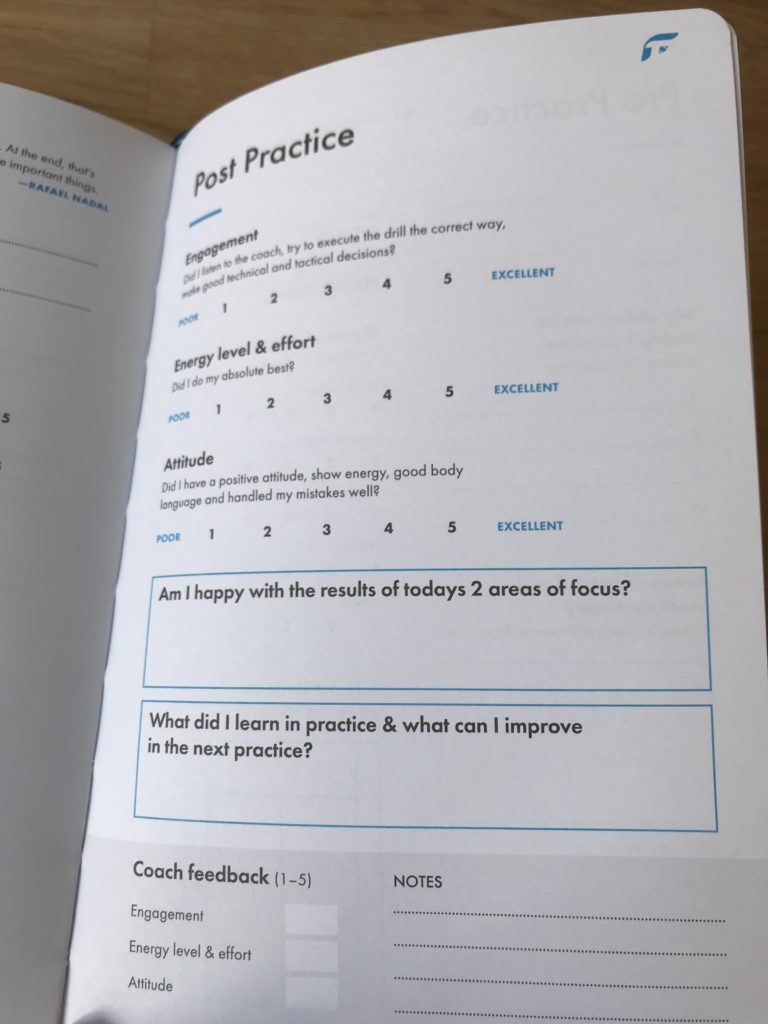 There is even a coach feedback section on the post-practice part of the sheet.
Nuggets of wisdom
One thing I really enjoy about this journal is that it is sprayed with different nuggets of tennis wisdom from the game's greats. The idea is to teach and inspire players to have the right mindset for both practice and matches. Tennis is both an intensely physical and mental sport and you need to prepare both mind and body for it. It is not just making sure to get the ball over the net, the game is much, much deeper than that.
The book is sprinkled nicely with quotes, insights, and facts to help you elevate your understanding of the sport and remind you of the fundamentals. There are even sections such as "Training values", "Warm-up and Warm-down" and "Pressure Tests" which will provide you with knowledge and tools to take your game further.
I think the Functional Tennis Practice Journal is a great tool for any aspiring tennis player. And could be especially helpful for junior playing working with a coach. Well done to Fabio of Functional Tennis for this product.
You can buy the Practice Journal here.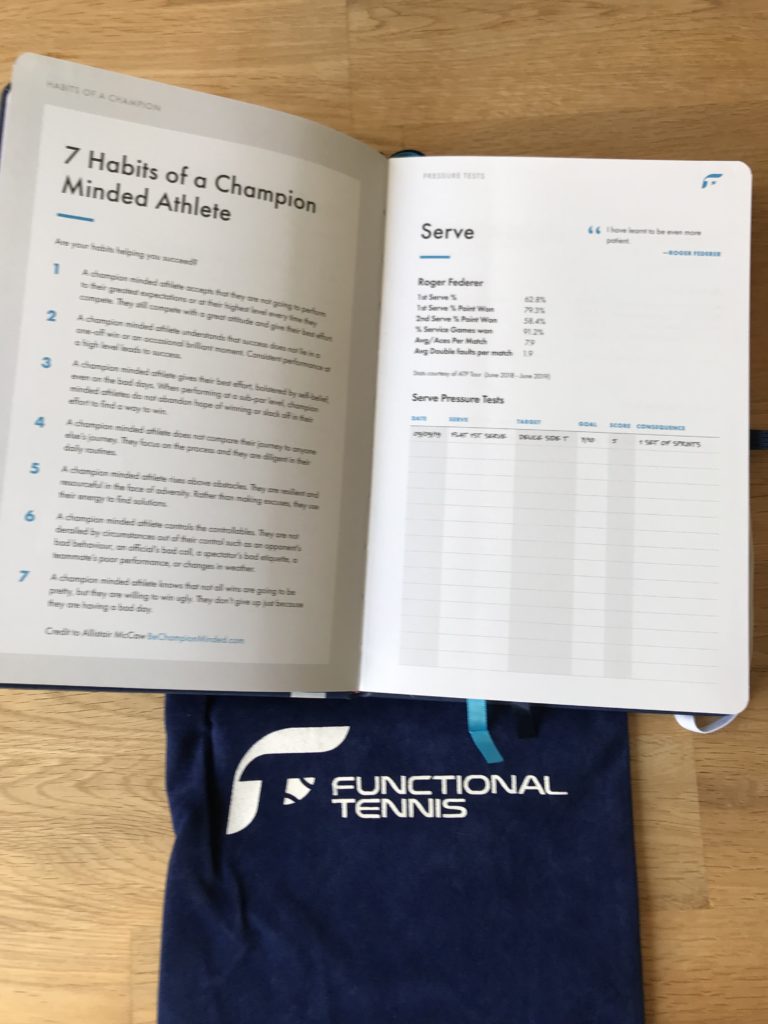 Did you check out the Functional Tennis Match or Practice Journals? What do you think about them?