Dennis Timar has gotten hooked on padel. This is his story about his learning curve in the game. Maybe he will become a true padelnerd?
The Tennis Enthusiast's road to becoming a Padelnerd
Welcome back to my route to becoming a fully qualified Padelnerd. Okay, so I have got my bat and I am getting a lot of hours under my belt.
I watched the Barcelona World Padel Tour men's final yesterday, and it didn't disappoint. Juan Lebrón and Ale Galán are unbeatable at the moment. Quite literally. No one can even touch the guys. The good news for some is that Di Nenno and Chingotto took a set from them. Albeit in a tie-break, there is hope. At least some.
These two guys make it so-so easy to watch padel.
Talking about their bats, Lebrón is using a Babolat Viper signature bat, and Galán is using Adidas.
To watch a professional match is immensely enjoyable, and luckily enough, BTSport has coverage of all the WPT tournaments. While this was the year's final tournament, it was still fun. (That was the pairing's 10th WPT victory of the season. That is impressive in itself, but they are just so good. They are the Bryan bros of padel).
Women's padel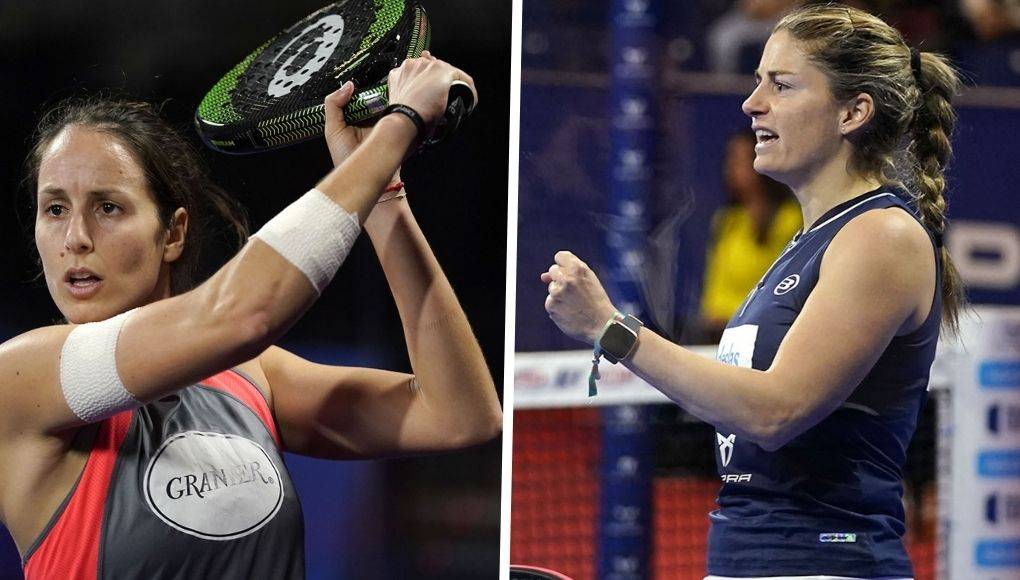 On the women's side, Alejandra Salazar and Gemma Triay beat Paula Josemaría and Ariana Sánchez in a nail-biting final. The interesting fact about the ladies is that Triay and Salazar just caught up with Josemaría and Sánchez and are now the world's number one. The new world number 1s use Bullpadel bats, and Triay's is beautiful.
Interestingly all four ladies are from Spain mentioned above, but the nationality hegemony was broken in the men's final, with Chingotto and Di Nenno being Argentinian. They tried to make it a clean sweep for Argentina on the day (with the football World Cup final also starting not long after), but the Spanish couple's dominance was clear.
There is a wall!
As for me, I'm getting there. Sure, I'm still predominantly a tennis player who tries to look good on a padel court, but I'm not that much of a lost cause.
This sport needs a lot of quick movement and affects the body similarly to basketball out of all the sports. If you smash the ball, you have the position. If you let it bounce, you have to go back, and then you are out of position. You must go back and forth and jump for quite a few smashes.
It is fascinating in terms of tactics. And the most challenging part is how to use the back wall?!
As a tennis player, you want to hit a ball as it approaches you. But in padel, there is the aid of using the back wall (and sometimes the side wall), as it bounces back from it. And it puts the whole sport into a completely new perspective.
When someone smashes the ball at you, you rush the net, not move backward. You move forwards while there is the aid of the wall. Brilliant. As a tennis player, one needs around 5-6 times to get a feel for the wall. But once that happens, the whole game changes for the better. That is when the sport becomes a perfect mixture of tennis and squash.
Well, in a way, it is closer to tennis. This is tennis volleys and smashes, and then you have the lobs, which are a bit different technique-wise, and the serve, which is an underarm beauty.
An intense game
With around ten games played, this is more intense than tennis. But it is down to the fact that the sport is so expensive in the UK that we only just literally stop for a quick breather after each set. No side-swaps, nothing. Pure and intense padeling (is that a word?).
While I am waiting on the test bats, which are being sent from Total Padel, I am just rocking my Drop Shot Explorer Attack, which I am getting to like a lot, but I can now get the idea of what an expensive pro player bat can provide.
I'll keep you guys in the loop regarding how my game evolves. First of all, I will be traveling home, where I will be playing with quite a few amazing players who will, no doubt, wipe the floor with me. But anyway, it all is a learning curve.
Watch this space for more to come!