Here is another post from our contributor Ferenc Ferdinand Weisz, this time he has written an Artengo apparel review.
I am often surprised about the pricing of tennis apparel because I think 40-100€ for a T-shirt or a pair of shorts is too much for me. Sometimes I hear on court how this is a former Federer, Djokovic or Nadal model, and I don't understand why this is important to anybody? For me, functional skills combined with good pricing is much more important. Following this idea, I'm wearing Artengo apparel on the court, mostly with satisfaction.
Artengo Soft 100 T-shirt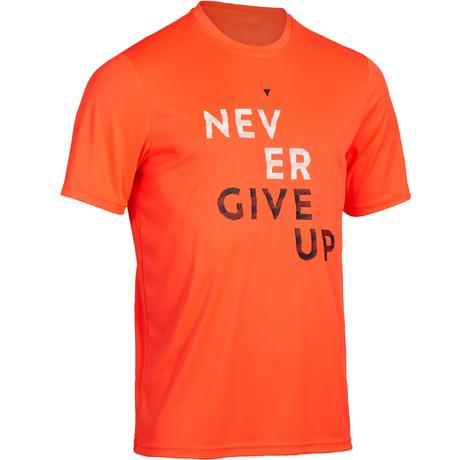 Despite this being the cheapest price range T-shirt from Artengo, I'm really satisfied with it. I have three pieces, two orange with different designs, and one blue. The touch of the 100% polyester is nice. Not rubbing my nipples which is important because I had a problem with other non-cotton sports clothing. Effective in sweat drainage. With under 10€ price, this is the best buy product.
Artengo THERMIC 900 long sleeve T-shirt
I use this long sleeve deep-blue T-shirt mostly early spring, fall, and colder days when I'm playing in the tent hall. Well stretching thanks to 11% elastane which is mixed with polyester and mesh sleeves. It provides a pleasant warmth when needed, but also well in sweat drainage.
Artengo TTS 500 TH long sleeve t-shirt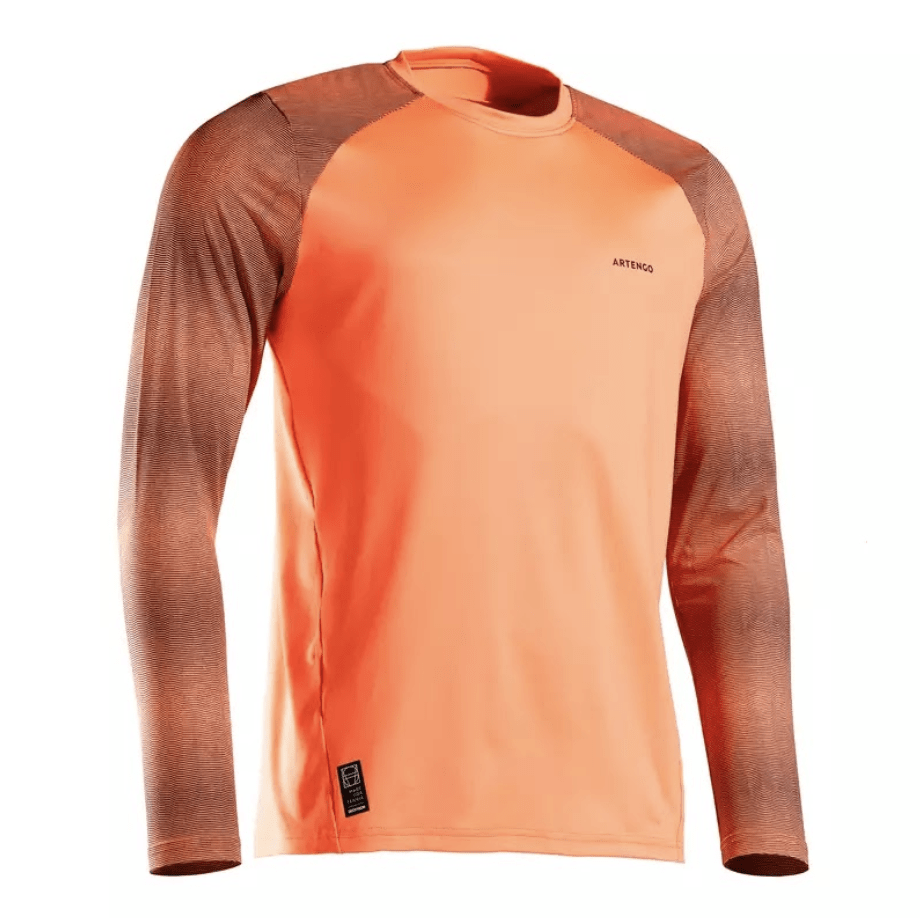 This long-sleeve T-shirt is different than THERMIC 900. Also, stretchy because it contains 16% elastane, but much heavier than the previously mentioned one. Suitable for colder days.
Artengo Dry 500 shorts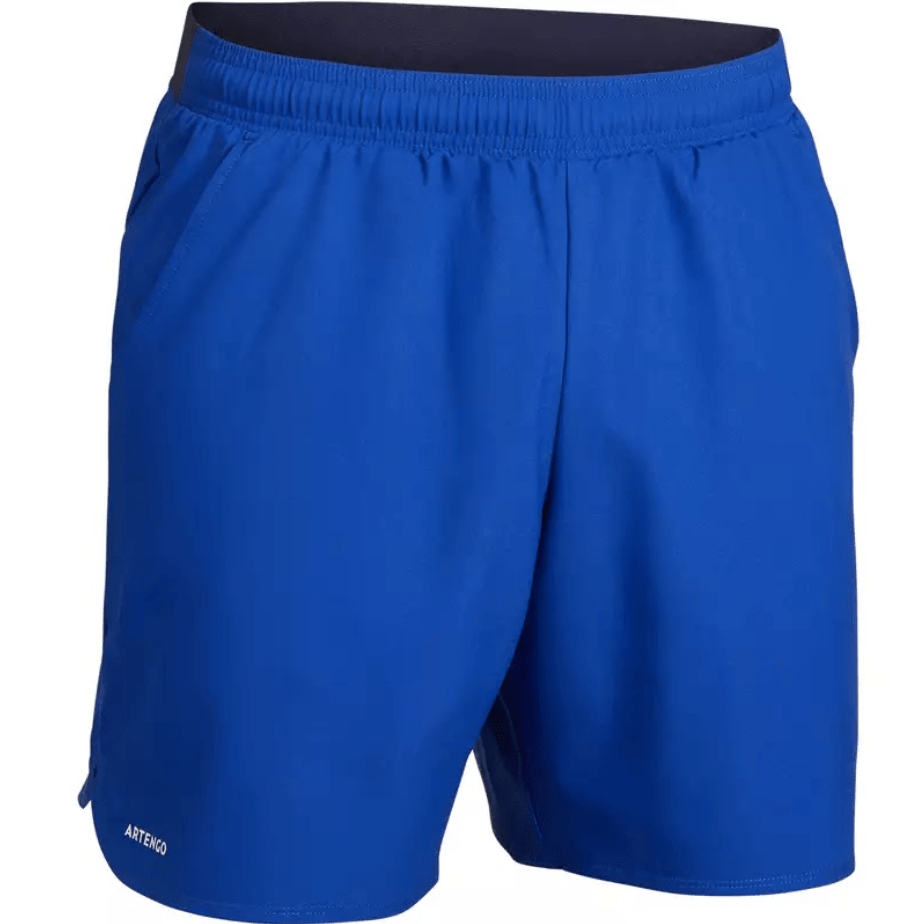 I have three of these shorts, an orange, a lighter and a deeper blue, and mostly I use these while playing tennis, but I wore it last summer during the daytime also. I miss the net from inside, but despite this downside, I wear these shorts without underpants. Effective in sweat absorption. Have room for three balls in pockets, but two is comfortable like most tennis shorts. Earlier I had Essential 100 shorts which were really poor quality, the material was like paper and pockets were smaller. Dry 500 is a much better one, but I will imagine a better tennis short.
Soft 500 sweater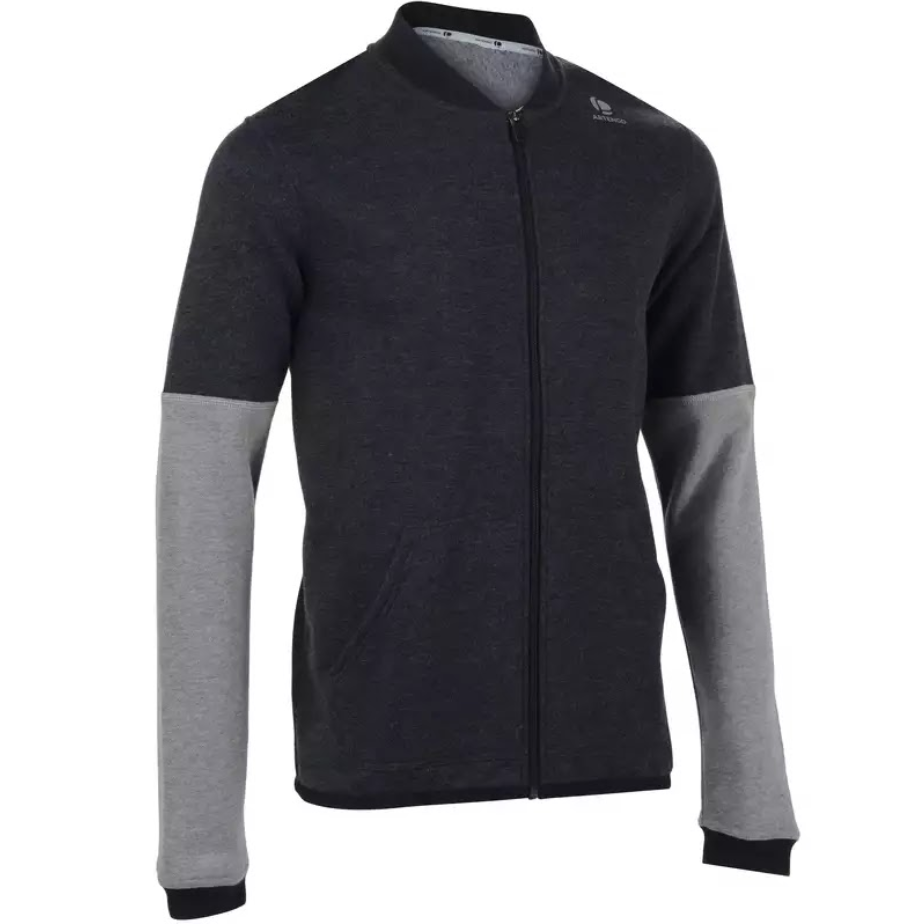 This is a fluffy zippered sweater, not silky. Really comfortable and warm. I think this is better for arriving/leaving the court on colder days. Not the best for playing, because it is too warm and not comfortable while serving. It has two front pockets. I'm satisfied with this sweater, much more than silky ones.
TPA 500 sweatpants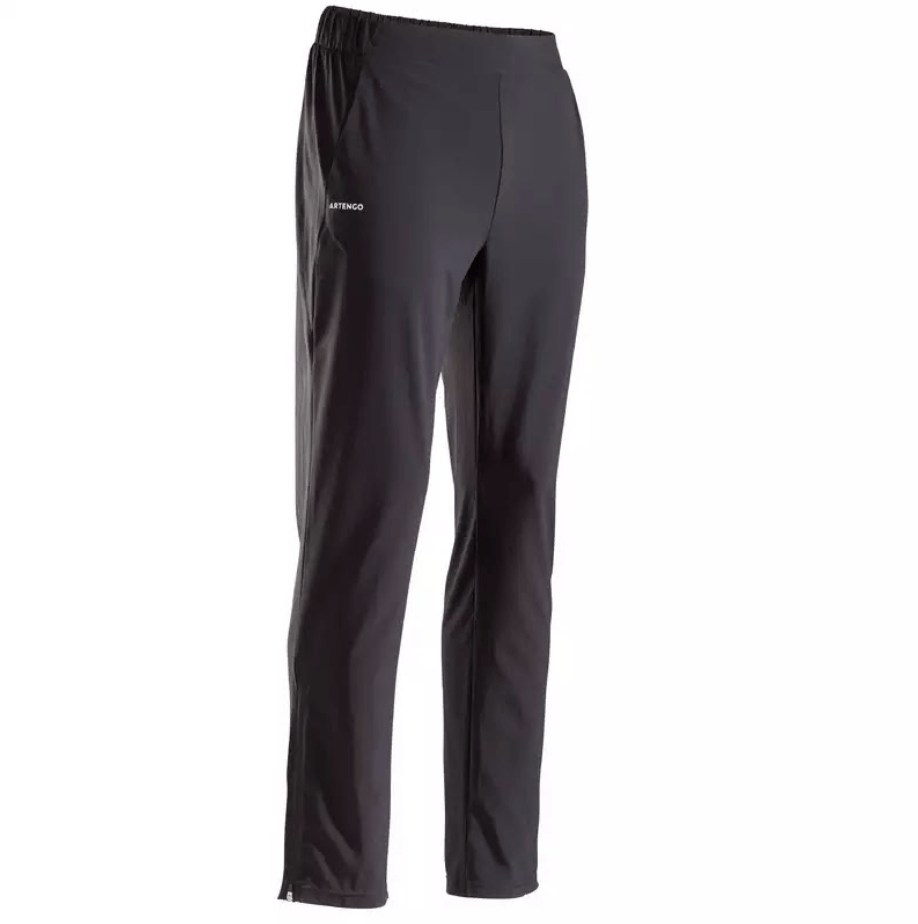 These sweatpants are also not the silky type, but the material is different than my Soft 500 sweater, not fluffy. Pockets are big enough for 2-3 balls and also have zippers on the bottom for taking off without taking off the shoes. Enough comfortable to play in it.
RS 500 mid socks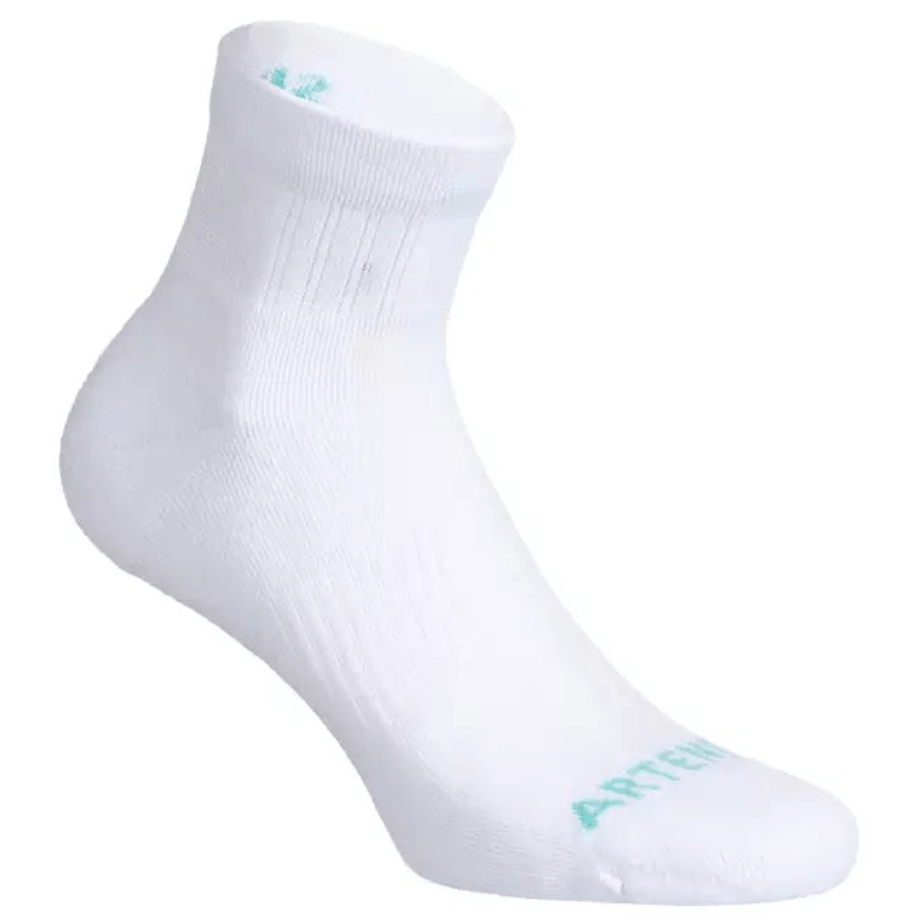 I have more than two dozen pairs from these socks and I also use them for everyday wear. Unbeatable price with good quality. Mid means the height of the ankle, available in standard high version and low (secret sock) version. After 2-3 years these socks are ruined which is good, after this intensity of use and this amount of clay collected and washed out from these. I highly recommend these socks to everyone.
TS 590 shoes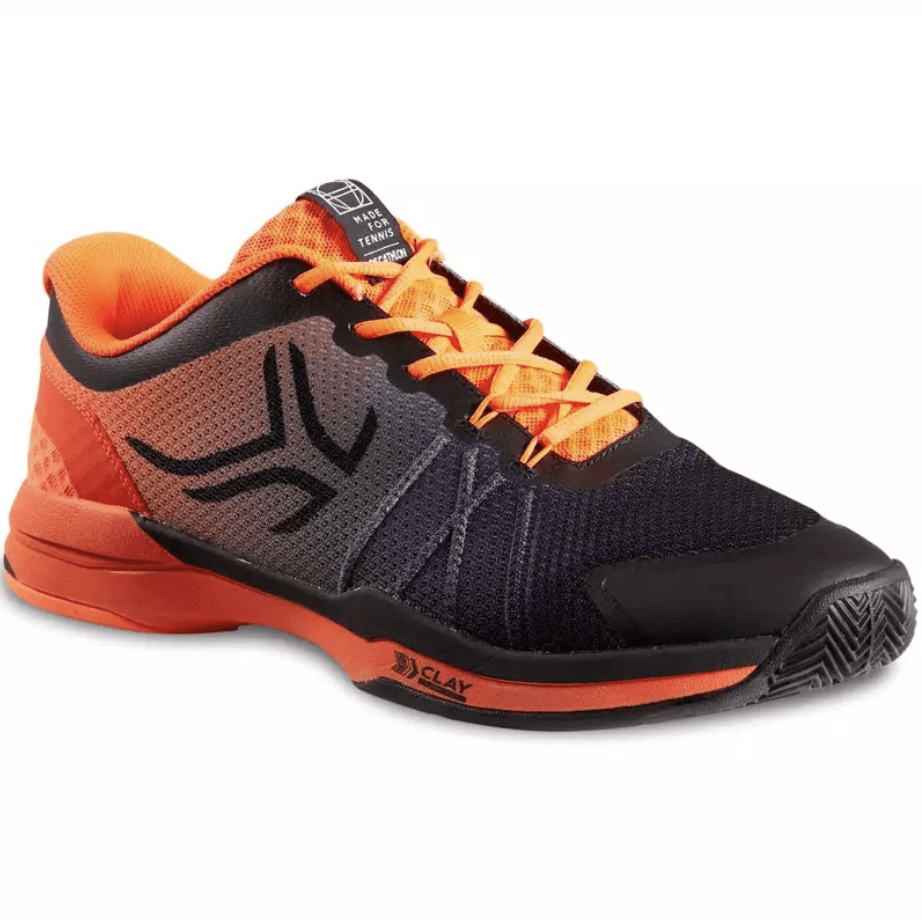 Shoes are really important to me because I have extra wide feet. For example, I have a wide version of cycling shoes that have an extra centimeter than the standard model. The other thing which makes this question more important is how I'm heavier than 100 kg which provides heavier load and shorter sole lifecycle to the shoes.
This is a stronger build shoe with padded upper price, not like the modern ones like Nike Air Zoom Ultra which takes shape of the feet because it's made from one-layer thin material. I like this type more because I think this is a more solid construction. Not as wide as my former Head Revolt, but when I don't knit taut this does not push my feet painfully. Sole is non-marking despite being a clay court shoe, which is positive when somebody sometimes plays on hard court because they don't need to buy another shoe for this surface.
I'm started using these a few months ago, so I don't have much experience with durability. Anyway, I like how this does not have any extra holes for air, because I hate clay inside shoes. Currently it does not look worse than my recent Head and Wilson shoes.