Tennis is a sport that requires relatively little equipment to get started, although as you hone your skills and develop a keen interest in practice and training, you may find that there are a few things missing from your arsenal of accessories.
To help you find the right gadgets to enhance your tennis-playing experience, here are just a few of the top tech options to consider acquiring this year.
Head Tennis Sensor
Branded by well-known racquet maker Head but based on the same sensor technology developed by industry stalwart Zepp, this is one of the most popular and impactful racquet-mounted sensors you can buy.
You will of course need to ensure that it is compatible with the racquet you own, for which purpose an official Head product will be the best bet.
Once installed, the sensor will be able to keep tabs on every shot you make, calculating everything from the spin and speed of the ball to the part of the racquet head that you managed to make contact with.
This data can be beamed to your device of choice via Bluetooth, which will allow you to review your performance with ease. That way you can use your smartphone for even more, whether you want to play at a casino online while you are waiting for a court to become free, or to factor it into your training itself.
In/Out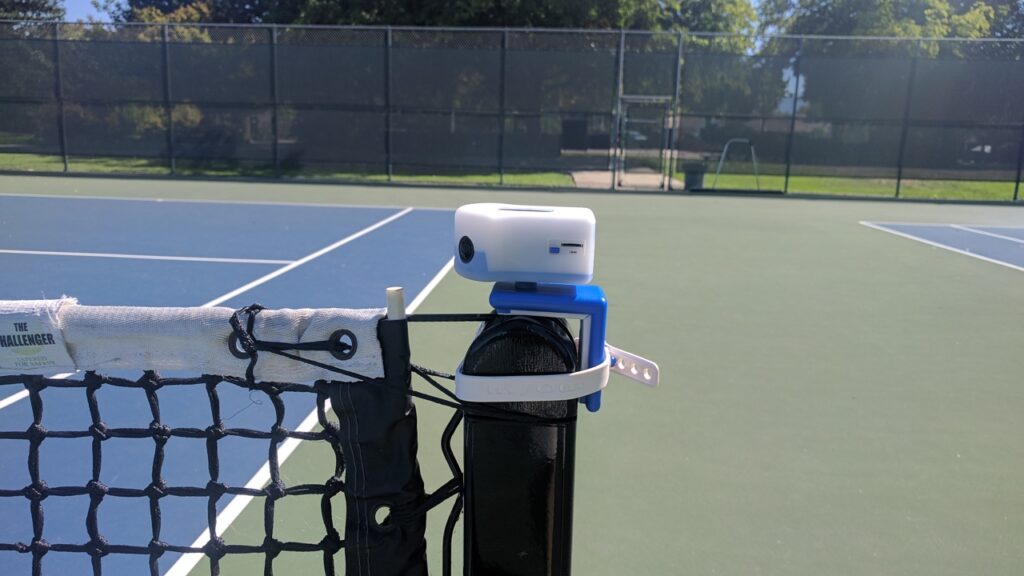 In spite of its compact size, a whole heap of functionality is packed into In/Out, a device which promises to provide incredibly accurate line calls and offer up a whole host of training options thanks to its stats gathering and cloud-powered AI analysis tools.
A fully portable device, it uses cameras to monitor the court on the fly and let you know where balls have landed, within a margin of error of around 2 centimetres. It is powered by a rechargeable battery and can even be used as a camera to capture footage of your sessions in full HD, allowing you to review clips later to spot weaknesses to work on.
Babolat Pop
Smart wristbands are starting to enter the mainstream in the world of tennis and the Babolat Pop is the latest and greatest option for precisely keeping tabs on how you are performing while you play.
It can easily be synchronised with your smartphone of choice, so that you can check out a variety of interesting metrics such as the variety and frequency of the shots you took, the length of rallies and the rate at which you were making returns.
The Pop is comfortable, breathable and a convenient alternative to more advanced sensors, as it does not need to be integrated with the racquet itself.
Tennibot
While this automated ball-collecting robot has yet to officially release, it has enjoyed a successful Kickstarter campaign and could soon be seen at courts around the world.
The concept is simple; send Tennibot out to harvest the balls which have been knocked out of play or otherwise missed, so that even in contexts where having a flesh and blood ball boy or ball girl present is not an option, ball retrieval can be carried out efficiently and intelligently.
Up to 800 balls can be collected and stored onboard at a time and it will last for up to 5 hours from a single charge, with clever algorithms helping it to perform admirably without getting in the way of play.
Most importantly of all, when picking tennis tech make sure to consider both your needs, fitness levels and your budget so that you know where to focus your attention.