Online coaching platform of the pros, TopCourt, keeps bringing new coaches and players to their team. Today we have Martina Navratilova on TopCourt.
What is interesting with the online coaching platform TopCourt, is the wide variety of coaches and players that they bring to their site. A few examples: Paul Annacone, Nick Kyrgios, Denis Shapovalov, Iga Swiatek, Venus Williams and Casper Ruud. Now we also get legend Martina Navratilova on TopCourt.
Martina Navratilova should not need any further introduction, but for youngers readers she has quite a record as professional tennis player. She retired in 2006, but before that she managed to win 18 grand slam titles in singles, 31 grand slam titles in doubles and ten grand slam titles in mixed. Totalling a ridicolous amount of 59 grand slam titles – a record.
Navratilova was born in the Czech Republic but became a U.S. citizen in 1981. Today she has multiple citizenships, but lives in Miami, Florida.
Navratilova on TopCourt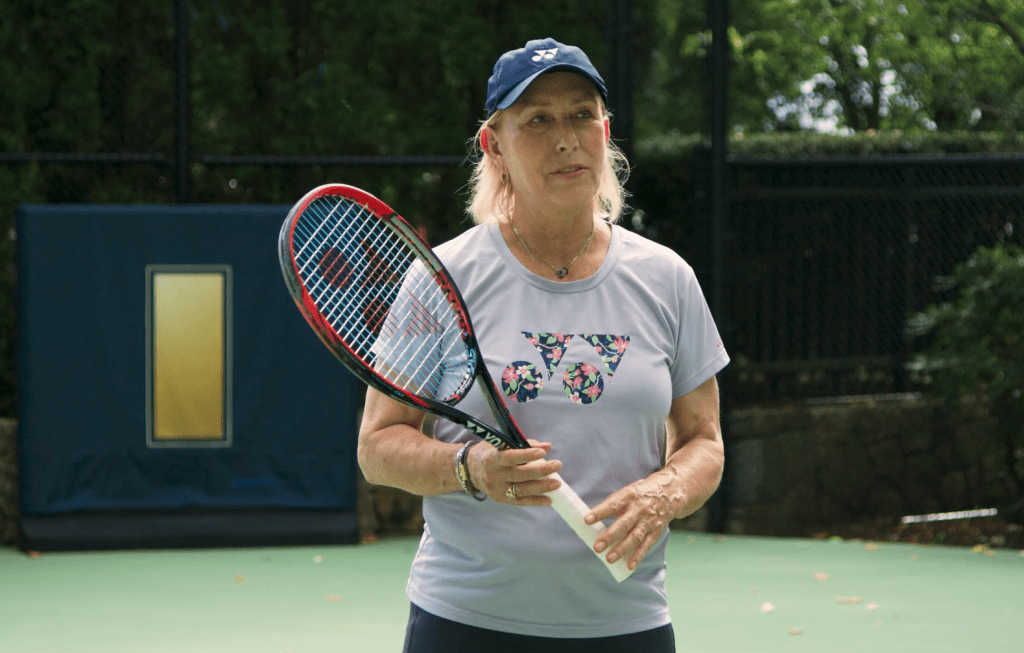 What is Navratilova bringing to TopCourt? Besides her personal stories, she also gives instruction ranging from the grip to strategies to win more matches. She definitely provides a different take on the game and I think many players can benefit from her insights. It's also fascinating to get coaches and players from so many different generations on one platform.
TopCourt videos are relatively short, but their aim is to provide a lot of information in a short format. Sometimes you feel like you want more depth, but often you get some interesting nuggets out of their videos. Just being able to watch the top players talk about strategy, how they hit their forehand and to then see it up close is worth a lot in itself for the tennis nerd.
I've gained quite a lot personally from TopCourt, which is why I became an ambassador of their. If you use my link you can get a 14-day free trial. If you don't like the product, just cancel before the payment and it costs you nothing to check out all their videos.
Definitely worth a try. And Navratilova is a nice addition to the platform!