The overall process of finding a tennis scholarship and applying for it may well be time-consuming and tiresome. We collected the most crucial steps to alleviate your searches.
It is no surprise that before delving into the scholarships and finding out which one is the best for you, you have to demonstrate your physical and academic skills. The latter is crucial nowadays, which means that you need to possess high grades, a robust set of extracurricular activities, and your athletic abilities. Not to mention the motivation letter that also plays a focal part of the procedure. WritingCheap will undoubtedly assist you in writing such a letter.
Obviously, tennis isn't as popular as, let's say, basketball is. However, tennis can act as another platform to help you pay for pricey college tuition through specific scholarships. The venue that comprises teams of college tennis players plays throughout the year. That being said, be ready to perform approximately three times a week, aiming to win the National Champion in May.
To give you a clear picture of college tennis players and the number of scholarships, have a look:
NCAA Div 1 tennis teams: Women 323, Men 263;
NCAA Div 2 tennis teams: Women 232, Men 171;
Total number of college tennis players: Women over 11000, Men 10000;
Scholarship limit per team: D1 Women: 8, D2 Women: 6; D1 & D2 Men: 4.5; NJCAA Women & Men: 9; NAIA Women & Men: 5.
National Scholarships
National Collegiate Athletic Association (NCAA)
Did you know that a total pool of scholarships in this largest division equals over $1 billion annually and is available for both women and men? It goes without saying that more women than men prefer tennis; consequently, there are more national programs for women to choose (women 1,100, men 950).
To be more accurate, the males can choose 263 programs in Divison 1, 161 in Division 2, and 314 in Division 3 tennis scholarship programs. The NCAA allocates about five scholarships for the guys playing in Div 1 and Div 2.
For the ladies, though, there are around 320 programs in Division 1, 212 in Division 2, and 361 in Division 3 tennis scholarship programs. In turn, the NCAA gives green light for about eight scholarships for Div 1 and 6 for Div 2.
Aside from the aforementioned, women and men who aspire to play tennis for a specific team may inquire about tennis-related grants. The number of awards depends on the educational institution you want to play for.
Now, as was said previously, your GPA and other academic achievements count. The NCAA is munificent when it comes to grants and alike. The funds keep soaring every year. And so does the rivalry. You have to be a superb tennis player, but you also need to have a high GPA, ace your tests, have persuasive statements, and similar to boost your chances of getting a scholarship.
National Association of Intercollegiate Athletics (NAIA)
Going after the NCAA, this Association grants a pool of $500 million for athletic purposes annually. The most distinct difference between NAIA and NCAA is that the former one is more liberal regarding the student's academic success. Indeed, it doesn't necessarily mean that you will be assigned with the scholarship regardless of your grades.
You still need to graduate from high school, simultaneously being at the top position among your colleagues. Plus, you have to possess at least an average from the ACT and SAT tests. 2.0 GPA is also a must. Offering not as many programs as NCAA is, the National Association of Intercollegiate Athletics provides 110 women's and 92 men's tennis scholarships for educational institutions that are members of the Association.
National Junior College Athletic Association (NJCAA)
If you have second thoughts regarding tennis as-your-future-career and how far it can take you, yet you play it on a compelling level, NJCAA will definitely welcome you. The organization grants funds for tennis athletes of both genders through one of its programs (women 141 programs, men 120). It's way easier to get allocated to the program. However, the average is around 14 scholarships per year at Div 1 and Div 2.
You have just read the three most omnipresent and widely known scholarships. Indubitably, each and every ambitious student aspires to get one of them. But not many people are aware of other excellent scholarships that are likely to advance one's motivation for playing tennis.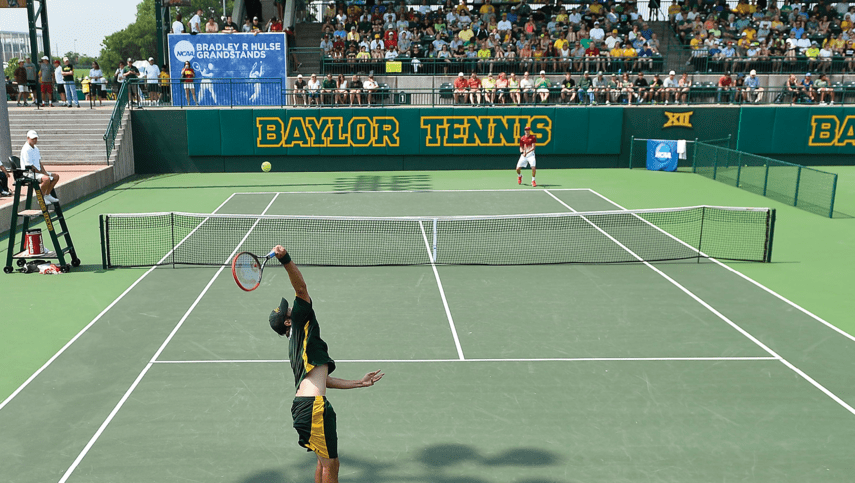 College Scholarships
Roger Sorensen Scholarship
The financial aid is open for students of all majors who have some tennis achievements and maintain at least a 2.5 GPA. The scholarship is renewable, which means that a student can reapply.
Bev Granger Memorial Scholarship
Named after an exclusive woman who was famous for her impressive attitude to the athletic sport, such as tennis, skiing, and golf, this award's primary goal is to stimulate students and facilitate their future learning financially. The scholarship is an excellent substitute for national scholarships; to apply, one has to complete an essay on a topic related to sports, academic, and everyday life.
Novo Nordisk Donnelly Award
This scholarship is available for ambitious tennis players between the ages of 12 and 21 who are diagnosed with diabetes and are in need of financial help. When it comes to the requirements, a student needs to write an essay, have recommendation letters, and doctor's verification of the disease.
Jean Fitzgerald Scholarship
The financial aid is available for women high school seniors who are residents of Hawaii and possess a GPA of 2.7 or higher. Requirements are:
FAFSA;
Personal Statement;
Transcript of Records.
Final Words
There is an intense competition of students who pursue getting one of the scholarships, as mentioned earlier. It means that tennis is definitely popular among graduates, making the NCAA and other associations take a close look at those who want to become professional players. The article shows the most ubiquitous programs and numbers so that you familiarize yourself with its popularity and contention.