Adidas is obviously hyped-up for the US Open with their Pharrell line of tennis apparel, but Nike will not lag behind with apparel for both Federer and Rafa in the Nike US Open collection.
Federer was in the media again yesterday with his New York pop-up launch of his third iteration of the Nike Zoom Vapor Tour AJ3, this time in "fire red". The release date for this shoe outside the New York pop-up store is not yet set, but you can find them on eBay if you don't mind shelling out some (in some cases a LOT) extra bucks.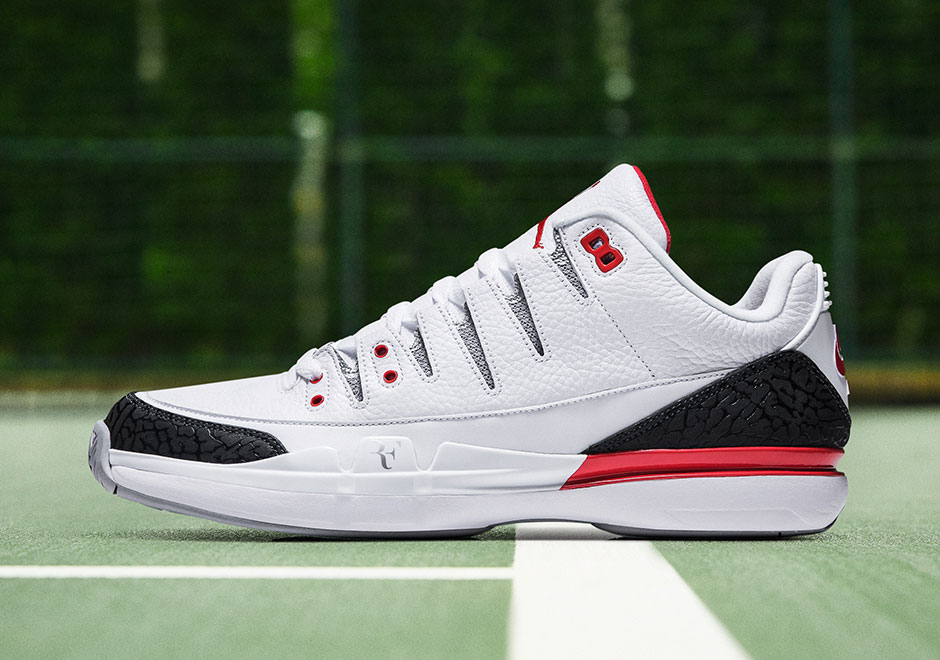 Besides the Air Jordans, Federer will be wearing this: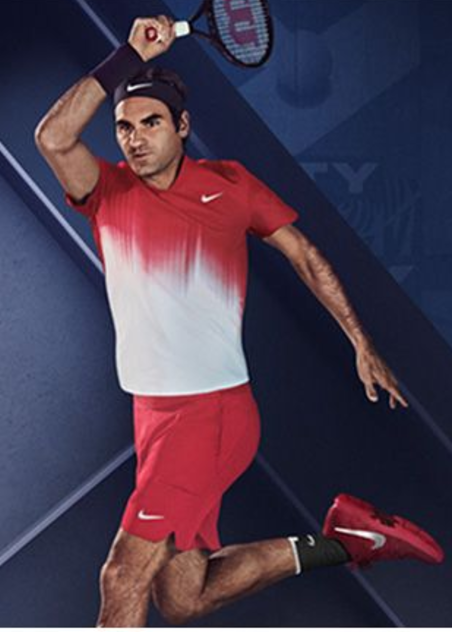 As you can see, the colour theme for this year's US Open is red (the same style will also be used and available in black). These are the new Nike Vapor Tour 9.5
. Also red: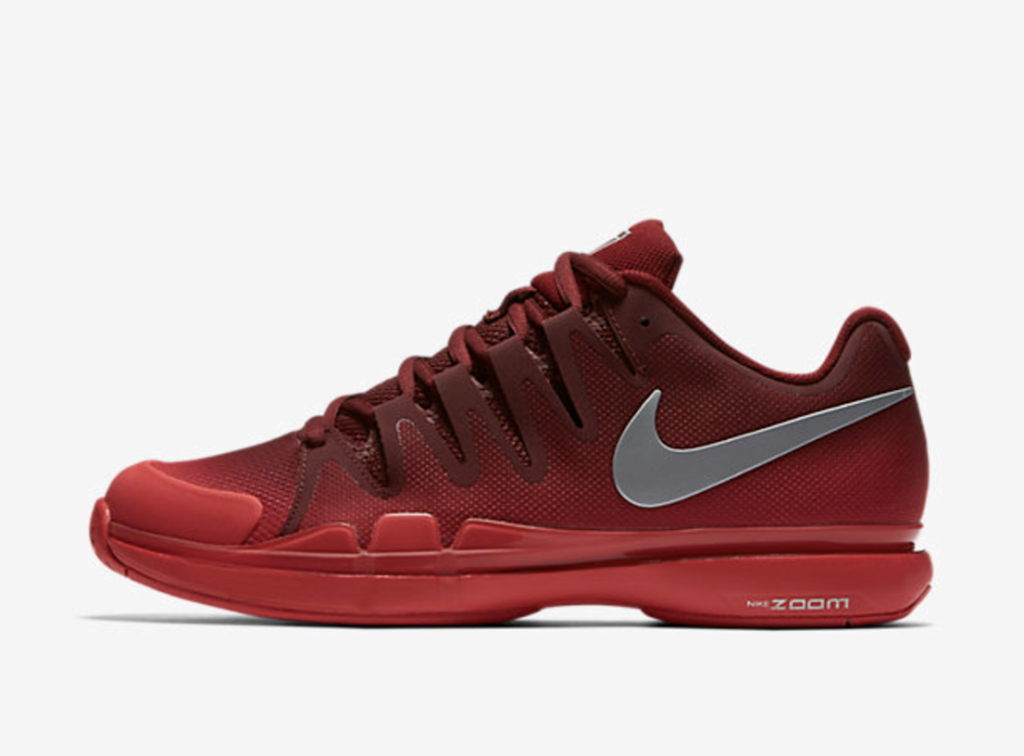 Nadal will be endorsing red Nike Zoom Cage 3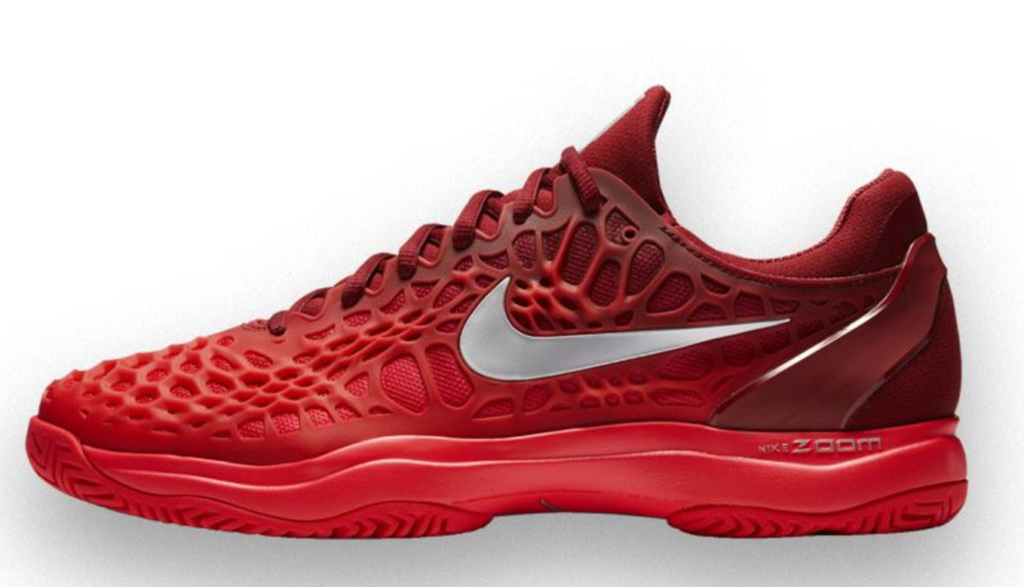 But I hope he doesn't look like this while playing: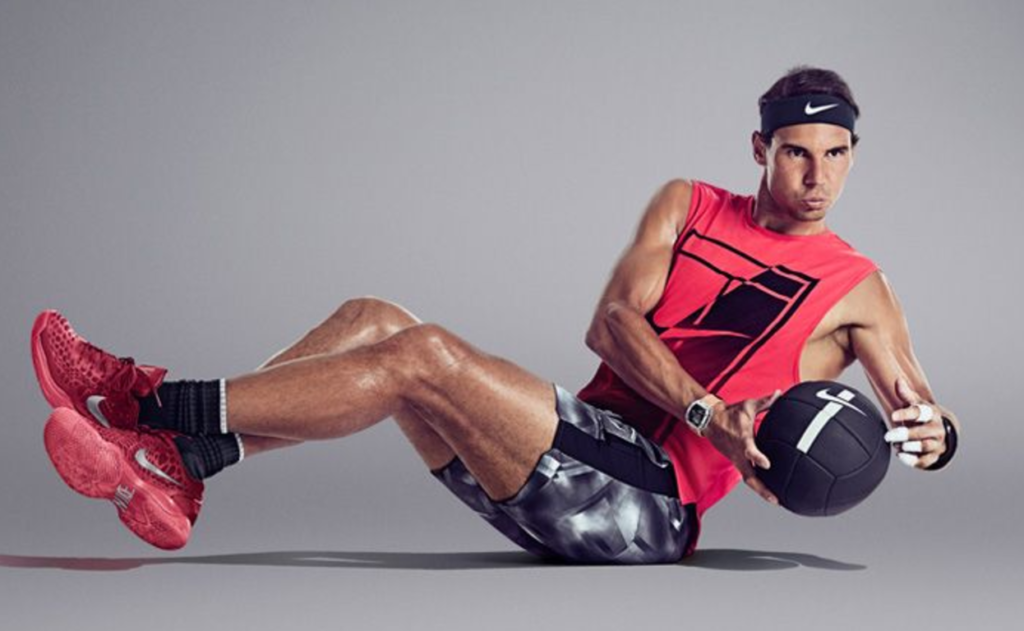 Probably the least "intimidating" picture of Nadal of all time. Hey Nike, what is he, a modern Jane Fonda?
Then we have other Nike players like Jack Sock and Nick Kyrgios wearing something far more colourful: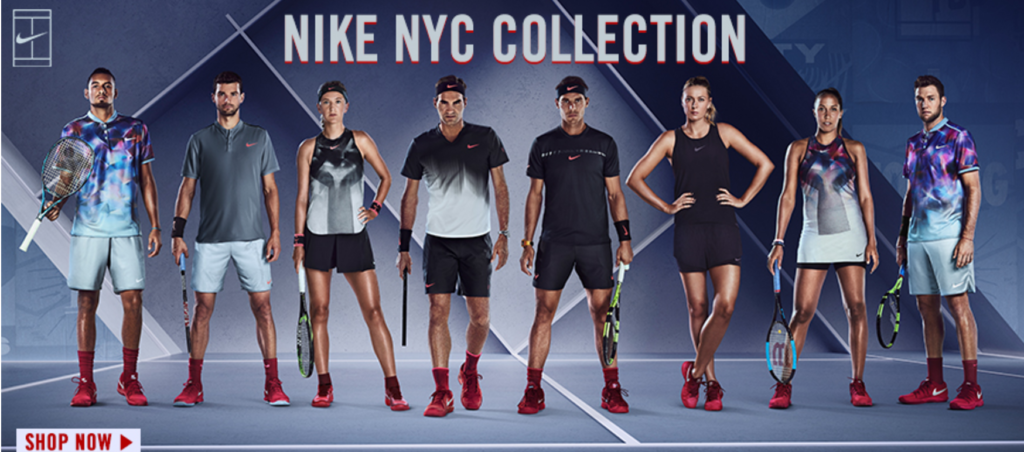 What do you think of Nike's 2017 US Open collection? Please comment below. You can shop it at Tennis Express or any of the other usual retailers.
Europe
Racquet Depot
Pro Direct Tennis
USA/CANADA
Tennis Express
Do It Tennis
Amazon