Today Roger Federer took one step closer to the number one position in the world through beating Novak Djokovic in a fireworks display that ended 6-3 3-6 6-4 6-3. Since I'm such a Federer fan and a "racquetaholic", I've managed to set up a good deal exclusive for Tennisnerd readers.
The first offer is $30 off on one of my favorite racquet series, Dunlop Biomimetic. I was always a fond of 200 and 300 (Verdasco), but 500 (Almagro) is great for players with loads of top spin and an aggressive game.
The second offer is on the more control-focused Wilson BLX Blade series  (readers of this blog knows how I really like the feel of the BLX racquets) and it looks like this: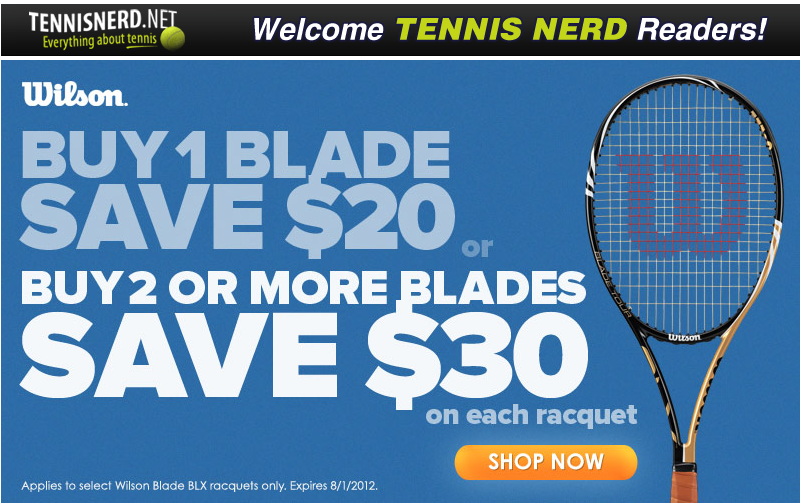 Don't miss out on these great offers. They only last until the end of the month. And if you do buy a racquet, tell me how you get on with them. Good luck!
/Jay