There are a huge number of different brands available across sport as a whole and in Tennis, Yonex has quickly risen to become one of the more popular options. Currently the fourth most used  racquet at the professional level of tennis, with 8% of ATP players using one in 2019, they're certainly looking to be a great choice for players at all levels. Whilst they have typically leant more towards the professional scene, options are becoming more readily available for those at the recreational level. Also, with growing endorsements for big players, the Japanese company is looking to be in a strong position for tennis.
Here are three Yonex racquets suitable for different levels of play to match wherever you may currently be at, from complete beginner to seasoned pro.
You can buy any Yonex racquet from our affiliates, Tennis Warehouse (US), Tennis Warehouse Europe (EU) or Tennis Only (AUS) and a small commission goes to Tennisnerd.
(Images from Yonex)
Yonex EZONE 100 – the all-rounder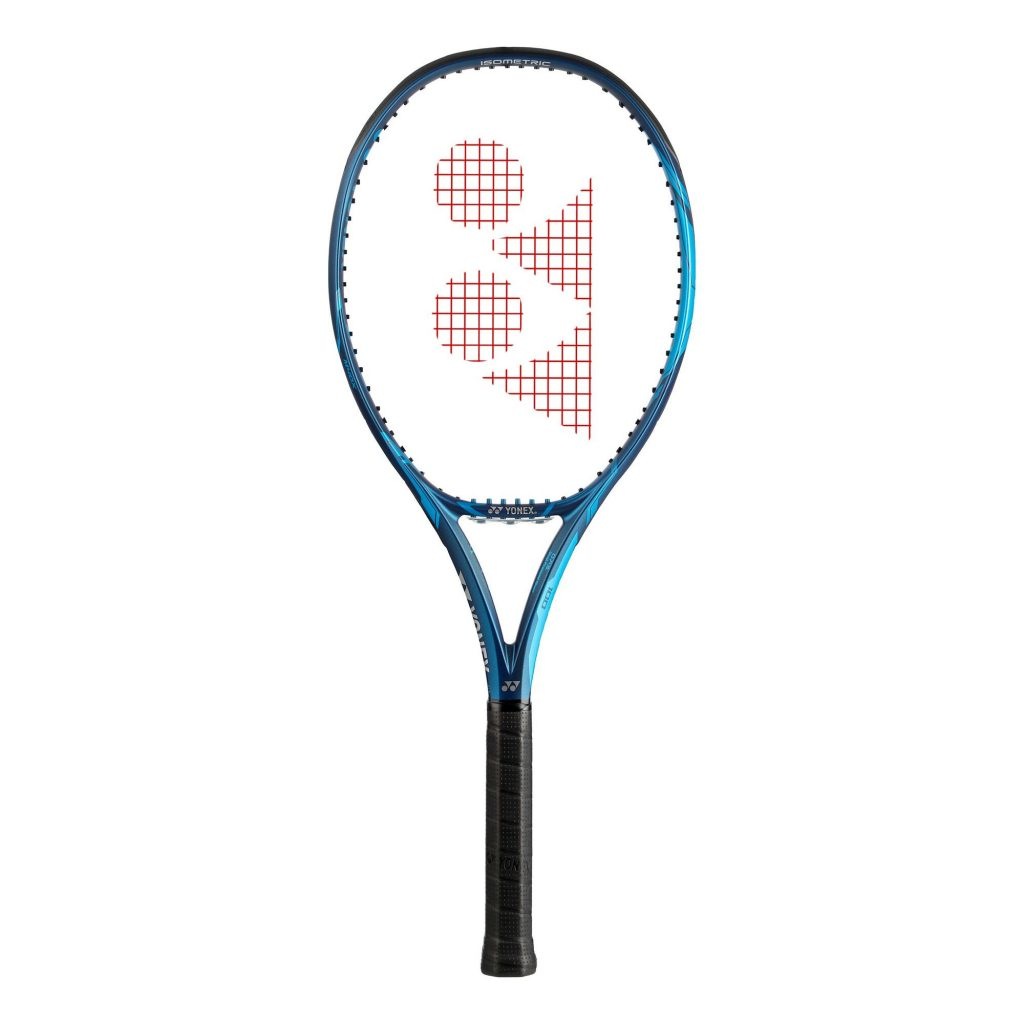 The Ezone 100 is a racquet that's very easy to play with, despite being made for intermediate to advanced players. As a very user-friendly option that remains controllable for all play styles, without the need to truly master power, spin, or manoeuvrability to particularly effective. It serves as a great option for an all-round racquet that deliver a great performance in any hand. A draw back often mentioned for some is that it can feel stiff when getting started out but the same can be true for any new piece of hardware. Simply breaking it in will help loosen things up over time, as well as seeing an improvement in your own feeling for the racquet.
Yonex Astrel 105 – the beginner racquet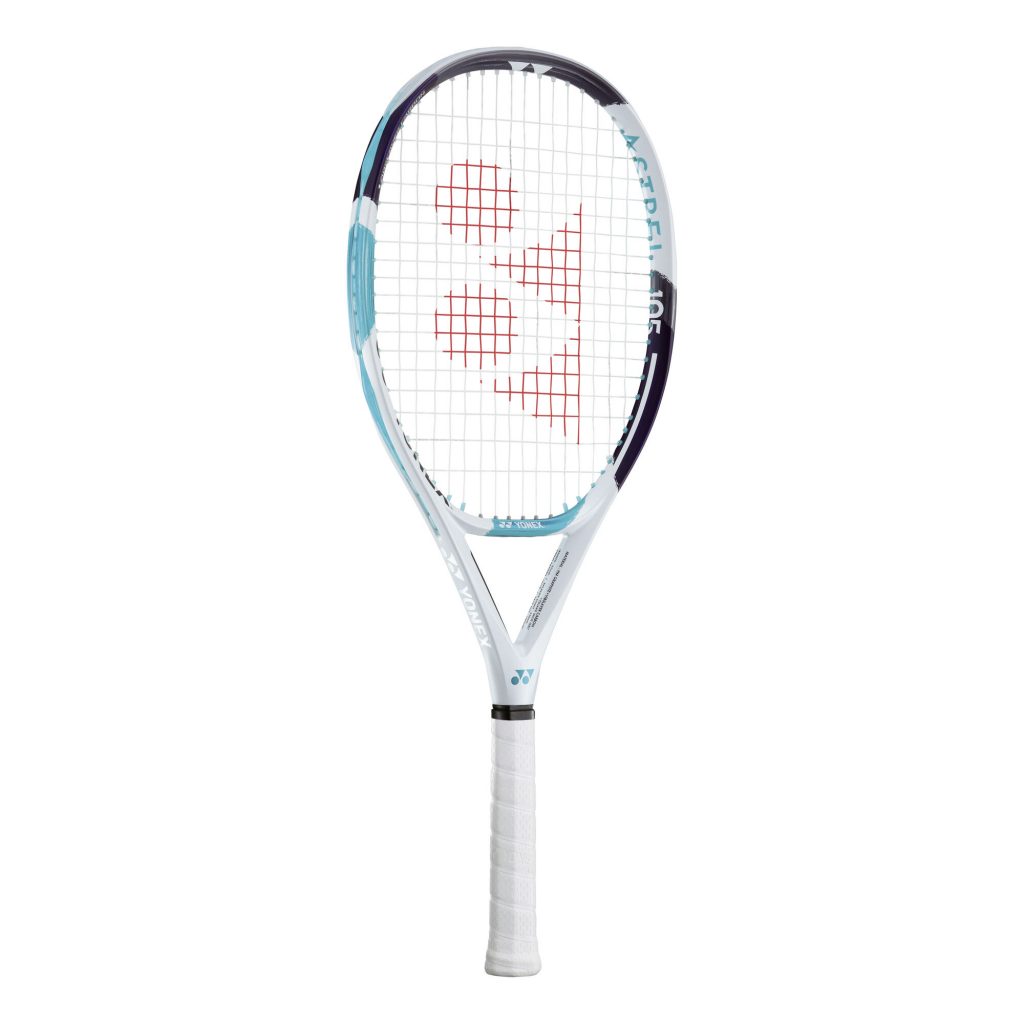 As one of the most lightweight options in the Yonex range at just 289g, it certainly doesn't lack in any power. Often considered to be one of the most powerful lightweight racquets available on the tennis market, making it a great option for beginners who are still learning to properly use their equipment. Whilst the racquet is perfectly weighted for beginners, it may start to become a little lacking for anyone verging on the intermediate side of things and as such if you're an active player you may not find a huge amount of use. Also, if you're quickly improving, along side a high cost at $249, it may put some off if only used for a small amount of time. As a recreational player and a newcomer, however, this racquet can certainly serve you well for a long period of time, and help you learn the fundamentals.
Yonex VCORE Pro 97 – the advanced racquet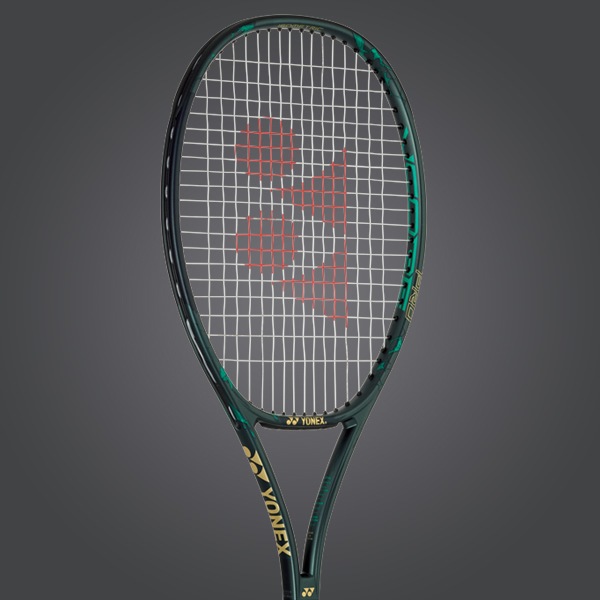 As one of the most popular racquets from the Yonex line and endorsed by grand slam champion Stan Wawrinka amongst others, it's no surprise this is one of the hottest items on the tennis market currently. You have probably seen it action in Wawrinka's recent dramatic appearances at the Australian Open, a tournament he won back in 2014. The Swiss professional was expected to deliver some better performances in his last game, at least according to the bookmakers reviewed at Asiabet.org, but hopefully there will be another time. The Yonex VCORE Pro 97 has two different versions available for weight with the 310 and 330 options, there's a little customizability out of the box to find your perfect fit too. Whilst it is an overall great racquet that's extremely satisfying to use, it isn't for everyone. There is some nuance to using it with a rather small, sweet spot that will take some time and skill to really get the most out of this option, and as such can only really be suited for those on the higher end of intermediate and verging on advanced players. If you put in the time, this can certainly be a very robust and rewarding racquet to use, however.