Good to Great Academy is one of the top tennis academies in the world. I was lucky to visit their new home outside Stockholm to meet with the founders.
Good to Great Academy was founded by former world-class players and Nicklas Kulti, Magnus Norman and Mikael Tillstrom in 2012. They have since then worked with players such as Stan Wawrinka, Rebecca Peterson, and Grigor Dimitrov to name a few. Last year they opened the doors to Catella Arena, a giant new sports complex and meeting point for tennis and padel enthusiasts. That is also where they hold their tennis academy where the focus is on players aged 13 to 19 and the transition from good to great.
Good to Great – an interview with Mikael Tillstrom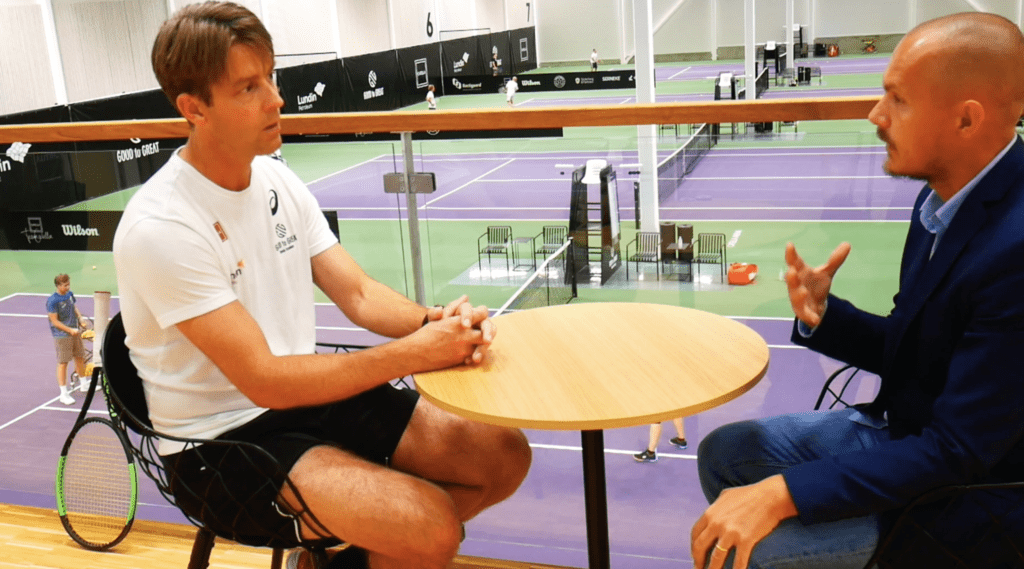 Good to Great is not one of the largest academies in the world and host around 40 players currently. Players come from all over the world and they can choose between commuting or living in hotel-style rooms at Catella Arena. The idea is to offer everything a player needs to take their game to the next level. I had a chat with founder Mikael Tillstrom about the idea and ambition.
"The arena is partly built to be a meeting point and a social place for recreational tennis and padel players, but our core idea is to develop talented juniors from good to great. And that is mainly why we need all these facilities: top-class courts, gym, school rooms, physio, doctor, mental coach, restaurant and so on," said Mikael Tillstrom.
How difficult is it to get a spot on the academy?
We are a very small academy. Around 40 players. You need to apply and of course, have a certain level. Our core focus is 13-19 years old, although we do have some older players, their setup is a bit different. We want to prepare our younger players either for college or for a professional career.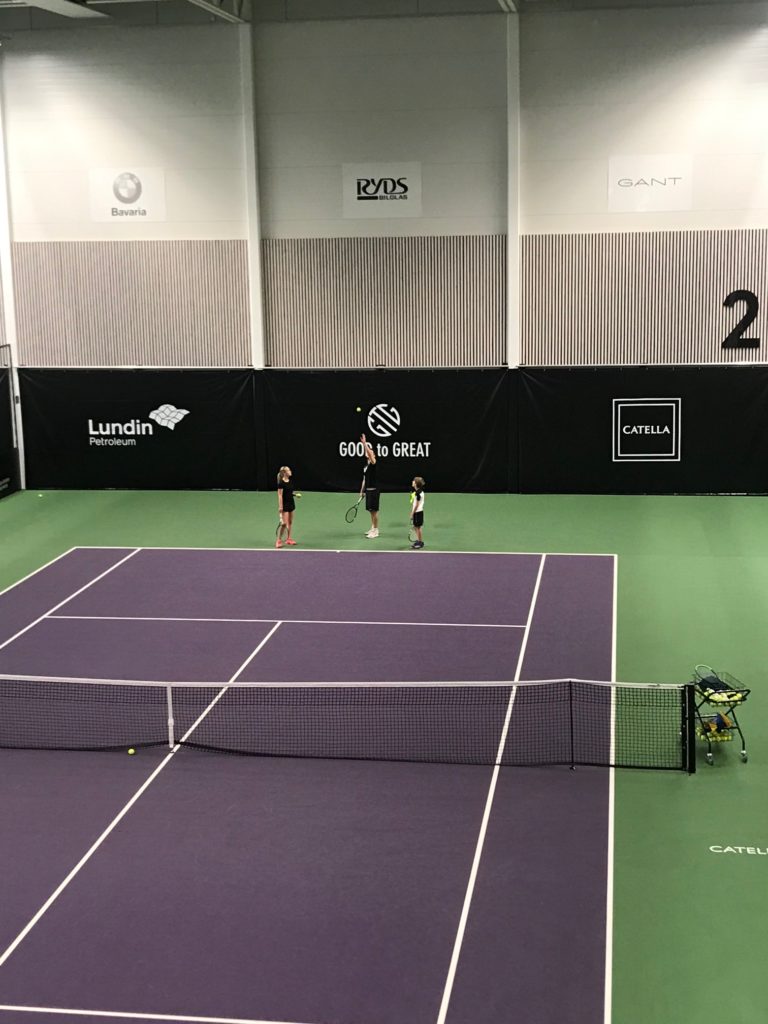 And if you are a senior player and want to get some coaching?
We also offer private coaching at the venue, but we are very busy because private lessons seem to become more and more popular.
What are your ambitions as an academy?
Our main goal is to help develop our players to successful pros. It will be interesting to see the development of our younger players all the way towards adulthood and potential pro career. Playing and winning on the various circuits from Tennis Europe and ITF to the ATP or WTA.
What I saw during my visit here is how you follow your players' progress through an app. Both on-court and off-court.
Yes, since we are building athletes for us it is important that both the tennis coach and the fitness team track the progress and makes sure the player stays healthy and keeps improving on all levels.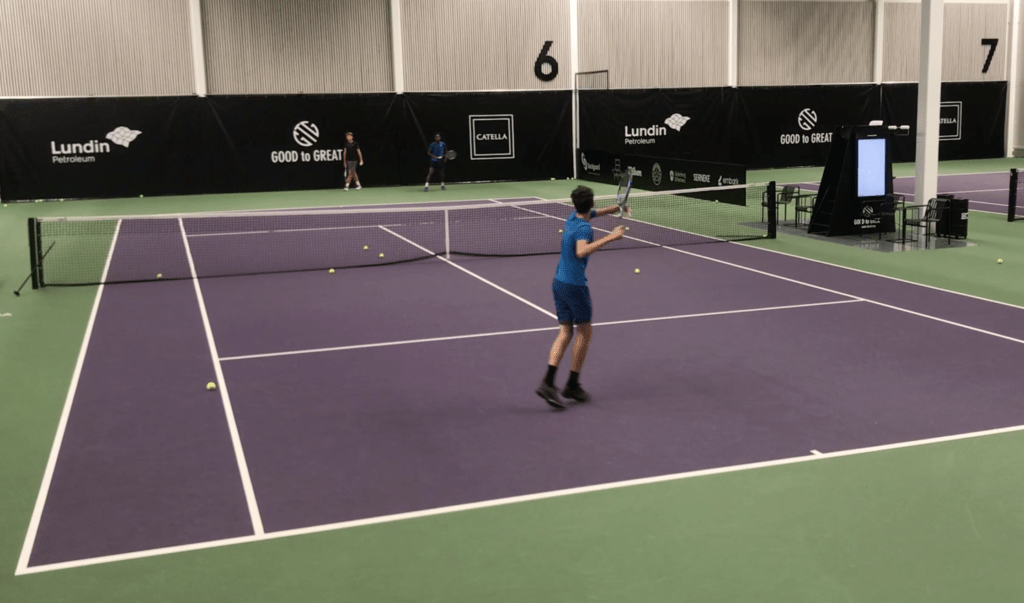 I love the courts and the atmosphere here, what was the thinking behind the design and the structure?
The indoor courts are lowered 1,2 meters from the reception area. We wanted to make sure you have easy access and visibility to the courts, but also that the players are not disturbed easily by people moving outside the court. After having been to so many clubs and arenas both as coaches and players, we really knew what we wanted when we sat down and designed it together with the architect. How is the court placed, where is the crowd, lighting, and acoustics all play a part in creating a good experience for both players and visitors.
Tillstrom added that the outdoor clay courts are being worked on and ready for the next clay court season and there will be outdoor hard courts as well later on.
Good to Great – an interview with Ali Ghelem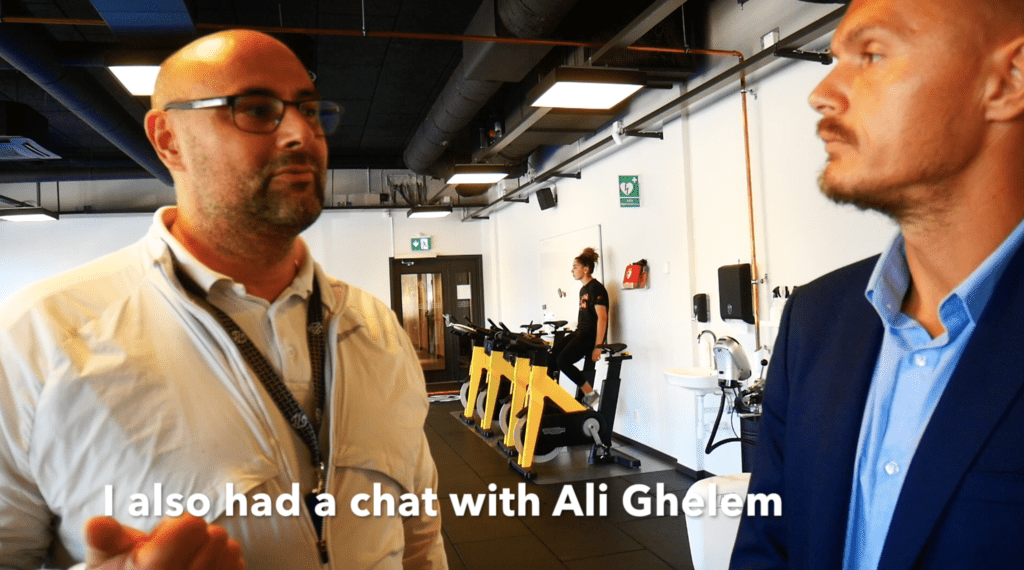 I also got the opportunity to have a brief chat with Ali Ghelem, who is the man in charge of the physical training at Good to Great Academy. He was instrumental in building Robin Soderling's physique that got him to play toe-to-toe with Rafael Nadal at the French Open.
"The work here is basically to try to improve the physical factors that we know are connected with tennis performance and high tennis ranking. Power is one aspect for example. Specifically in all movement patterns connected with tennis. You need endurance, cardio levels, and you need them in the right movement patterns for your game because it needs to match your game style." said Ghelem.
What is the biggest challenge with working with young players?
The biggest challenge for all players is to be powerful enough in today's game. It is much faster than when Robin stopped his career. All the new guys on tour are either super fast or big hitters or both. Everyone tries to finish the point, but everyone can also defend well. You have to prepare both for the short and the long rallies. And you need to prepare for one hour and a half as well as six hours. So that is the difficult part.
The important thing is to get the power up so you can at least hang with the top players. If you can't hang with them for one set, you're not going to do it for two or three. Being able to hit the ball hard, run fast, change direction, move explosively etc, you need to have good power in relation to your body weight. It is not absolute power, but power related to your body.
How much do injuries play a part in the modern game?
It takes so many hours of consistent training and matches over many years to become good players, so staying healthy is, of course, the number one priority all the time. Nowadays, you perhaps need to become 25 years old before you peak. A lot of players peak at 30 for example. A lot of players don't even pass 18 before they have to retire. That is why the players' health always has to come first. While at the same time trying to improve power and endurance.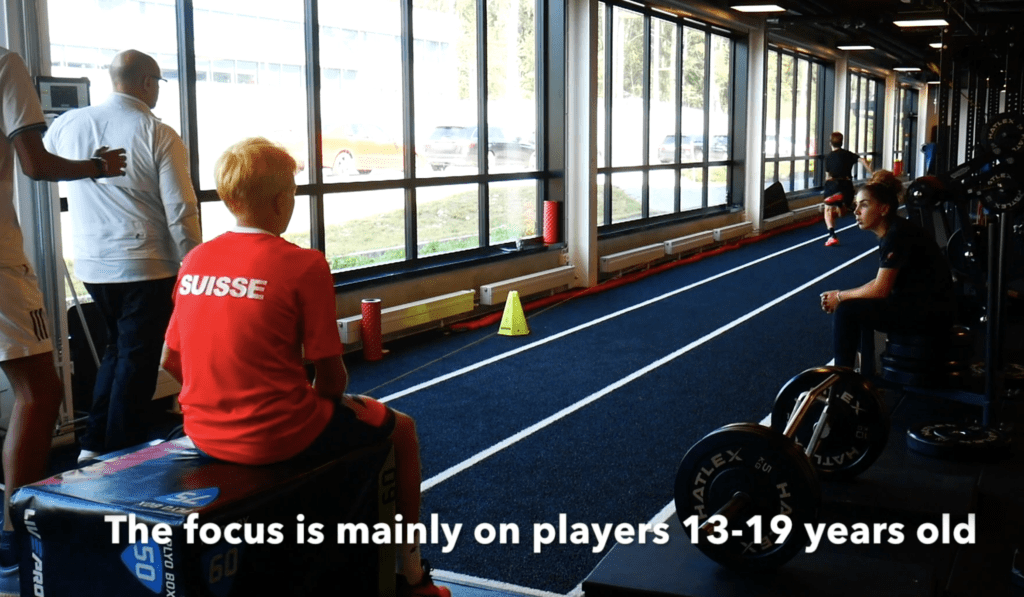 What is your background in tennis?
My background is in strength and conditioning. I studied at Bosön here in Sweden. That was twenty years ago and since then I have been working full time with strength and conditioning. I had twenty years of my own training before that, different sport, not tennis, and I started working with professional tennis around 2002. I had a gym at the Royal Tennis Club in Stockholm for eight years and that is where I met all the top players like Robin Soderling, Magnus Norman, Tomas Johansson, Jonas Bjorkman Thomas Engqvist, and so on.
Good to Great – Summary and Video
I was really impressed by everything I saw at Catella Arena and the Good to Great academy. It is simply a top-of-the-line tennis and padel complex, with beautifully designed meeting rooms, a restaurant with excellent food, a large gym and all the facilities you need as a tennis enthusiast as well as an aspiring young player.
It is open to the public so you can just book a court to play or go there to have lunch or watch tennis. It also seems like a perfect venue for company events and seminars.
I would like to thank Andreas Winell, who works with the Good to Great brand, for the nice invite and hit and to Nicklas Kulti and Mikael Tillstrom for taking time out of their day to meet with me. (Magnus Norman was on duty for Stan the Man Wawrinka at the US Open and couldn't be present.) And I also wish all the players at GTG Academy good luck in their future careers.