Angell Tennis has announced a new racquet, the Angell ASL 2, a more control-oriented option to the Angell ASL 3 that was released earlier this year. I got the chance to play-test the Prototype version and was really happy with the performance.
The Angell ASL 2 is made with the same Active Siloxane Layer as the ASL 3, but also features a new stabilizing throat design and a lower overall stiffness. The ASL material is supposed to dampen the shock to the frame and also the incoming ball speed. It is described like this: This immediate reduction in ball speed means less power is absorbed from the players swing and more pace is loaded onto the outgoing shot. It definitely plays more controlled than its brother, but with a decent amount of pop anyway. The racquet also comes with Foam Core, meaning a similarly stable and well-dampened response as the Custom series.
Angell ASL 2 – Unstrung Specifications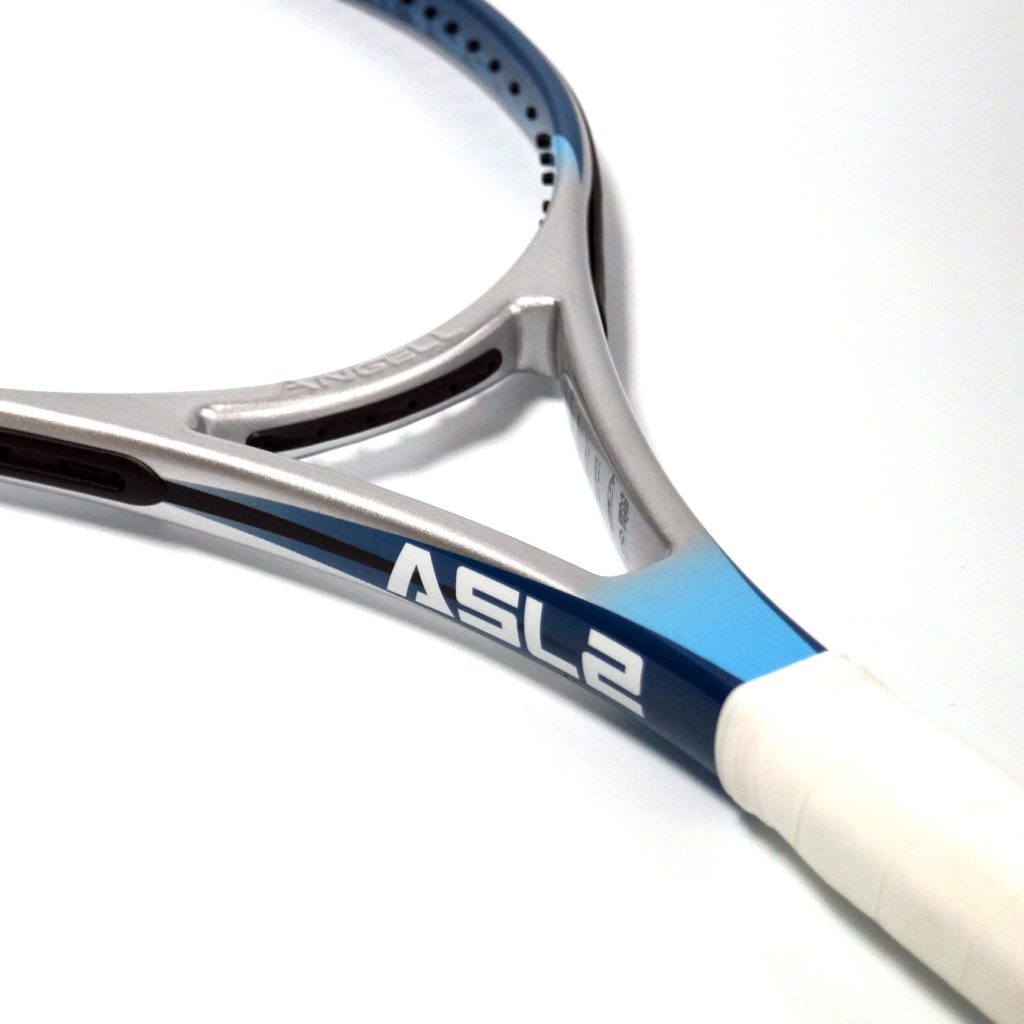 Headsize – 97 sq in
String Pattern – 16×19
Weight -310g / 11oz
Balance – 315mm / 9 pts HL
Stiffness – 62RA
Swing weight – 290
Length – 27" / 685.8mm
Beam Width – 21mm Hoop to 23mm Shaft
Grip type – High Tack PU White
Moulded PU handle – Non pallet
Colour – Metallic Silver / Blue
Black full protection grommets
I think the specs are really on point, especially for players who use the VCORE 97 or Pro Staff 97 and want to look at other options. The Angell ASL 2 is definitely a comfortable and arm-friendly racquet but is not too flexible so as to eat all the power from the incoming ball. I felt you get a bit more pop and crispness from this frame than the K7 series, so if you like the K7 but feel it flexes too much, I think the ASL is definitely a good option.
Check out the Angell ASL 2 and other Angell racquets here.
Angell ASL 2 – Prototype play-test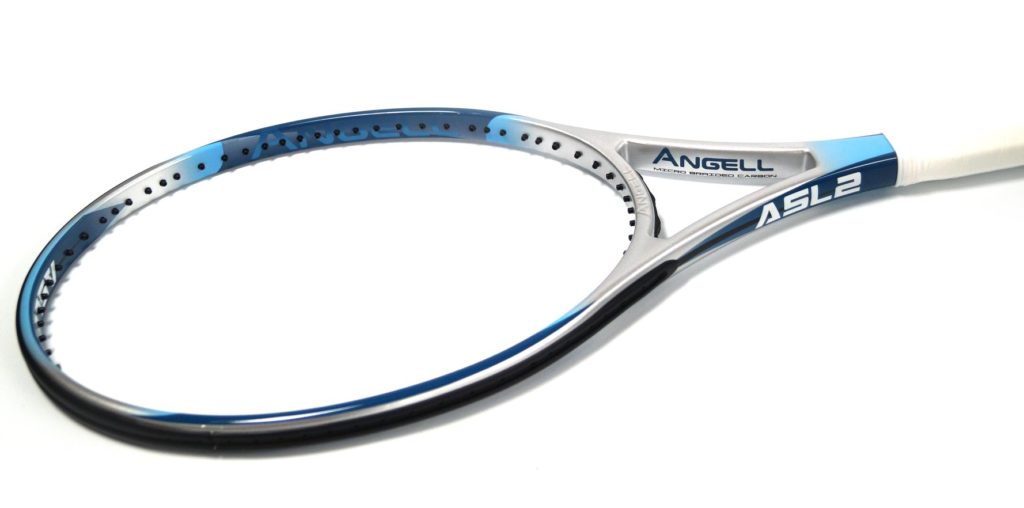 Below you can see some footage of me testing the Angell ASL 2 prototype a while back. I had a blast using this racquet and it was kind of blind-test for me as I did not know the full specs back then. It was strung with Halo 2 and I felt I got a good combination of power, spin, and control. Definitely a racquet better suited for attacking players than grinding baseliners.