One of the most anticipated racquet launches in 2019 is the new Babolat Pure Strike. Babolat have done their homework, improved the dampening and made a powerful weapon for aggressive players. Here is my Babolat Pure Strike 100 Racquet Review.
This review will reiterate some of the things I wrote in my first impressions post, but now I have spent a lot more time on the court with this racquet and go into more depth on how I feel about it. I have also tested it together with a couple of tennis friends that hit with me in the video review, which helps when you want to form a well-rounded opinion. There is no doubt that this racquet is an improvement to the predecessor and it does pack a LOT of power. For some players it will be too much, for others it will be a joy to hit with. Read more about it in this Babolat Pure Strike 100 Racquet Review.
Babolat Pure Strike 100 Racquet Review – Specs and tech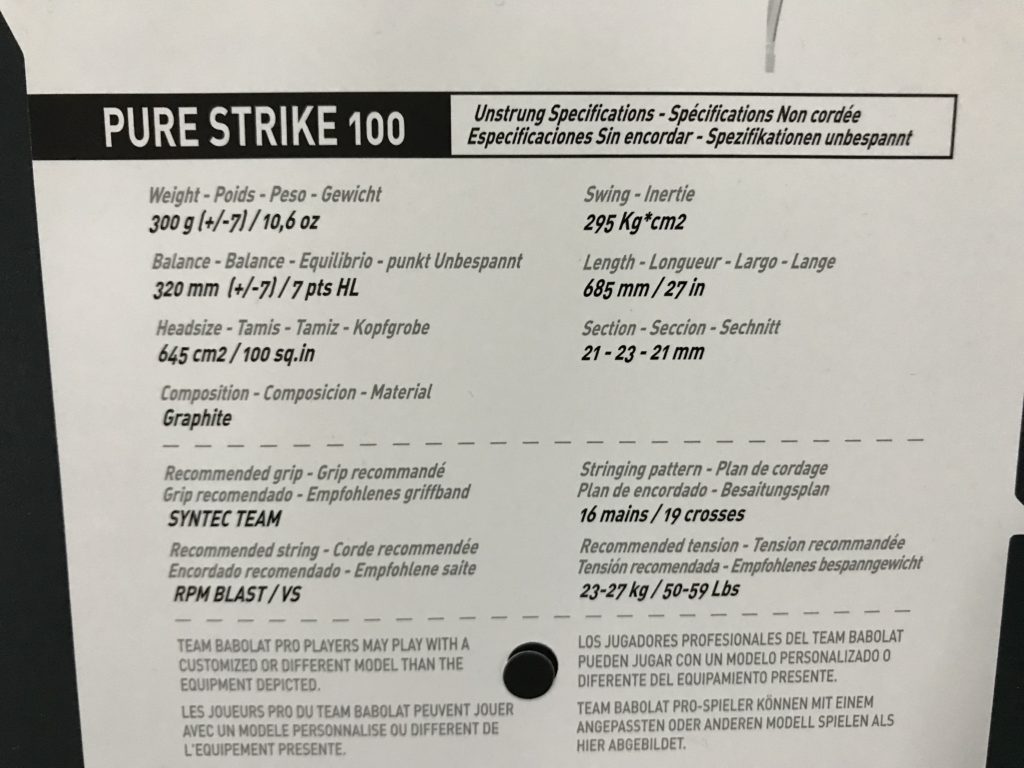 There is nothing outrageous about the specs. Another 100 sq inch, 16×19 racquet with a 32 cm unstrung balance. But if we compare it to the Pure Drive or Pure Aero, there are some differences. First of all, the beamwidth is thinner, giving you a bit better feel and slightly less power. The swing weight on this one is definitely higher, so it requires a bit more from the user than the Pure Drive for example. This swing weight also makes it more stable than you would perhaps guess, which really helped me on volleys and for blocking back shots.
The stiffness is quite high with this racquet and is listed at 72 RA unstrung, which translates into approximately 69 strung. But the dampening through the C2 Pure Feel seems to work really well and I did not experience any discomfort when playing with this racquet.
I used three string setups for this play-test: MSV Co-Focus Hex 1.23 at 24 kg/54 lbs, Yonex Poly Tour Strike at 23 kg / 53 lbs and Babolat RPM Blast Rough Yellow at 24 kg/54 lbs.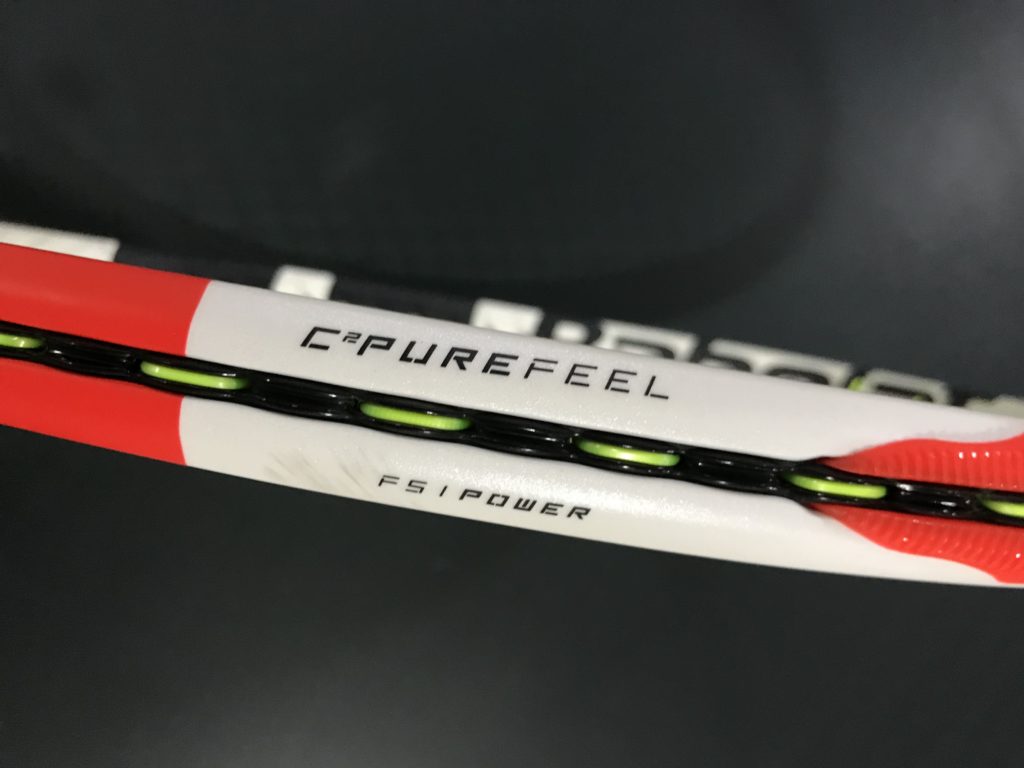 Babolat Pure Strike 100 Racquet Review – How does it play?
The Babolat Pure Strike 100 is all about power. It is not reckless power, because the string bed feels more controlled than a Pure Aero or Drive, but it is there if you need it. The Pure Strike line is intended to work better for attacking players than the sister racquet lines and this racquet definitely handles flatter balls better as the launch angle is lower. You will still need to put some spin on the ball or have impeccable timing because the power is quite high. This makes me very curious about the feel of the 98 sq inch version.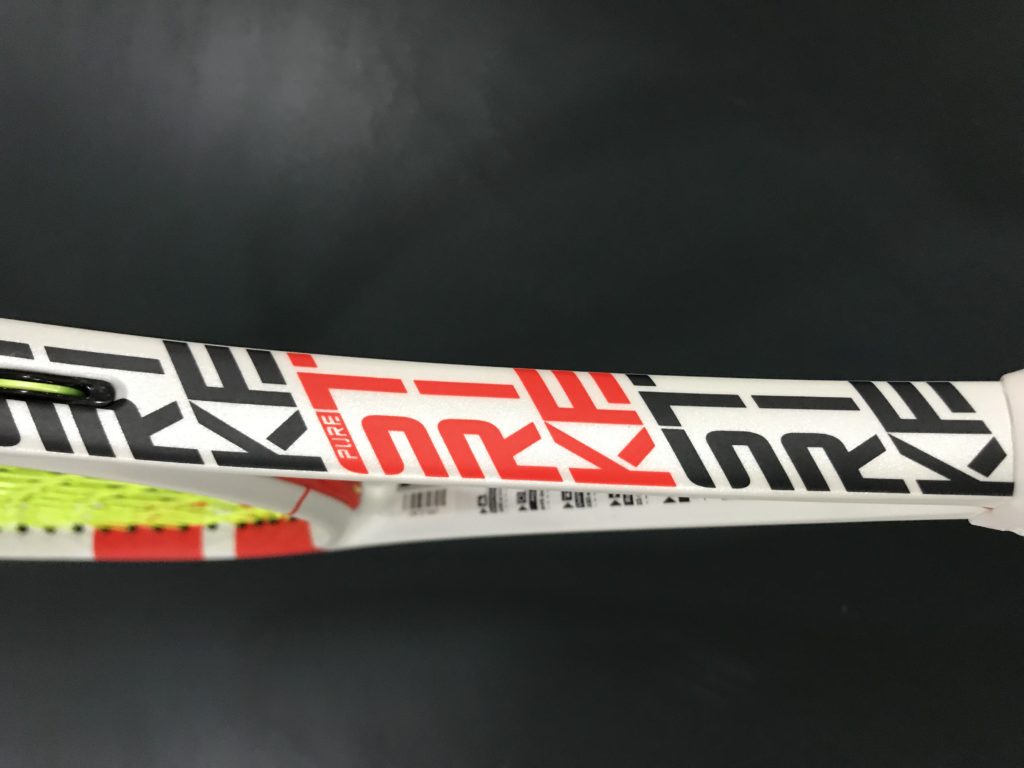 The Pure Strike line is definitely for attacking players who value directional control. When I was moving well I could blast winners from all areas of the court, which made this racquet a lot of fun to use. This kind of power is intoxicating, but it can lead you down a false road of confidence/optimism because as soon as you are a bit slower on the court, the balls will sail. This was the key criticism from the players who tried this racquet – that the power was great but sometimes too much. To be fair, they are all advanced players who mainly use low-powered setups, so the contrast might have been too much.
Babolat Pure Strike 100 Racquet Review – Summary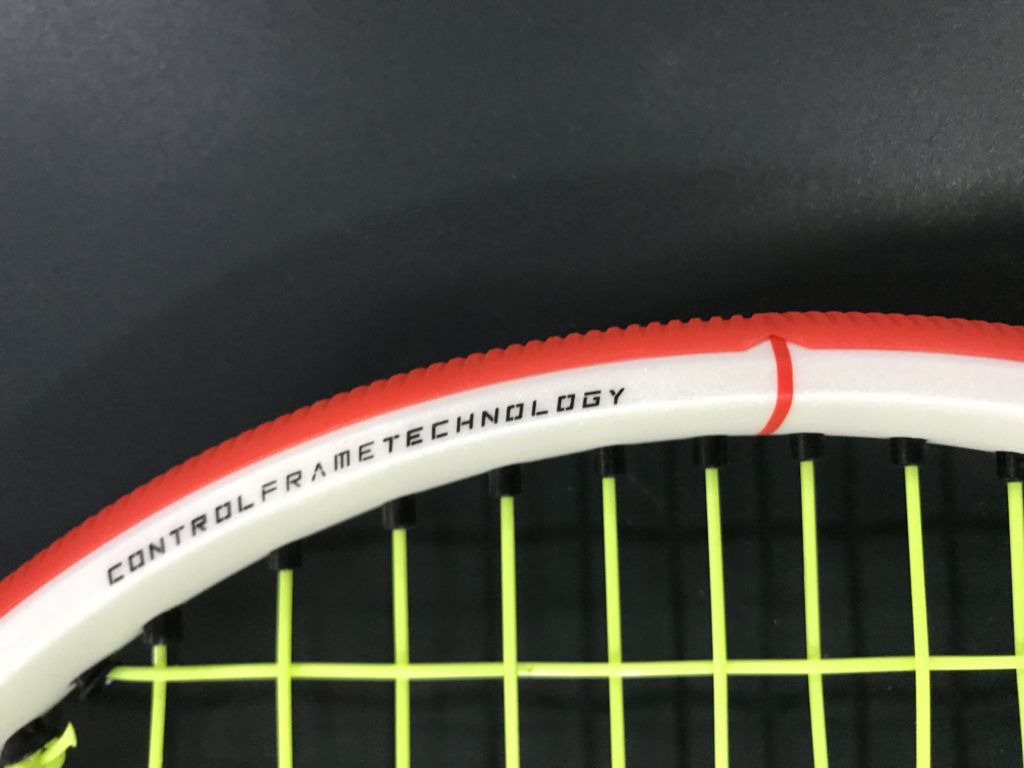 This racquet is definitely a weapon on the court so if you need help with power on your strikes, I think this one is a good choice. It offers better directional control than a Pure Drive and a Pure Aero, but this still packs a punch when you need to hit an attacking shot. I really loved this racquet on serve and when killing points at the net. It does not offer amazing touch, but the stability makes it very easy and effortless to use.
So if you like to attack the ball and go for the lines, give the Babolat Pure Strike 100 a try. It was definitely a fun play-test, but personally, I prefer a bit more control and that is why I am keen to test the smaller head size.
Babolat Pure Strike 100 – Video review
Have you tried the Babolat Pure Strike 100 2019? What did you think of this racquet?
***
Support Tennisnerd!
You can buy racquets with any of these affiliates and a small commission goes to Tennisnerd. You can also buy one of our lightly used racquets or a Tennisnerd t-shirt (25 euro shipped worldwide paid via Paypal, Revolut or Bank Transfer). Another way of supporting Tennisnerd is becoming a patron where you will get exclusive content every week.
Buy tennis gear and products from: