The Babolat Project One 7 has ended and the new Babolat Pure Strike
line has been revealed. Complete with FSI (Frame String Interaction, which means a tighter pattern in the sweet spot area) and everything. It sure looks great to me, but whether it plays a lot different than the previous Pure Strike remains to be seen. Will see if I can get my hands on one so I can try it properly and write a review.
According to Babolat officials they launch for pre-sale on September 1st and are in stock September 8th.
PS. For you looking for a lighter racquet the Babolat Pure Strike Team
might just be ideal. DS.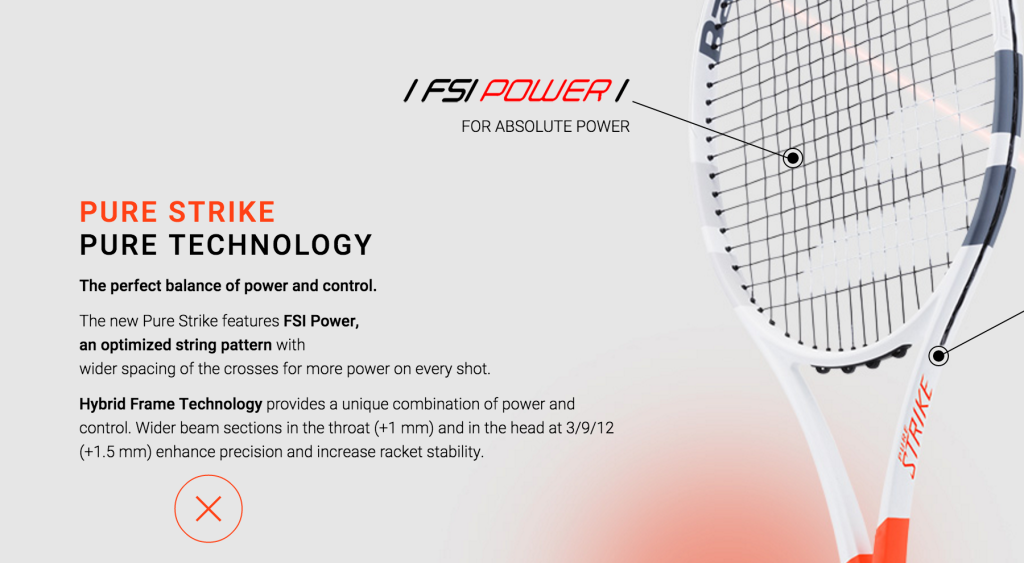 I haven't yet seen any stiffness ratings so that will also be interesting to see. So far there are four different versions of the new Pure Strike:

So as you can see, no heavier "Tour" version this time. Seems like tennis gear are all moving towards lighter, high swing-speed frames. After all, you can always add lead tape and silicone in the handle to make the racquet heavier. Most pro stock hairpins come in at 300 grams anyway so that's a good customization starting point for tennis racquets.
Looking forward to see some reviews and be able to test this line myself.
[maxbutton id="2″]
Buy the Babolat Pure Strike from one of our affiliates:
Amazon

Racquet Depot (UK)
Do It Tennis
Tennis Express