I always enjoy trying to figure out a Grand Slam draw. I sat down with my tennis nerd dad and did the French Open 2023 Draw predictions.
French Open 2023 Draw Predictions
We went through our French Open 2023 Draw Predictions, one match at a time. I am keen to hear where you disagree and agree. These are obviously somewhat educated guesses. As usual, it gets tougher the further into the draw you get. I wanted to go with Alcaraz as the winner and my father agreed after internally debating whether Medvedev was ready to win a French Open after winning his first clay court title in Rome.
One of the toughest matches to predict is the potentially upcoming Alcaraz vs. Djokovic semi-final. Djokovic will be ultra-motivated, but if Alcaraz gets this far, his firepower on clay might be too much. I don't doubt for a second that Djokovic will end up with the most Grand Slam titles in history, the questions is if he will do it at the French Open already or at Wimbledon 2023.
In the end, we went for Djokovic winning Wimbledon, but not the French Open. What do you think?
Top candidates besides Alcaraz and Djokovic
The top half of the French Open 2023 draw.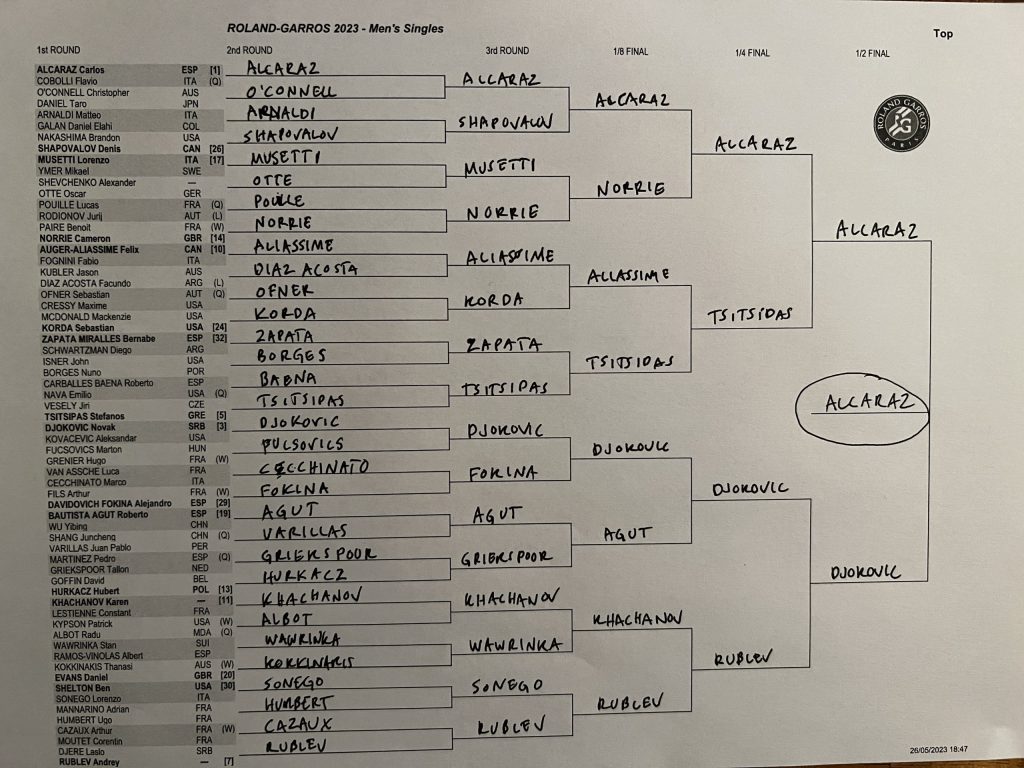 The bottom half of the French Open 2023 draw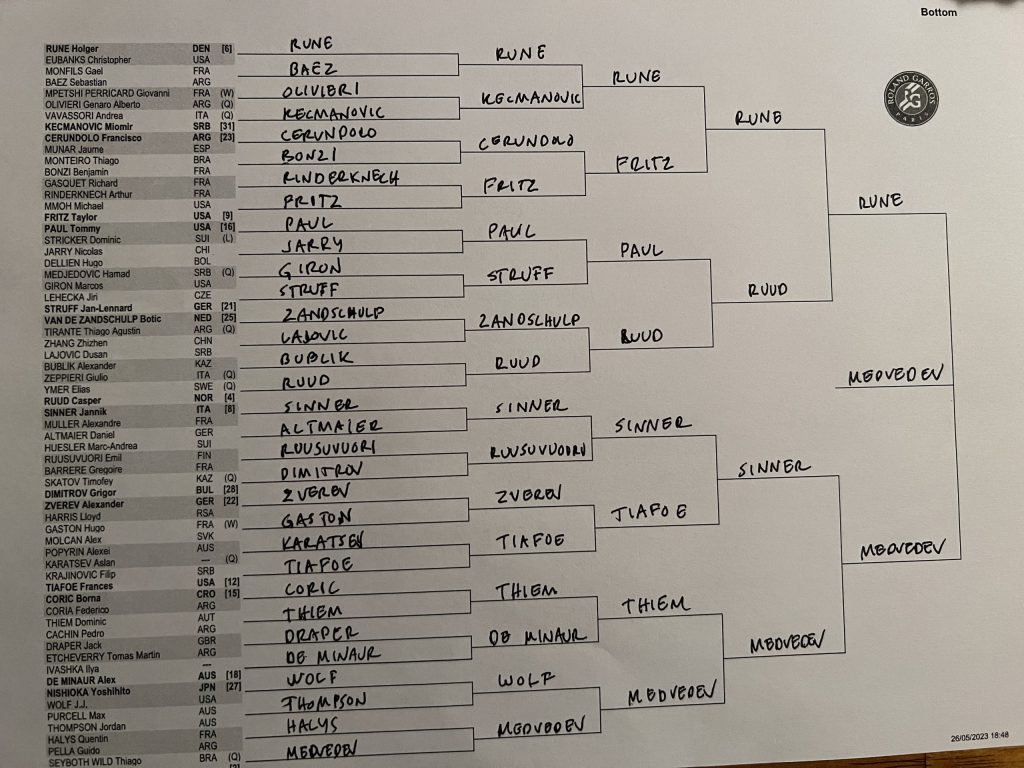 There are some top candidates for the title besides Alcaraz and Djokovic. Tsitsipas cannot be discounted, Ruud is always dangerous on the red dirt, and Medvedev seems to have just learned to conquer the surface. Still, it's difficult to predict any other winner than the main ones fighting for the number one spot in the rankings.
When you do this kind of full draw prediction, there is, of course, an enormous chance that your whole draw breaks quickly with a few upsets. But that is part of the fun! And I also think upsets on the biggest stage are important for tennis to thrive.
Now I'm keen to hear your predictions! We did have a few whiskies before we did this. Did we have too many?