I was a bit surprised to hear that Gael Monfils switches to Artengo, but in some ways it makes sense. It's maybe time for a change. If you're curious about what racquet Monfils used before, check out this post.
2021 was an eventful year for Gael. He struggled in the middle part of the year and seemed to be on the brink of retiring. But the second part of the year was more positive. On a personal level, he got married to WTA star Elina Svitolina and on the tennis court he started winning matches again. He ended the year as number #21 in the world. He aims for a fresh start in 2022 with a new tennis sponsor.
Who are Artengo?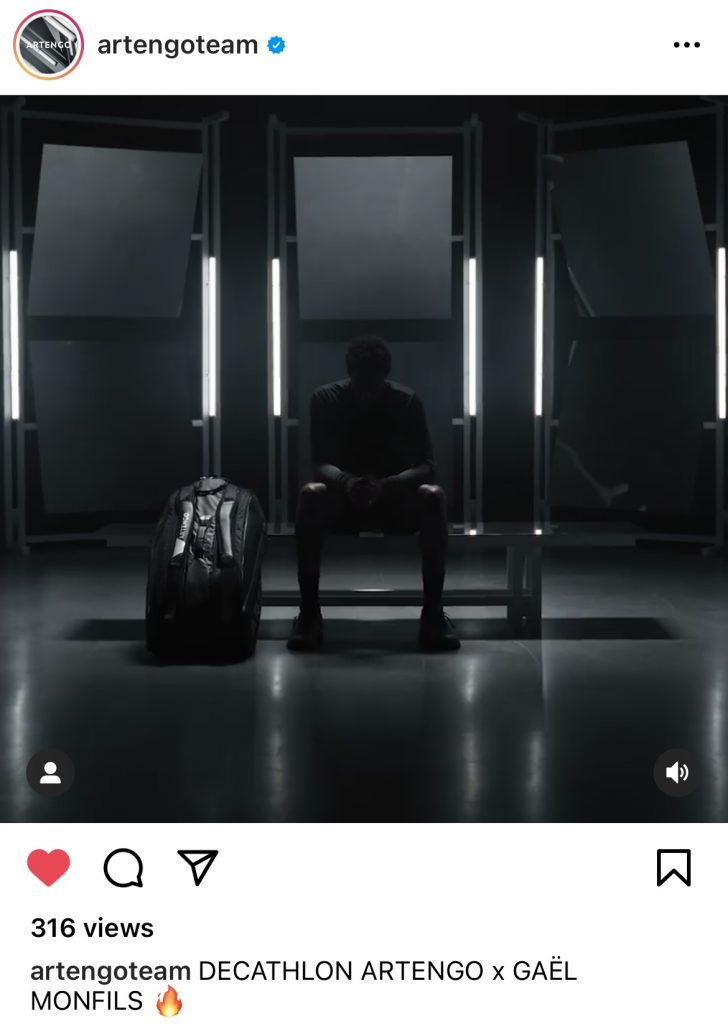 Artengo is the in-house tennis brand of Decathlon. If you haven't heard of Decathlon, it's the largest sports retailer in the world with over 1700 stores in 60 countries. They're even in Malta! 🙂
I have not reviewed any Artengo racquets myself (but TN contributor Ferenc has), but hit with one briefly and it didn't play worse than any mainstream brand in my opinion.
I'm curious if Monfils will move to a bigger head size or change any other specs of his frame. Murray is experimenting with a 99 sq inch racquet, so maybe Monfils should move up from his 97 sq inch H19 (Ultra Pro mold)?
Or they might just try to copy the exact mold and specs he was using all these years with Wilson (previously he was using Prince racquets, the Rebel 95).
No matter what, I hope it turns out well for him. If I get any info about his specs/new frame, I will of post it here and on my YouTube channel.
Update from my fellow tennis nerds
According to my fellow tennis nerds in the comments (thanks!) he is endorsing/using a TR960 Control Tour with the following unstrung specs:
Weight : 300g
Balance : 31,5 cm
Headsize: 630 cm2 or 98 sq in
Stiffness: 62 Ra
Swing weight: 270
String pattern: 18 x 20
It will obviously be customised to Monfils specs because a 270 unstrung swing weight for a control racquet is a little silly in my opinion.