It is the age-old question for tennis nerds and that is why I am working on a book about the subject: "How to Choose a Tennis Racquet".
If you want to know more about when the book or more information on "How to Choose a Tennis Racquet" is being released, please subscribe to our newsletter.
So many factors come into play when you are choosing a tennis racquet. And when you make a decision on the racquet, it is not only the racquet you should consider but also things such as strings, tension and whether you need to customize the racquet. All these factors play a role in your enjoyment, improvement, and results as a player.
Ps. You can find more content about how to choose a tennis racquet on our Patreon page. And if you want professional help in finding the right setup for you, you use our consultation service. DS.
The importance of using the right equipment
What can the right racquet and string do for your game?
A better connection the ball
Improved confidence in your gear and your game
Less risk of injuries such as tennis elbow, wrist pain, and shoulder problems
And ultimately make you enjoy tennis more
What can do the wrong racquet and string do for your game
Make you feel disconnected and unsure
Increase the risk of injury
And ultimately make you feel less good about playing tennis
This is why it is worth investing some time and money into choosing the right racquet and string for your game.
As a tennis player, you have one tool for your craft, and that is your racquet. Why leave anything to chance? The best players in the world even travel with their own stringer or stringing team, just to make sure they get the most consistent racquet setup, every single time they head out to the court.
Who are you? Be honest with yourself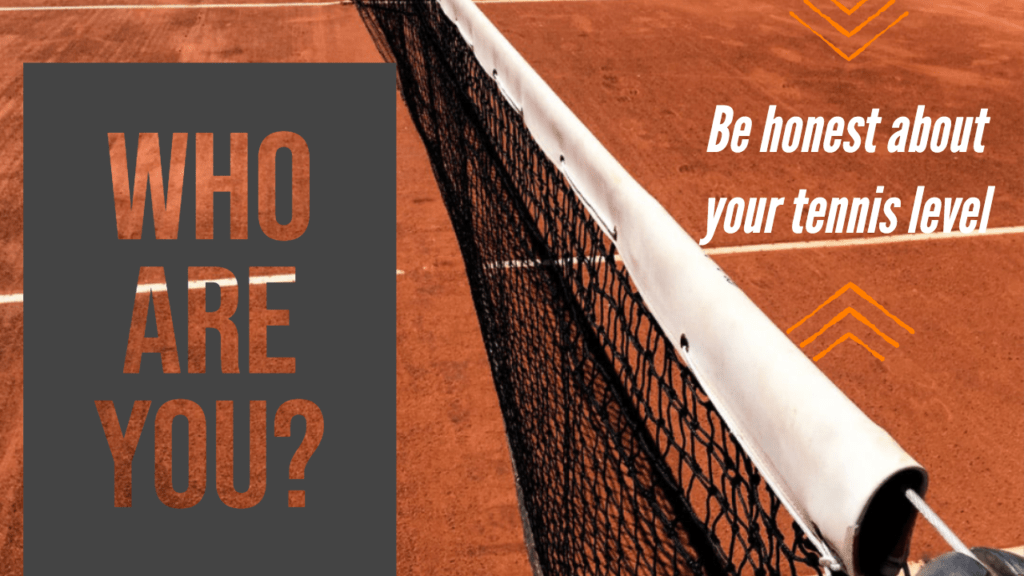 A racquet setup is highly personal. What works for the best players in the world will likely not work for you. Don't get too obsessed with what others use. Find what is comfortable for you and what allows you to highlight your strengths and diminish your weaknesses. There is no perfect racquet or string out there, the quest is to find a combination that feels right and that you can trust.
But before you start looking at the different racquets and strings out there, you need to take a look in the mirror. What is your level?
The NTRP scale can help you
I find the NTRP scale quite useful in assessing a player's level so let's use that.
Beginners to intermediate
1.0 Just starting to play tennis
1.5 Limited experience and is still working primarily on getting the ball into play.
2.0 Needs on-court experience. Obvious stroke weaknesses but is familiar with basic positions for singles and doubles play.
2.5 Learning to judge where the ball is going although court coverage is weak. Can sustain a short rally of slow pace with other players of the same ability.
3.0 Fairly consistent when hitting medium-paced shots, but is not comfortable with all strokes and lacks execution when trying for directional control, depth or power. Most common doubles formation is one-up and one-back.
Intermediate to advanced
3.5 Achieved improved stroke dependability with directional control on moderate shots, but still lacks depth and variety. Starting to exhibit more aggressive net play, has improved court coverage and is developing teamwork in doubles.
4.0 Dependable strokes, including directional control and depth on both forehand and backhand sides on moderate shots, plus the ability to use lobs, overheads, approach shots and volleys with some success. Occasionally forces errors when serving and teamwork in doubles is evident. Rallies may be lost due to impatience.
4.5 Starting to master the use of power and spins and beginning to handle pace, has sound footwork, can control depth of shots and is beginning to vary game plan according to opponents. Can hit first serves with power and accuracy and place the second serve. Tends to overhit on difficult shots. Aggressive net play is common in doubles.
Advanced to Pro
5.0 Good shot anticipation and frequently has an outstanding shot or exceptional consistency around which a game may be structured. Can regularly hit winners or force errors off of short balls and can put away volleys, can successfully execute lobs, drop shots, half volleys and overhead smashes and has good depth and spin on most second serves.
5.5 Developed power and/or consistency as a major weapon. Can vary strategies and styles of play in a competitive situation and hit dependable shots in a stress situation.
6.0 Obtained a sectional and/or national ranking.
6.5 Extensive satellite tournament experience.
7.0 Makes his living from tournament prize money.
The Tennisnerd variation on the NTRP scale
For the sake of finding a racquet setup, we can lump these scales together into fewer categories:·
Kids and young juniors (separate category because they use smaller racquets)
Beginners to Intermediate 1-3 NTRP
Intermediate to Advanced 3.5-4.5
Advanced to Pro 5-7
Not the perfect way of lumping together players, but works for the purpose of choosing a racquet setup. Does this mean that a player at the NTRP 3 level can't use the same racquet as an NTRP 5 level player? No, not as a definite answer, but it works well as guidance.
If you are a beginner to intermediate player, your game will most likely benefit from a larger head size and a lighter weight. This is because you are not consistent enough with your technique and footwork to hit the ball in the center of the racquet. A smaller head size will, therefore, make you mishit more often and a larger head size will allow off-center shots to still find the other side of the court.
It is when you move into the other categories that things get blurry. There are pros that play with relatively light, 100 sq inch racquets and there are 4.0 amateurs that play their best tennis with heavier racquets with smaller head size. This is why you need to find the racquet that works for your game. We will break down the process more carefully in upcoming posts, so stay tuned.
Finding the Perfect racquet – Next Steps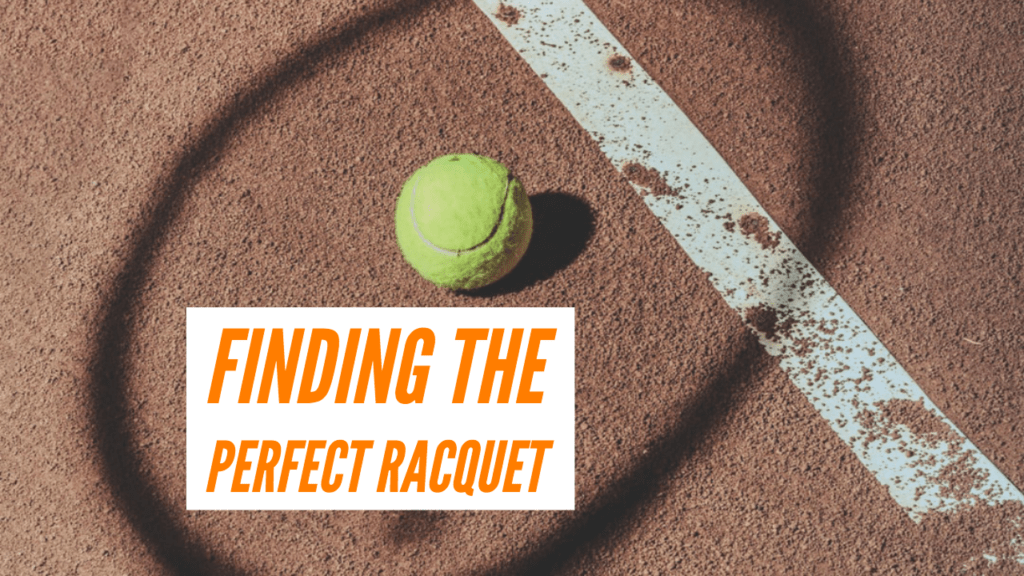 This is an introduction to the deep topic of "How to Choose a Tennis Racquet" so there is more to come. I break it down into more detail on the Patreon page. There will also be a video series published there so I really recommend and appreciate it if you become a patron of Tennisnerd. A subscription costs less than a cup of coffee! ($2 a month on the lowest tier) and you can message me directly with questions.
I am curious to hear where you are in the process of finding the perfect racquet for your game. Are you happy with your current setup or are you still looking? Maybe a small tweak to your existing racquet or string could be the solution to setup you can happily use for years? Please comment on your experience below.