I recently talked to a legend in racquet customization. He worked with Agassi for a long time and changed Novak's racquet into what it is today. Here is my interview with Roman Prokes.
You are one of the true legends of racquet customization. Do you ever get bored with your job?
No, I don't even consider it a job. It's a passion to be on the court with players. I love what I do and never really take vacations. Working in tennis is a bit like a semi-vacation anyway.
How has your work been during Covid?
It's been a hectic summer despite Covid. Not many run-ins to the shop, but quite a lot of mail-in racquets. So it's been very busy.
Now I go to Orlando, Florida, and our shop/office there for the off-season. It's a bit more relaxed there. We have a contract with the USTA and work together with players at a 100-court facility with a player development center.
So it will be a busy time, but I love it. Players and the USTA seem to enjoy it too!
You have worked with legends like Agassi and Novak, to name only two. Can you describe a bit about the consultation process?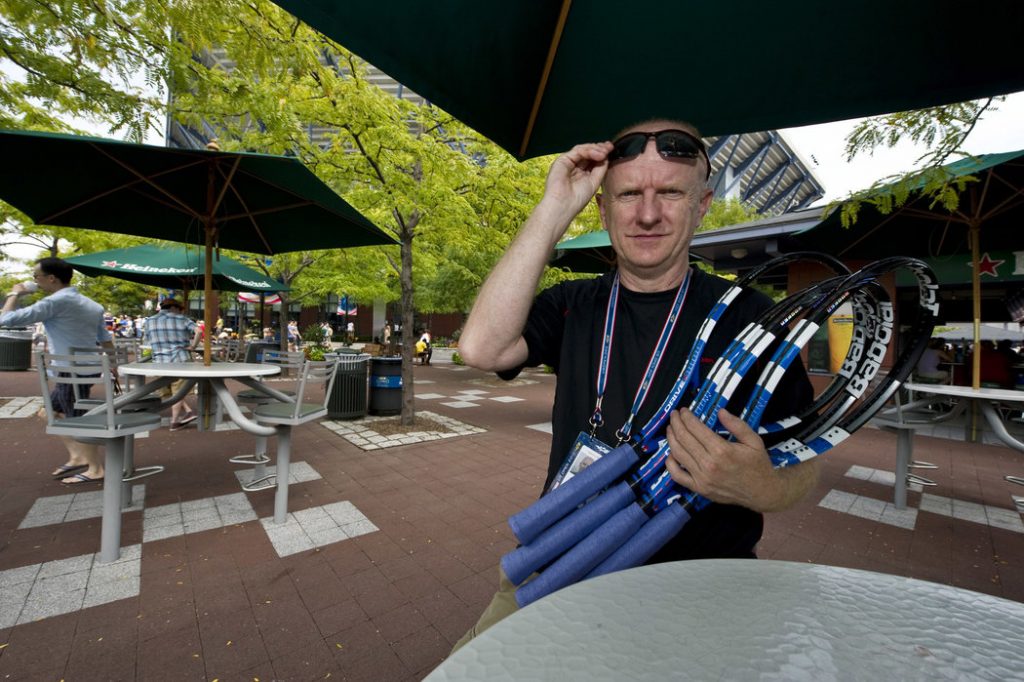 We work with the player and his or her team to find solutions to one or two problems. It could be anything. One example is Tiafoe, who had an issue with his Yonex racquet. The grip was slipping from his hand. So we usually do some testing with different prototypes. In this case, we did a tweak to make the grip more rectangular to better suit his style.
Sometimes the solution takes a bit longer. I am not a magician, but after listening and working with many players over the years, you learn a lot.
For example, a player can say, "the racquet is too heavy," where the truth might be that the grip is too big. So you develop a sense of it.
Some players are particular, and some are not. I usually approach it like a team. I go to the coach and say: "this is what I'm seeing; what are you seeing?" Then: "Can I suggest something?" And together we find the solution.
I have tried several versions of Novak's racquets and tried both the 18×20 head and the 18×19 that you tweaked. For me, it was clear that some magic had taken place. How was it to work with Novak, and how did it start?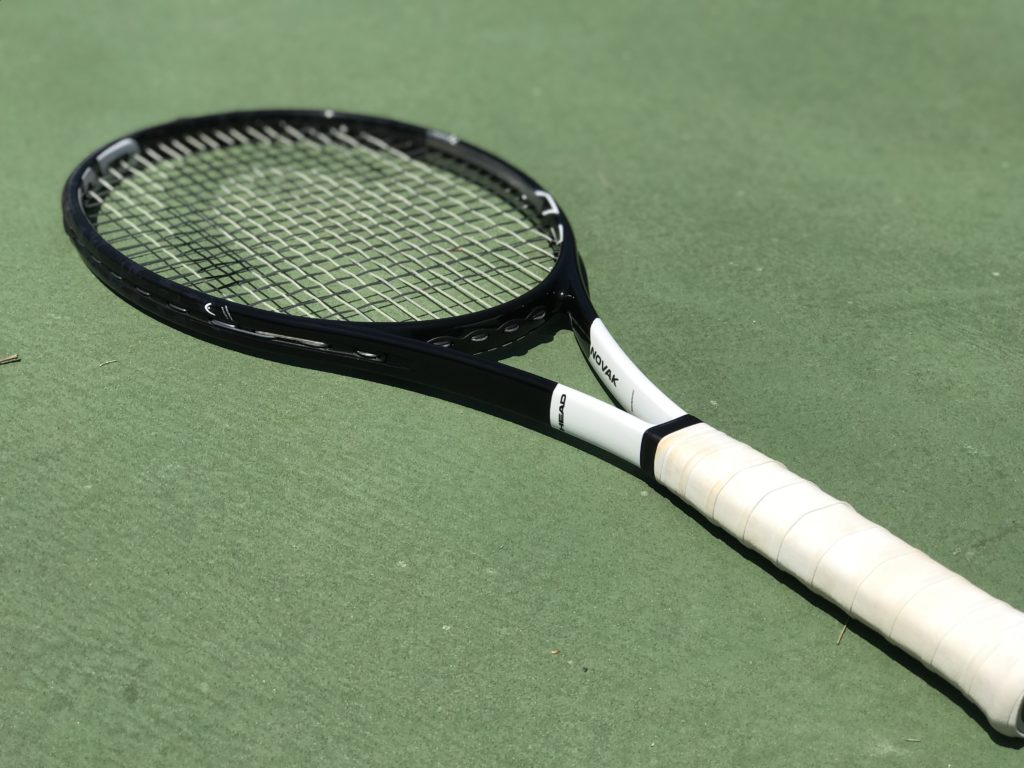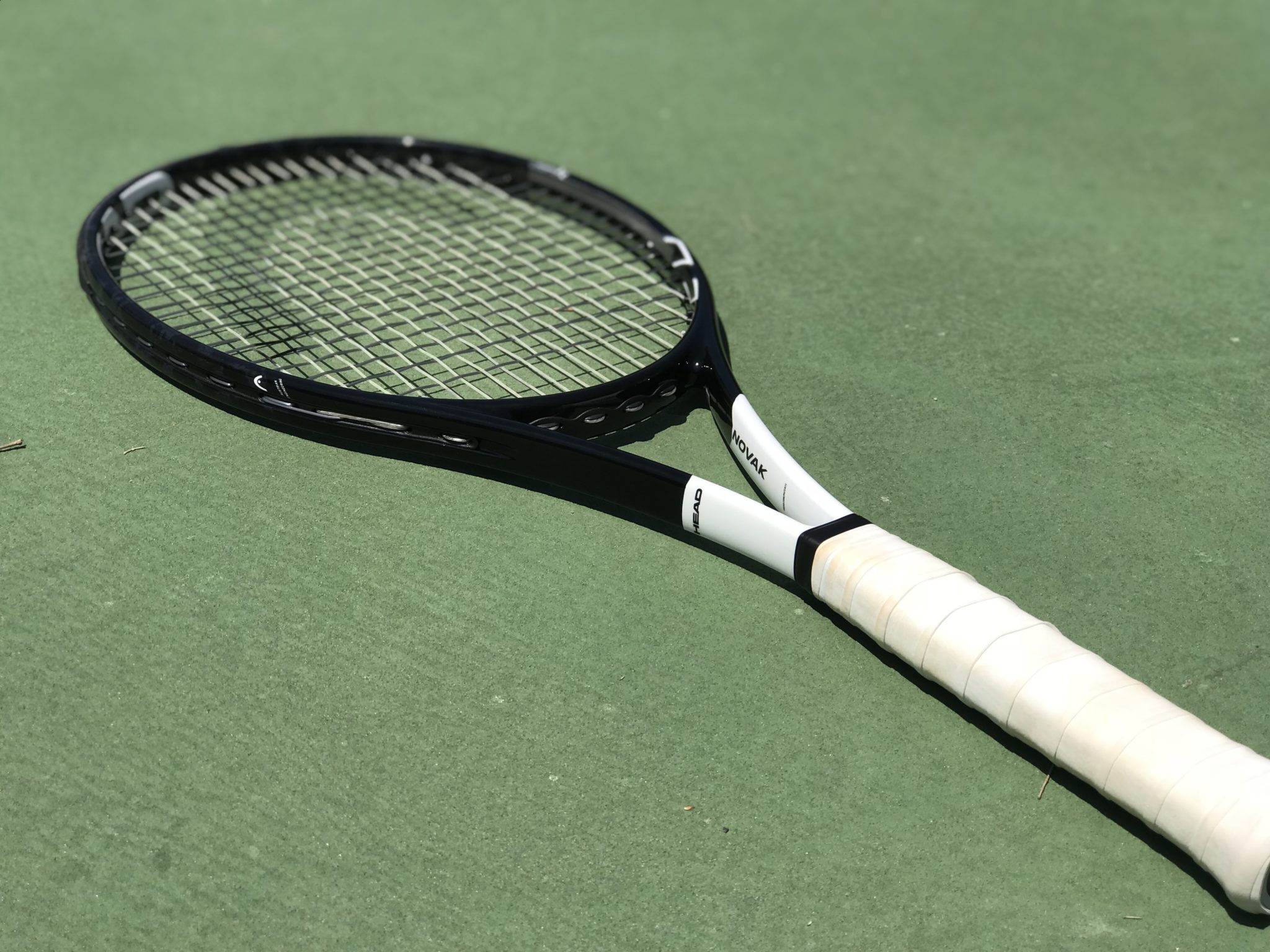 Well, I worked for Andre his whole career, and I had, of course, met Novak before and had known him since he was 17. When Andre started working with Novak, he thought of tweaking his racquet and called me up.
I already had an opinion when he called me. I simply can't watch tennis without analyzing it and had noticed a few things. And it's evident that the game is evolving, and the players need to change with it.
It was a combined effort with Andre, and when you work with him, you need to explain everything – every little detail, why you suggest this and that.
Of course, I also worked together with HEAD since they made the racquets, and some ideas required significant changes.
But the changes can't be too big – a player like Novak can't go from 18×20 to 16×19 because the balls will fly.
When Andre wanted a change in his game, he always liked talking in percentages. He said he wanted a 6% difference, but only 6% because he can't change his game to the racquet.
So what did you see in Novak's game, and how could the racquet affect it?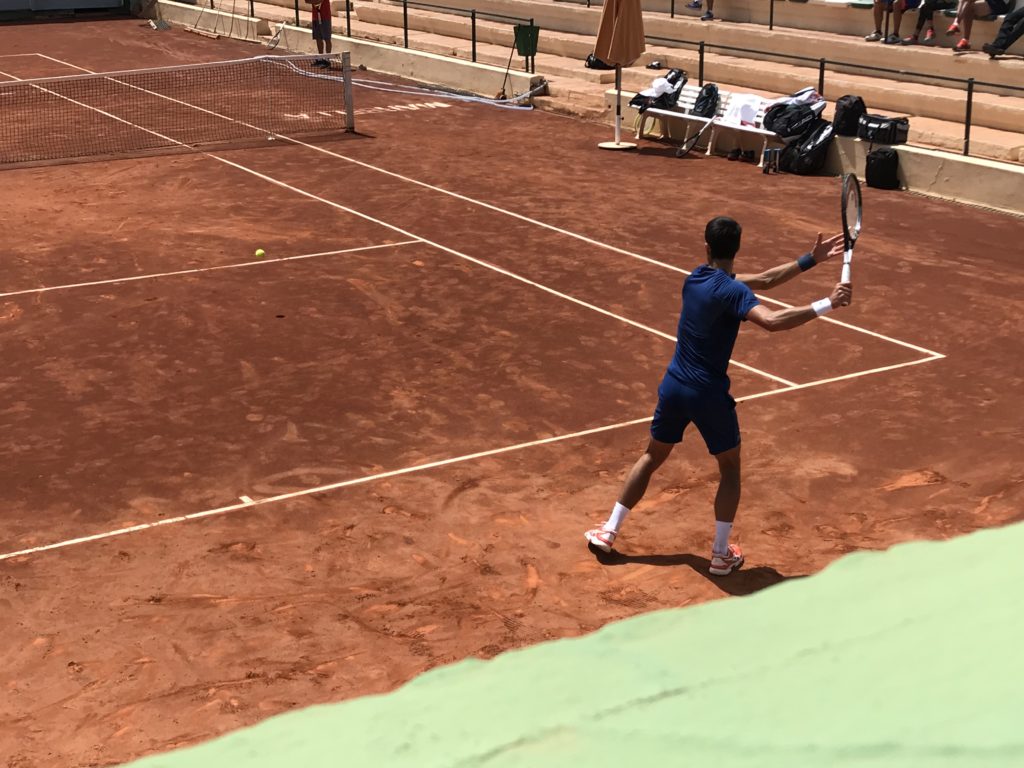 I saw something lacking when Novak played Nadal, for example, and getting heavy topspin on his forehand. He couldn't get around the ball and hit it crosscourt efficiently. It was too heavy. The game had outgrown his racquet.
So we did three series of eight racquet samples for Novak.
Andre called me during their training block in Monte Carlo. I would normally have been there but had commitments in Orlando.
Andre wanted to know which batch of racquets to start with. It makes a difference. If you start at the wrong end, the player might get bored with the process with so many racquets to test.
Of course, all the racquets were numbered, and if I were a betting man (I'm not), I would have placed my money on racquet number 12.
And after eliminating the first batch of racquets (and a couple more), Novak said, "I'm done." He didn't need to try any more racquets and had found the perfect one. Which number had he chosen? 12.
The racquet had a little more open pattern for easier access to spin: 18×19. The racquet was eight grams lighter, so he gets it around easier, for example, when getting heavy topspin shots when stretched on his forehand. It was also slightly extended for a bit more power and stability, but just by 1/16 of an inch! To go from 27 to 27.5 inches is usually too much of a change. You need to do it in increments because each millimeter makes a difference.
Andre's current racquet is 27.25 inches. He had always wanted to play a slightly longer racquet, but his style wouldn't allow it. But now, when he is not moving as well and needs a bit of extra reach, he really enjoys it And he can choke up a bit on the grip and hit it anywhere.
You have worked with plenty of other players with extended racquets, right?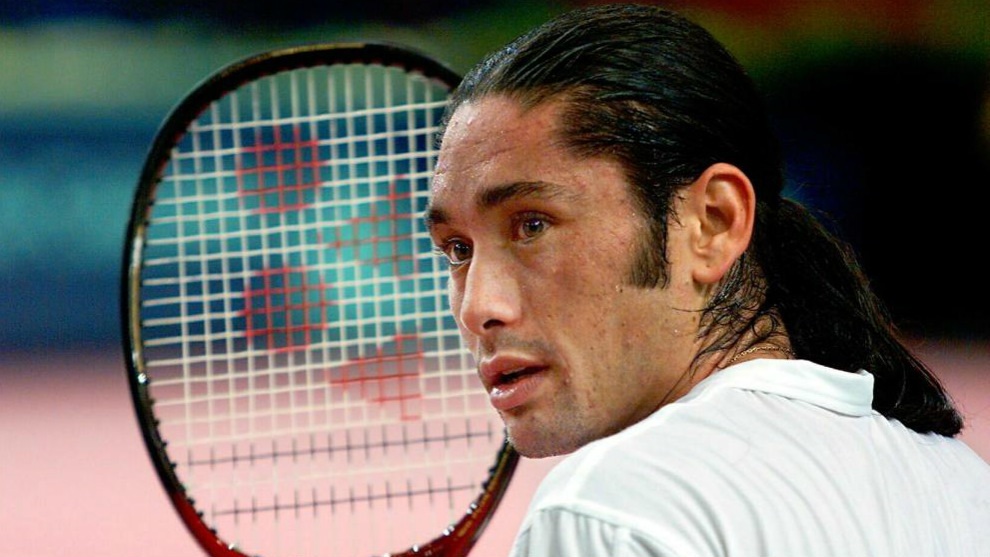 Yes, players like Rios, Bjorkman, and Chang all used racquets up to 28 inches long. For a while, XL racquets were popular, but I think the weight, in the end, made them too difficult to play, and they faded a bit from popularity. For example, if you take Rios racquet, it was extremely heavy and put a lot of strain on his forearm.
But with today's technologies, you can make them lighter and longer. I am experimenting with this now that I help Solinco develop new racquets.
One extra-length player who had some success recently is Diego Schwartzman, but longer racquets are not only for shorter players.
No, you have players such as John Isner and Sam Querrey where the extended racquet makes sense as it is more proportional to their bodies.
And you have examples like Bartoli or Seles, who used extended length to accommodate that they played double-handed on both wings.
Experimentation is always a good idea.
Do you play a lot of tennis these days?
Not much. After all these years, I know what I need to know after a short time of testing. I also have a strong group of players who help me test racquets.
How do you stay in touch with current trends in the racquet market?
I have the retail shop In Manhattan, so we do get the retail racquets and I stay on top of what's going on in the market. After all, 95% of my business is non-pro players.
We do plenty of customization for non-pros, like extending racquets, changing the grip shape, adding weight, and so on.
What is a common mistake you see among club players?
The most common is that people buy a racquet that is too light. Then their coach or tennis partner tells them, "your racquet is too light."
So then they add lots of lead tape to the racquet. And they tend to overdo it. Sometimes you see 20-30 grams added when 5 grams can make a huge difference.
What you get are heavy and head-heavy racquets, which will be challenging to use. You'd rather want the racquet to be heavy and head-light.
Before I sell players a new racquet in my shop, I go against my own business and say: let's first tweak the one you had. Because the strings can make a huge difference or just an addition of a few grams can be a game-changer for many players. The critical question is what they want to achieve.
I got an interesting question from a reader before the interview and would love to hear your take on it. He wrote: "If one setup works well for weaker or equal-level players, but feels a bit too light/unstable against higher level players. What do you do?
I think a minor tweak works both ways. You don't want to make it too heavy because then your swings and confidence might slow down against weaker players, but you need some more weight behind against better players. 2-3 grams in the hoop and counterbalance on the handle can make a difference.
This can also be the remedy against players who complain that the racquet twists in their hands. 2-3 grams at 3 and 9 on the racquet head and counterbalance in the handle. The racquet won't feel that much heavier, but the extra weight will help.
I am also keen to hear your thoughts on a question that I have been thinking about recently. With his hip being an issue for years and his body not getting younger or faster, no matter how hard he trains, would it make sense for Andy Murray to tweak his racquet?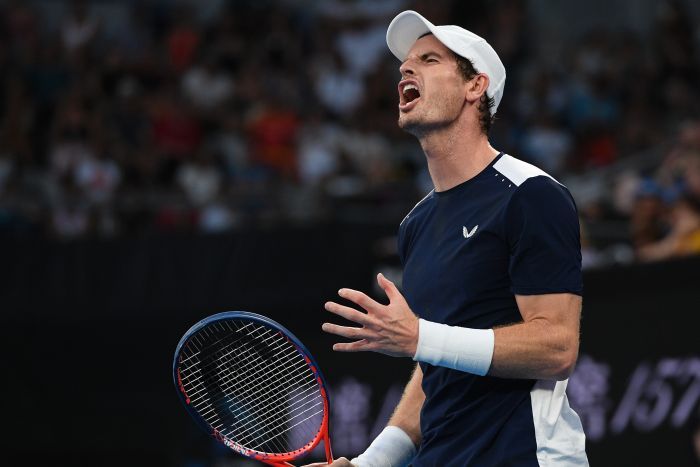 No doubt in my mind. I think adjusting to the current game is the way to go. If I worked with Andy – a small change could make a difference – similar to what we did with Djokovic. Just a little bit more – 6-7% difference.
I worked with Pete Sampras for a while, and everyone was telling him to change his racquet to a larger head size (from his Pro Staff 85). Keep it in the same style and family of racquets, but get a bit more forgiveness and power.
In the end, after his career, he did.
Wall Street Journal asked me some years back if Federer could win another Grand Slam with his 90 sq inch racquet. I said no. The game had changed too much. And in the end, Federer made the switch and won more grand slams.
If you don't change, you will be left behind.
This issue is across the tennis world. From kids that are 8-10 years old to the top level. You need the body, but also the equipment. You need the racquet to help you not to use your body too much.
If you need to work too hard for your points – that's where I come in.
Do you think that people are more aware of their equipment today?
Yes, with the tech world expanding in every area, players pay more attention to small details today. The margins are smaller, and you need what edge you can find.
You sell some products at RPNY, such as overgrips, strings, grips, and butt caps. Do you see yourself expanding your area of product development?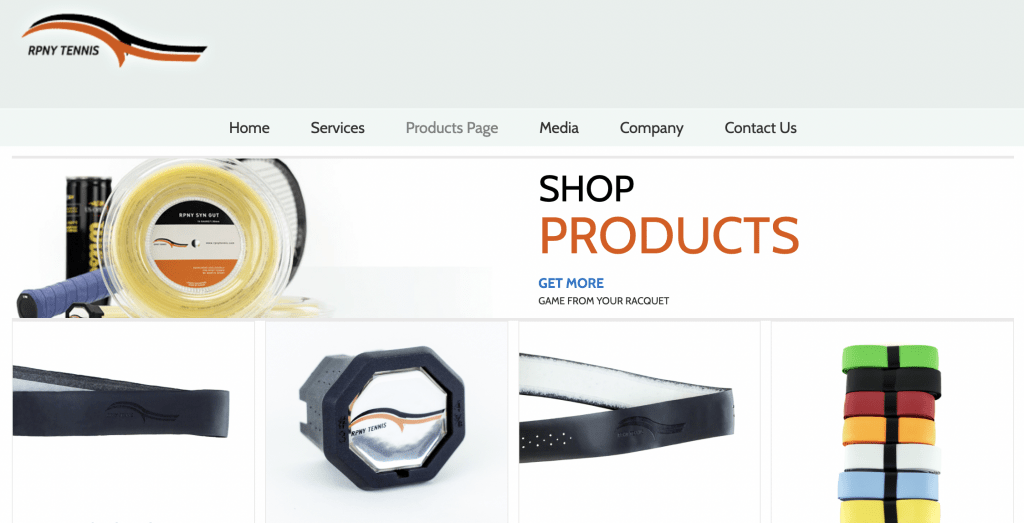 I am not a manufacturer per see. I honestly don't think my technology will be better than a big company with many people and resources behind it.
The grips and butt caps are more out of necessity. For example, I couldn't find a leather grip that would do what I wanted, like the wrapping you want for a certain player. So I went to a manufacturer and got some excellent stuff made that I can use myself.
If you go to China and pay for it, you can be quite specific and get outstanding quality.
We wanted to make an artificial leather grip that allows the player to feel the bevels without being as heavy as a traditional leather grip.
So we manufacture things when we see a need.
I made my own poly string for a specific need when there wasn't anything like it on the market. Nowadays, there are so many string types and brands that it doesn't stand out anymore.
I do sell products, but I am not the kind of businessman that would push hard to have our products sold from Tennis Warehouse, for example.
Do you keep up with current string trends?
The poly area changed tennis more than anything else, but they were too stiff in the beginning, and people got injured. But over the years, they have improved and become more arm-friendly with better performance. The string market is evolving.
One thing I expect to see more of is a hybrid of two poly strings. Not gut and poly, which is the traditional hybrid. Today you see players mixing polys, and the development is very interesting.
You can mix different gauges, textures, and more. I think that's the direction we are heading.
Older players like Novak, Roger, and Andy grew up playing with softer strings, and that's why the gut/poly combo feels natural to them. But most juniors grow up using polyesters because they don't break easily and cost less. As they get better and want more feel and shape, going for a gut hybrid will likely be too soft and make the ball fly.
Talking about the use of polyesters (and stiff racquets), have you seen that are issues have become more frequent with younger players?
Yes, I saw it a few years back with players using racquets like the Pure Drive strung with stiff polyesters. I believe ITF should put some restrictions on what kids use because they might get injured early by trying to maximize performance or cut string costs.
I recommend parents to go for gut or multifilament hybrids first with younger players. We try to postpone the use of poly strings for as long as we can.
There are, however, many softer polys out today that are helping the issue. Racquets have also made somewhat of a U-turn, where more racquets are better for the arm today.
Generally, for club players and younger players that want to use a poly, I would go with a softer string like Luxilon Element, Yonex Poly Tour Pro, or Solinco Hyper-G Soft.
Have you also noticed a trend of thinner gauges?
Yes, that is becoming more and more popular. The thinner polys are still pretty durable, and you can always mix them with something. In a full bed, you can maybe put it in a racquet for a flat-hitting player, but heavy topspin players might break them too quickly.
It's Thanksgiving, and I have already taken up too much of your time. How will you celebrate?
We will just stay at home and eat a nice meal with the family. I have two daughters at home, and I can hear them preparing downstairs.
They are not tennis players, though, but squash players. One was #1 in the country in the U17 age group, so they are not converting to tennis yet 🙂
Thanks, Roman, really appreciate your time and listening to your experience and expertise
Thanks, Jonas. Anytime!
Image sources and further reading:
The US Open Interview with Roman Prokes
Article from Style of Sport
Craig Shapiro Podcast with Roman Prokes