I've sold almost all my racquets and kept "only" five of them to focus more on my game. It's simply too difficult to keep switching racquets and still play consistently. So, I've decided to have two different racquet setups, just in case the switching bug hits me again.
My main racquet will be the Head TGK 231.3 (Youtek Radical MP paint job and IG Radical MP paint job). I managed to get two that have belonged to Marin Cilic and they fit me almost perfectly. With the 16×19 string pattern you get a little more spin than the 18×20 and the Radical frames are inherently powerful. Something that I'm slowly getting used to, having always been a control frame guy.
Here are a few pics of one of the TGK 231.3.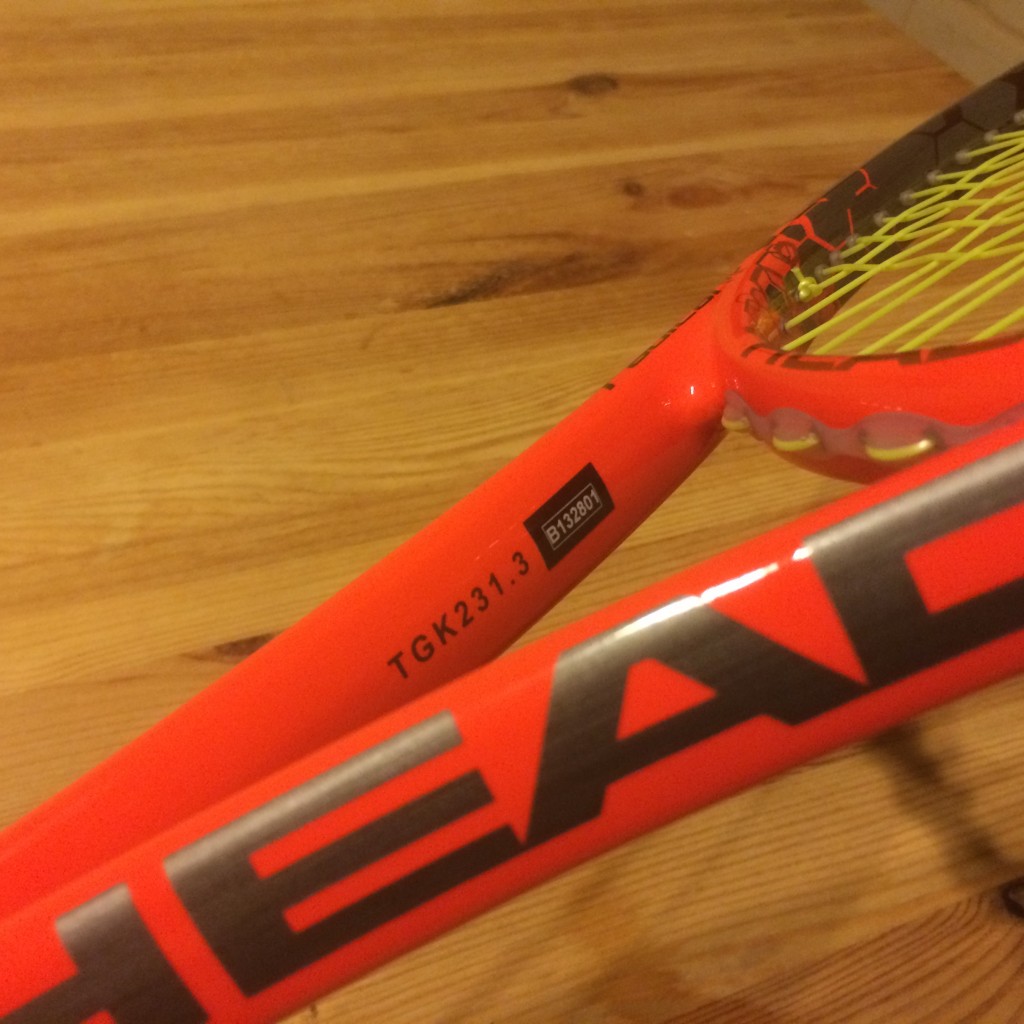 Mold code TGK 231.3 (Microgel Radical MP with 16×19 string pattern) and player sticker B132801 in the pic.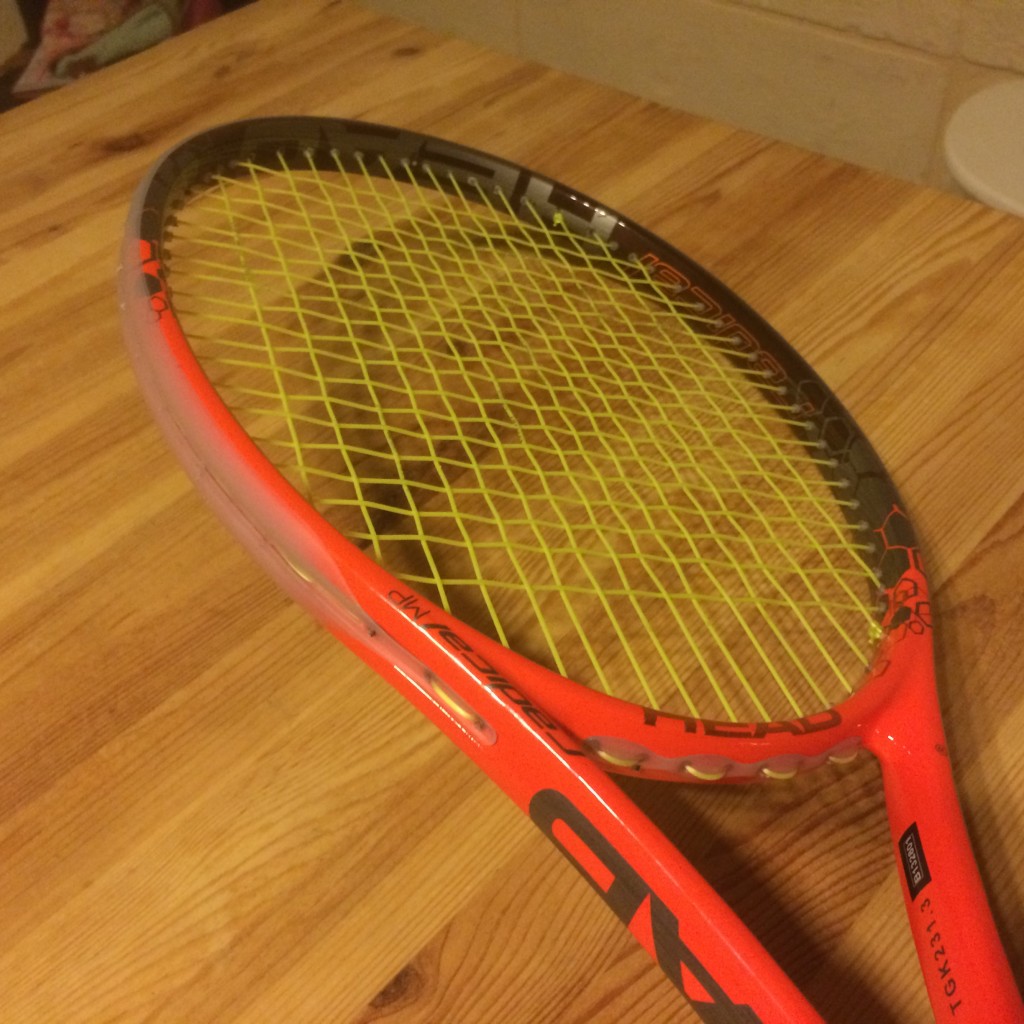 Great sticks. At the moment they are around 355 grams with silicone and lead in the handle, some lead at 12 o' clock and a little bit at 3 and 9. Will need to play around some to find the perfect setup but liking this so far. The adjustment I'm considering is going down in weight, because for long sessions the arm might get a little tired.
My second stick of choice is the well-known and now over 20 years old, Head Pro Tour 630, made famous by Thomas Muster, but used by lots of tour players today in different paint jobs. The lighter hairpin version of today is called PT57A and Gilles Simon and Andy Murray are among the top pros using it with their own modifications (amount of lead, silicone, stiffness rating etc). But through a racquet nerd friend of mine, I got a pair of Tommy Haas' old sticks from 1996. Here are some pics of this beautiful racquet.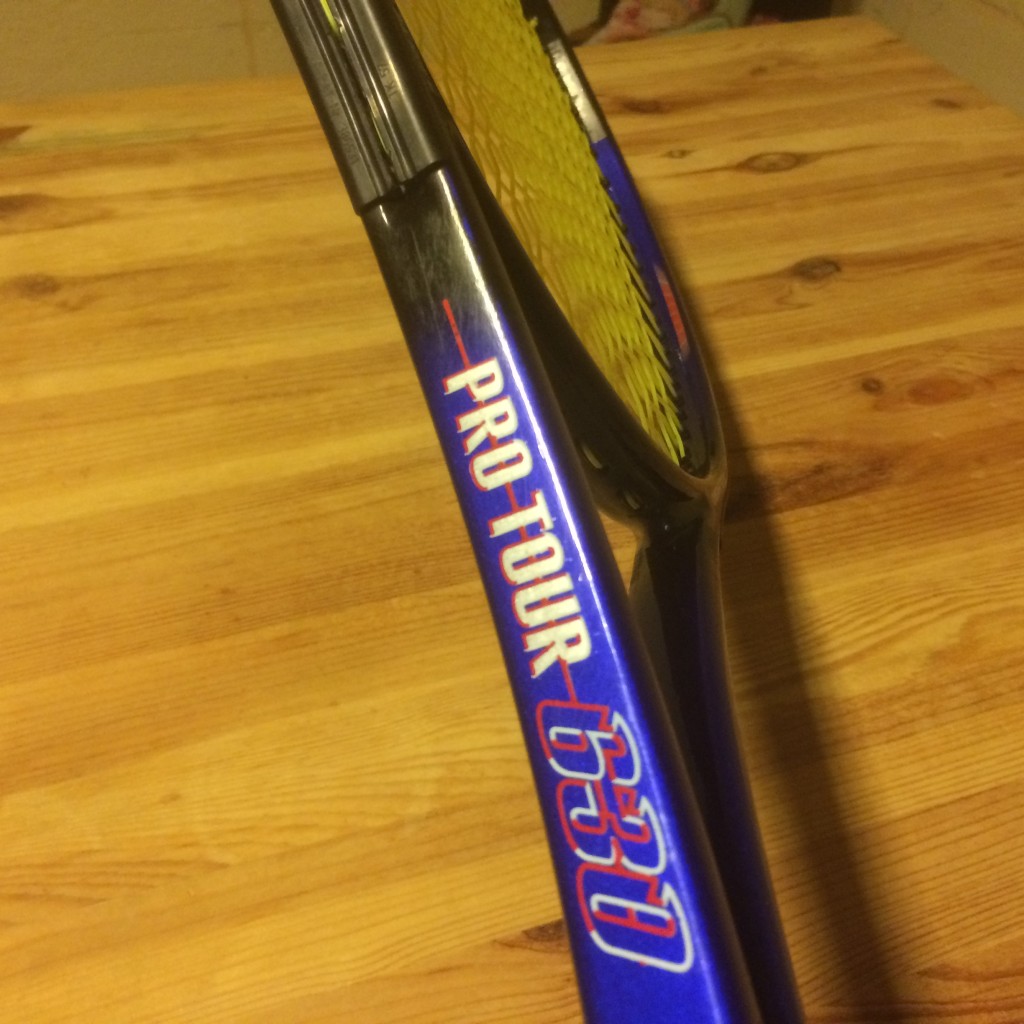 They could make beautiful racquets 20 years ago!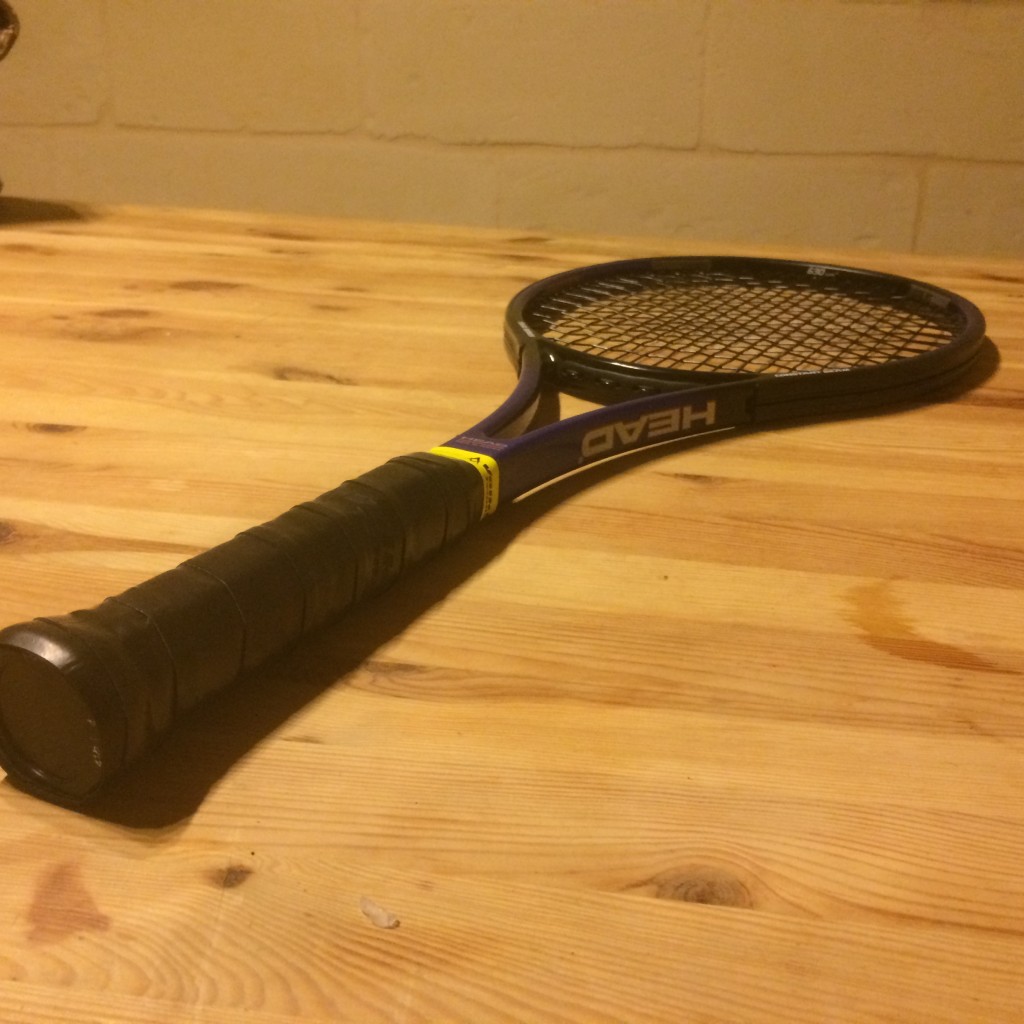 For many racquet nerds and collectors, it's important that the old school Head racquets are "Made in Austria". Not sure how much this plays in or if the quality is better on a racquet from Austria than one from China or the Czech Republic. But that seems to be what most people want anyway. In general, I prefer the rule of thumb that you should play with what you like and play best with, even if it's manufactured on the moon.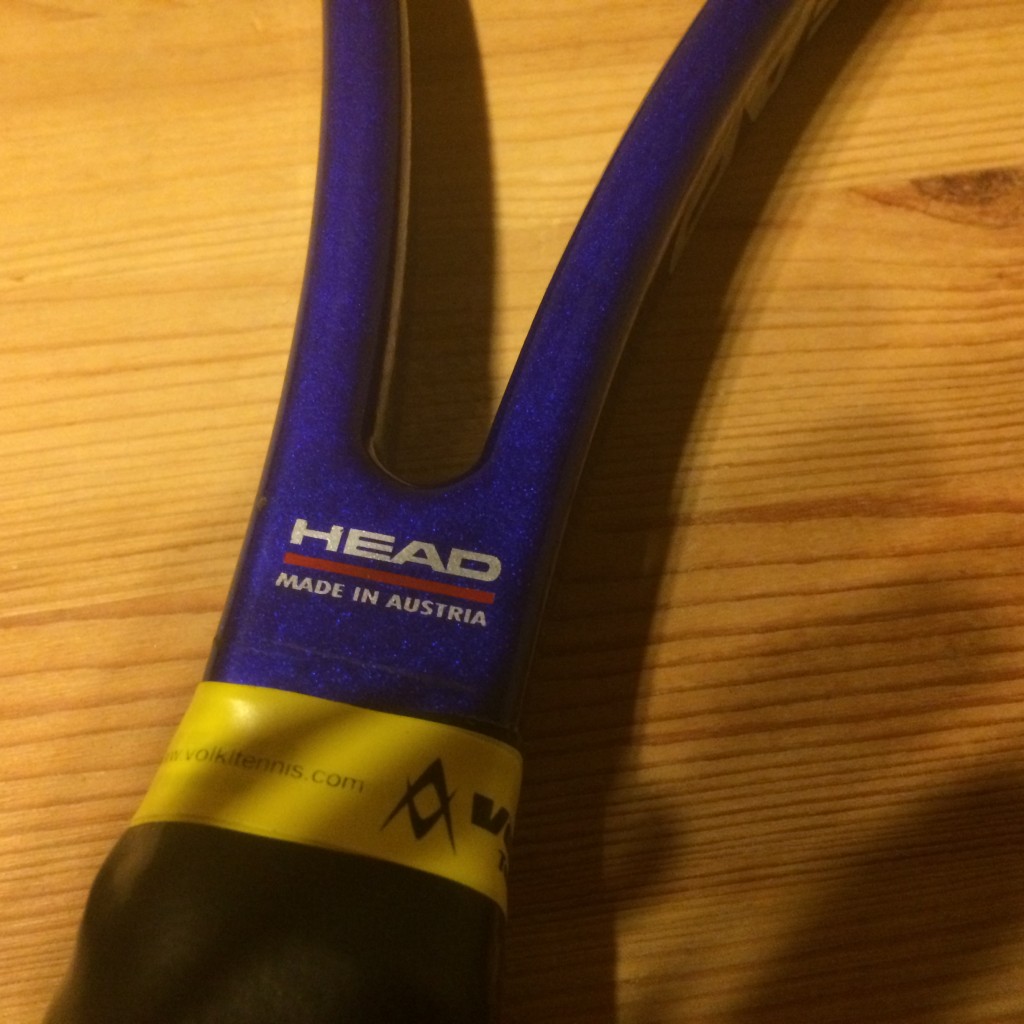 In the picture below you have Tommy Haas' initials. Racquet number 5 in his batch. I have nr 4 and 5.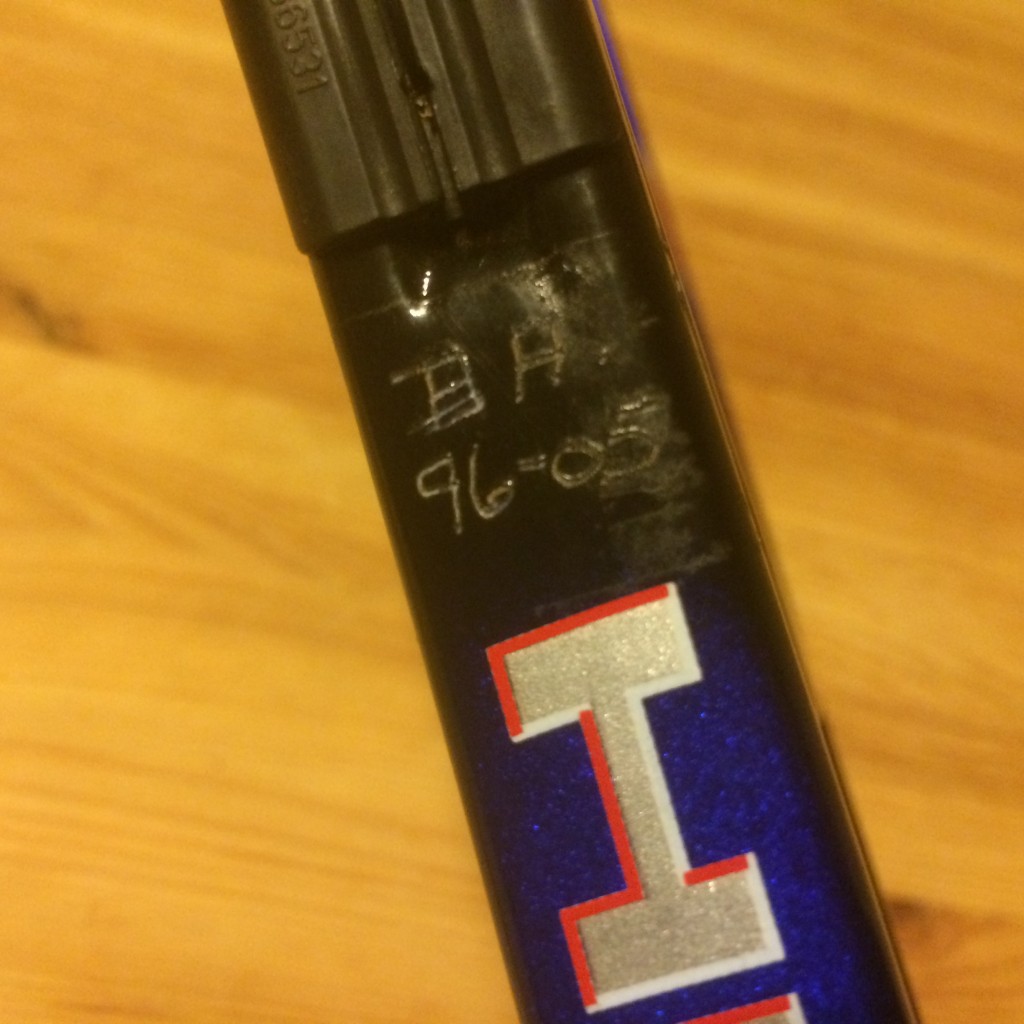 So below is the pile I'm bringing to the courts. Strung mostly with Völkl Cyclone, although I also have one strung with One String Carbon NRG, which is an excellent string.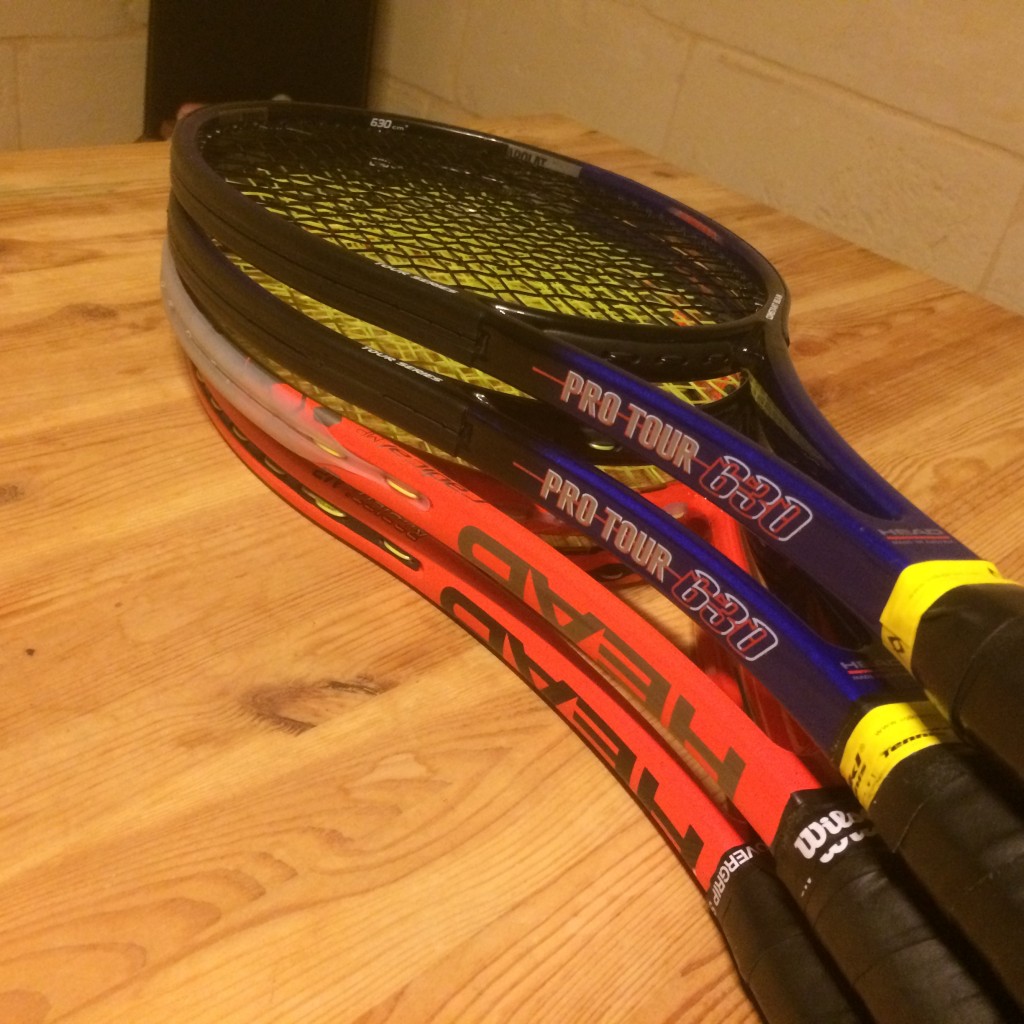 PS. Following the retro trend my "for-loan" racquet is a Wilson Pro Staff 6.1 Classic. Another awesome oldie-but-goldie racquet! A bit beat-up but plays great. DS.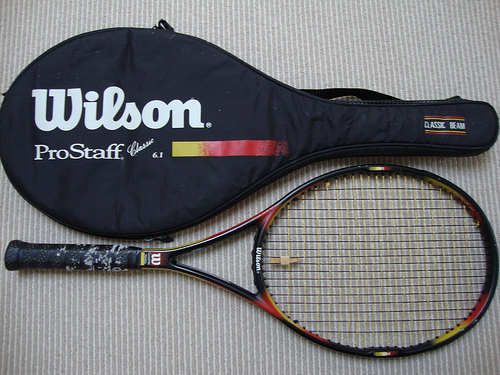 (Not mine in the pic – great looking paint job by the way).