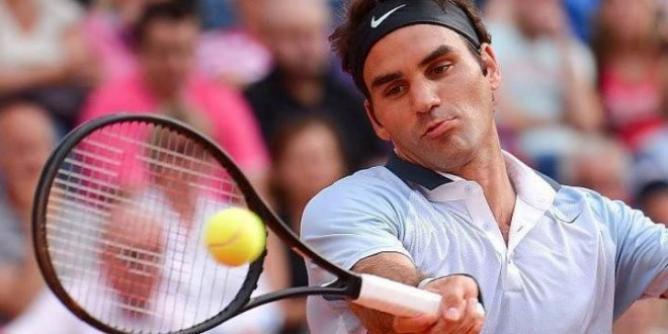 Joey Hanf of the excellent blog Tennisnerds (not affiliated with this one! :)) wrote a good post about the first day at Roland Garros where he, among other things, said he was baffled that Wilson hasn't come up with a paint job for Federer's new racquet yet.
I have wondered the same for quite some time. Maybe they haven't come up with the design or maybe his racket is so similar to the Blade 98 or they can't come up with a name yet, but they must be losing hundreds of thousands of dollars for every month Federer is playing with an unknown racquet.
Like Hanf writes in his post, the Wilson Pro Staff 90 would probably have been a very rare occurrence on the courts if it wasn't for Federer using it (or a paintjobbed/customized version of it). It's a hard racquet to handle which I can testify to myself, a lover of mid-sized racquets and an advanced player myself. Despite its wonderful feel, I had to give it up. Too many shanks and I'm not talking about lamb shanks here.
And I think Federer would agree, that head size is difficult for the kind of racquet head speed we need to hit with in the modern game. Still, he won 17 slams with that racquet…
So why, Wilson, are you waiting on this new bestseller of tennis frames? Will you go black like the blades or white and red like the Pro Staff lines? We're all dying to see and obviously test this new offering.