Gael Monfils has always been entertaining to watch, but his results are up and down. But what is Monfils racquet?
Monfils can play both aggressively and defensively, he can play strategic mastermind tennis and also act (mentally) as he has never played a tour match before. In 2019 he seemed to get it together and is now ranked 9 in the world. He has also started 2020 in style by winning an ATP 250 title in Montpellier. But what is Gael Monfils tennis racquet?
Monfils was a HEAD Prestige user back in his younger years, moved to a Prince Rebel 95 and in 2013 he switched to Wilson and the H19 pro stock.  This is very similar to Head's illustrious PT57A that is based on the Head Pro Tour 630 (labeled by many as the most versatile and feel-friendly racquet of all time). The H19 does, like the Head PT57A, offer a thin and flexible beam. It is not a racquet that will give you great power or a large sweet spot, but when you hit that sweet spot it is a feeling like nothing else.
Monfils Racquet Specs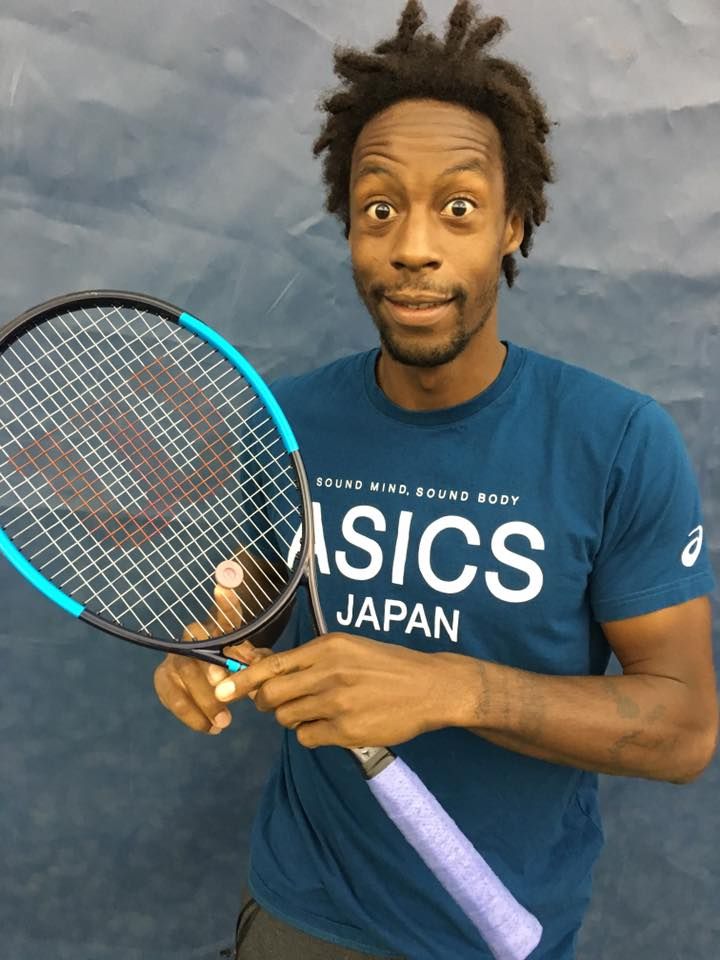 Gale Monfils endorses the Wilson Ultra Tour, which is a similar mold to the H19. So you can get close to Monfils racquet if you customize an Ultra Tour to the following specs:
Gael Monfils racquet specs according to Pro Stock Tennis:
Head size: 98 sq. in. / 630 sq. cm.
Length:27 in. / 68.6 cm.
Strung weight:12.7 oz. / 361 gr
Strung balance: 300 mm
Stiffness: 58
Grip size: L5 (4 5/8)
Grip type: Wilson Leather + Tourna Overgrip
String pattern:18 Mains / 20 Crosses
Silicone:No (foam-filled)
Lead: No (at least not visible)
Pro stock code: Wilson H19
Pro stock code printed in throat: No
Pro player name printed in throat: Yes
Sticker player code in throat: No
String: Luxilon Alu Power
The below pics are of an older paint job of Monfils H19 racquet. The Blade 98 BLX that is currently sold from prostocktennis.com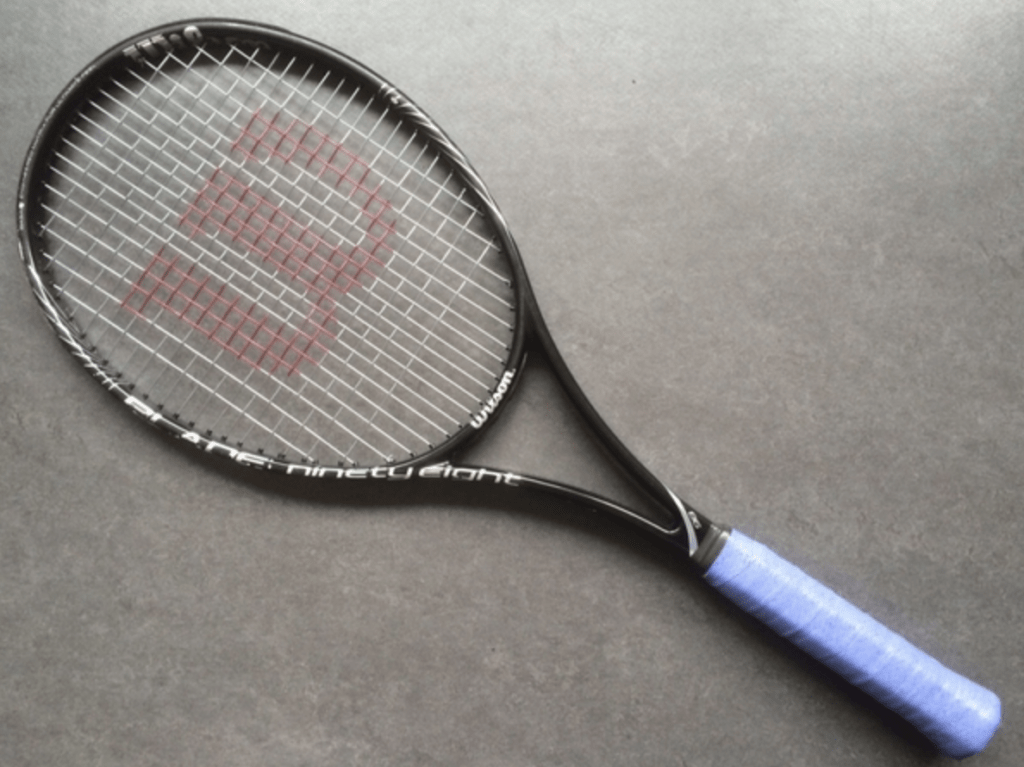 ***
Do you like Tennisnerd? Don't miss a word or video by stalking us on social media. Every like and follow is appreciated!

YouTube
Instagram
Twitter
Facebook Page
Amazon Influencer
Racquet buying guides
Here is a great racquet buying guide to get you started.
What tennis racquet should I buy?
Top tennis racquets to buy right now
The Gear of the Year 2017
The Gear of the Year 2016
Tennis racquets for juniors
Tennis racquets for kids
Popular posts
What the ATP pros play
Questions about pro stock tennis racquets
Is a pro stock racquet better than a retail one?
Do professional players change racquets?
Racquet Commitment Issues