Milos Raonic is the poster boy for the new Wilson Blade series which include the brand new technology called Countervail. Countervail makes the racquet play softer than it is, which means you can add power without hurting your arm. Tennis Warehouse reviewers talk about a lack of feedback in the new Blade line, but that they still play great.
I played for a decent period (for any serious racquetholic) with the previous (green/black) Blade 98 18×20
and I really appreciated that it had a nice blend of power, control and feel. That racquet was for instance and instant hit with juniors all over the world and together with the Babolat Aero Pro Drive
I'm sure it's the most popular racquet among junior players, simply because it does everything pretty well. The obvious question is then: why do we need another iteration of this racquet? Well, Wilson, like any other racquet company, wants to sell racquet and the best way to do that is to launch a new edition with some fancy technology that "improves" the racquet's power and playability. This time it's called Countervail.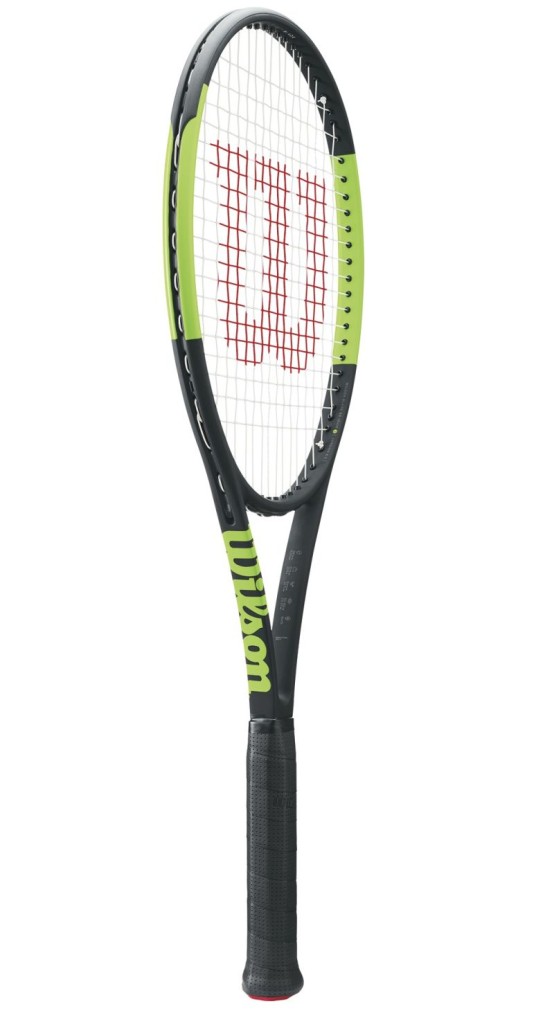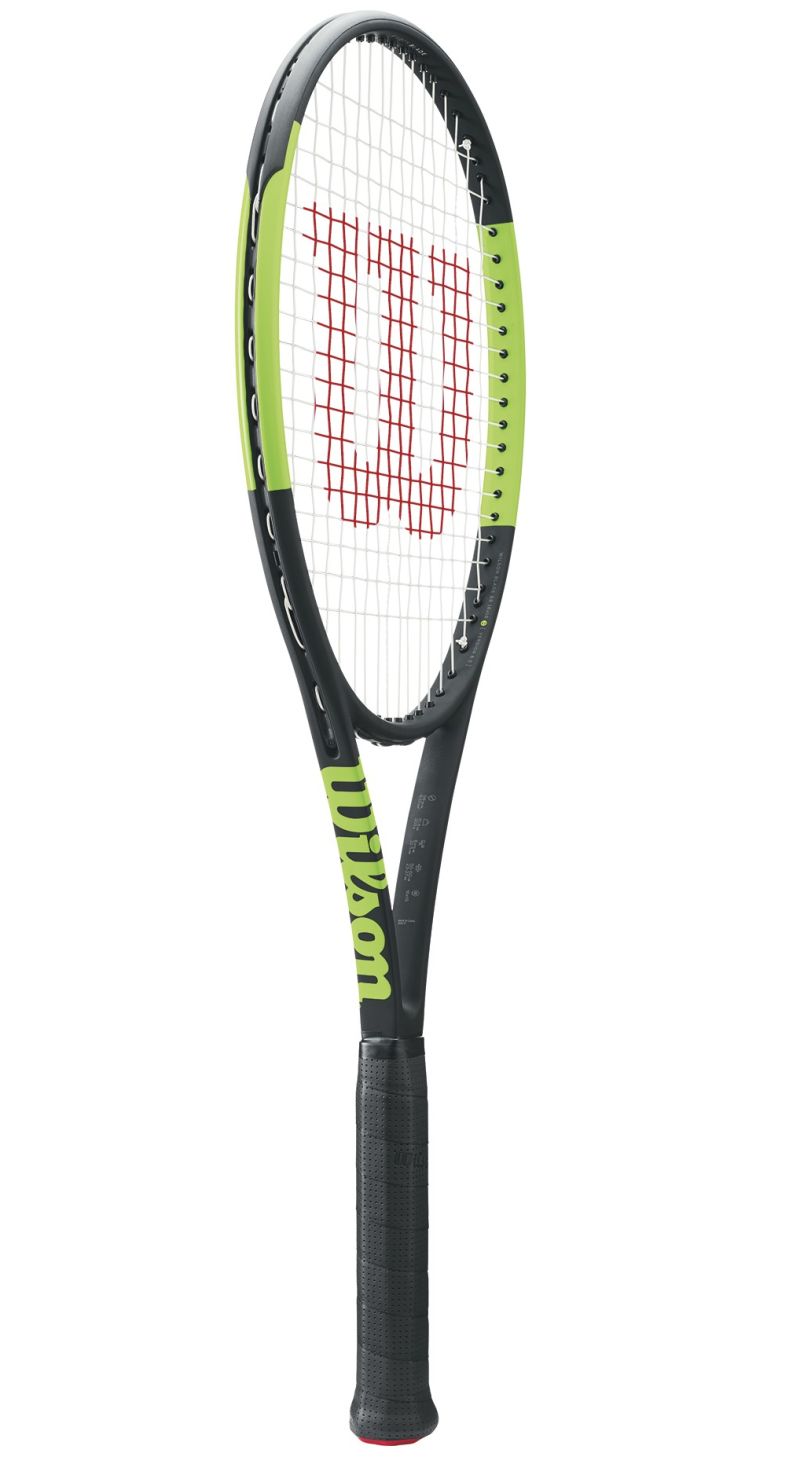 As you more loyal reader of this blog already knows, very few professional tennis players actually use the racquet they advertise and that's also the case with Milos Raonic. The big question among racquet nerds is whether Raonic is using the popular Wilson Pro Stock model called H22 or a pro stock version of the kBlade 98. Although it's yet to be confirmed, public opinion is leaning towards the kBlade. Obviously with lead tape. According to Wilson reps, Raonic has been using the Countervail technology in his Blades for quite some time. If that is true, it's actually the way you'd want racquet technology to work – professional players properly testing out a new technology and adopting to it, before it goes out to the market.
Raonic is using Luxilon M2 Pro
string strung really loosely at 42/44 lbs.
By the way, another player using the Wilson kBlade pro stock racquet is Belgian player David Goffin.