It seems like several players are moving from Prince to Babolat. Well, at least David Ferrer, Federico Delbonis and Albert Montanes who are all using Babolat at the start of the 2016 season. I spotted Montanes today in Morocco where he was swinging a Babolat Pure Drive instead of his trusted Prince. Is it really a Pure Drive under the paint job? Possibly, or maybe a Pure Control? Why are they changing? I assume to get more pace since the Babolat are much stiffer than the Prince racquets they've been playing with previously.
It's interesting because the racquets are pretty much polar opposites and the racquet changes are coming quite late in their careers (talking mainly about Ferrer and Montanes here, but Delbonis has also been with Prince for quite a while). The game is definitely moving towards faster racquets and more spin-oriented (shaped) strings, but it's still surprising that players are switching since a racquet change is quite a big thing for a professional tennis player. Did Federer start a movement when he moved from the control-oriented Pro Staff 90 to the powerful RF97A?
There are obviously players that switch racquets more frequently. Fernando Verdasco seems to switch as often as some people change underwear and that goes for both racquet and strings. It's obviously important to get an edge in such a competitive professional sport as tennis, but a change is also something that can throw you off your game and should be evaluated and thought-through carefully.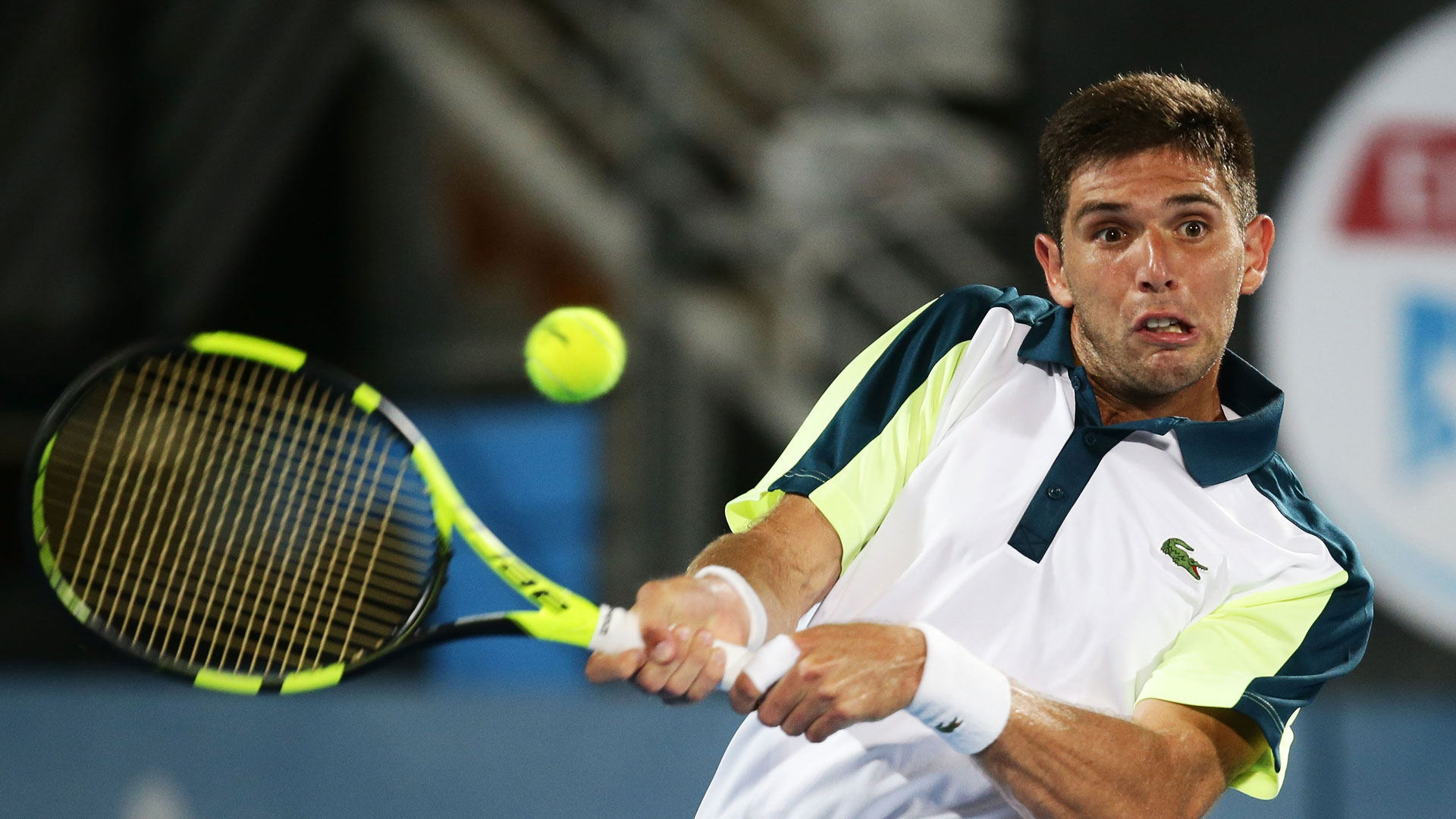 The Prince to Babolat change for clay court specialists could also revolve around corporate agreements and sponsorship contracts of course. Babolat has "aggressively" tried to get more and more sponsored players for years now and my feeling is that they're the number one brand among professionals these days.
This is how Laurence Shanet answered the question about popular tennis brands on Quora:
It's always difficult to get very accurate sales comparisons, especially across multiple world markets, etc.  There are also multiple market segments to be tracked.  For example, even though most tennis players only think of the "performance" racquet segment (the advertised models generally sold at pro shops and whose facsimiles are usually wielded by the pros), there are also many racquets sold in the mass channel (including everything from KMart to large lower end sporting goods stores to supermarkets). The mass channel models are completely separate makeups and much less expensive than the typical performance frame, and data is kept separately.  But because of the sheer numbers sold, they're also relevant to a company's bottom line.  Also, different companies have different levels of presence in different parts of the world.  For example, Yonex isn't among the top 4 or 5 brands in the US or Europe, but is one of the top 3 in many Asian markets.  Similarly, Head is much stronger in Europe than the US.

But for the sake of discussion, I'll refer to the performance category here and focus my answer on the U.S. market, which is the largest in tennis, and is thought to drive many of the others.

In the U.S., the top three brands are currently:

Babolat
Wilson
Head

Those three companies sell considerably more frames than the next tier of competitors, which includes Prince, Dunlop, and Yonex, among others. Babolat is certainly the #1 brand over the last 5+ years, with Wilson not too far behind, and Head a somewhat distant third (though Head's presence in Europe is stronger than in the US).

In 2015, the most popular frames, based on sales in the specialty channel (which includes pro shops, tennis specialty stores, etc.) are:

1.  Babolat Aero Pro Drive 2013 (MP)

2.  Babolat Pure Drive 2015 (MP)

3.  Wilson Pro Staff 97 (MP)

4.  Babolat Pure Drive GT (2012)

5.  Wilson Pro Staff RF 97 Auto (MP)

6. Head Graphene Speed Pro

Prince used to be one of the top three brands a decade or two ago, but has slowly lost market share.  The reasons for this are probably a combination of their product offerings, their marketing efforts, and the fact that they've had a slew of ownership and management changes over the intervening years.  They've had a hard time maintaining a plan and a focus on their business, and have changed course many times as the company changed hands.

It's worth noting that Prince is currently making a concerted effort at regaining their relevance.  They were taken over by an investment company in Omaha a couple of years ago, and have been trying since to revive the brand.  Efforts have included installing a brand pop-up store in midtown Manhattan for the first week of the US Open, displaying their latest frames (and a number of favorite throwbacks based on very successful past models), which contain a number of offerings for serious players. However, none of the efforts have seemed to gain them much ground.
Anyway, it would be interesting to hear from the players, if it the choice is other than financial, why they switch over to Babolat. Babolat is known for their powerful racquets (in large part due to their stiffness) and is extremely popular among amateurs who want easy access to power and large sweetspots, but the other side of the coin is that many amateurs are developing tender elbows and wrists due to the racquet stiffness (it can also be poor technique, but stiffness in either racquet or strings never helps). These issues do not plague the professionals as much due to frequent stringing and great technique and conditioning, but should be a reason to always test racquets for a few sessions before you buy them.
We can't yet know why Ferrer, Montanes and Delbonis all moved from arm-friendly and flexible Prince racquets to more powerful and stiff Babolats, but it will be interesting to see if the change will have any effect on their games during the 2016 season.