There has been a bit quiet on the ATP pro player racquet front of late, but the off-season is a period of testing new things and Novak Djokovic is trying a new blacked-out HEAD racquet.
Novak Djokovic will make a highly anticipated comeback after six months away from the ATP world tour and right now he's practicing in Monte Carlo together with his coach Andre Agassi. Pictures reveal that Djokovic is actually trying out a new racquet with a 18×19 string pattern, which makes you wonder if it is based on the new HEAD Graphene Touch Prestige Tour.
As most racquetholics know, Andre Agassi used to play with a 18×19 string pattern in his HEAD Radical Oversize
racquets and maybe he has nudged Novak to try something new?
Djokovic's lead tape placement also looks slightly different than his usual specs (read this post about Novak Djokovic's racquet) as he has placed long strips of lead at 3 and 9.
This might be nothing more than just trying out a new racquet. Last year Rafael Nadal did the same with the HEAD MxG mold and he ended up sticking to his old racquet – the Babolat Aero Pro Drive Original (read more about Rafael Nadal's racquet here).
If Djokovic will stick to his new racquet is hard to say, but I would doubt it. If it is a HEAD Graphene Touch Prestige Tour
he's trying, maybe it's an attempt to get him to play with a commercial racquet model that you can buy in the store instead of his rare pro stock mold PT131B.
What I'm personally most curious about is too see what kind of mindset Djokovic will come back to the tour with. Will he be as hungry as Nadal and Federer were when they came back in 2017 to split the grand slams or will it take longer for him to get back into the groove? Would be interesting to hear what you think in the comments below. The same question of course goes for Andy Murray as well…
Here are some more pics of Djokovic's training session with Agassi in Monte Carlo taken by Craig O' Shannessy from Braingametennis.com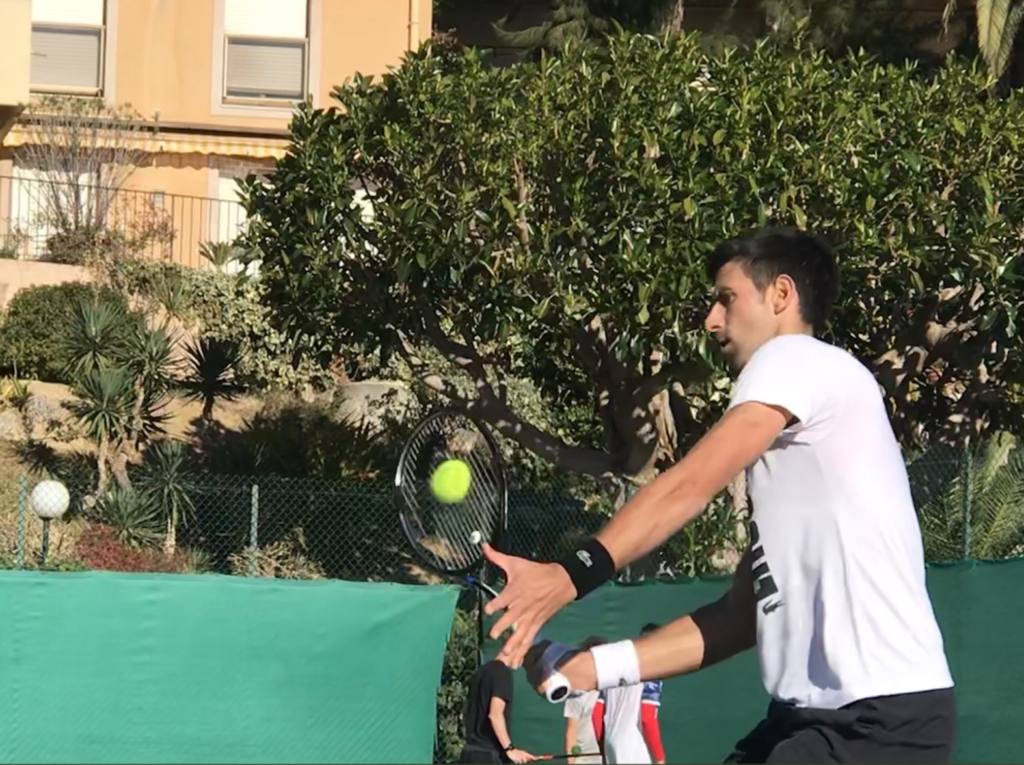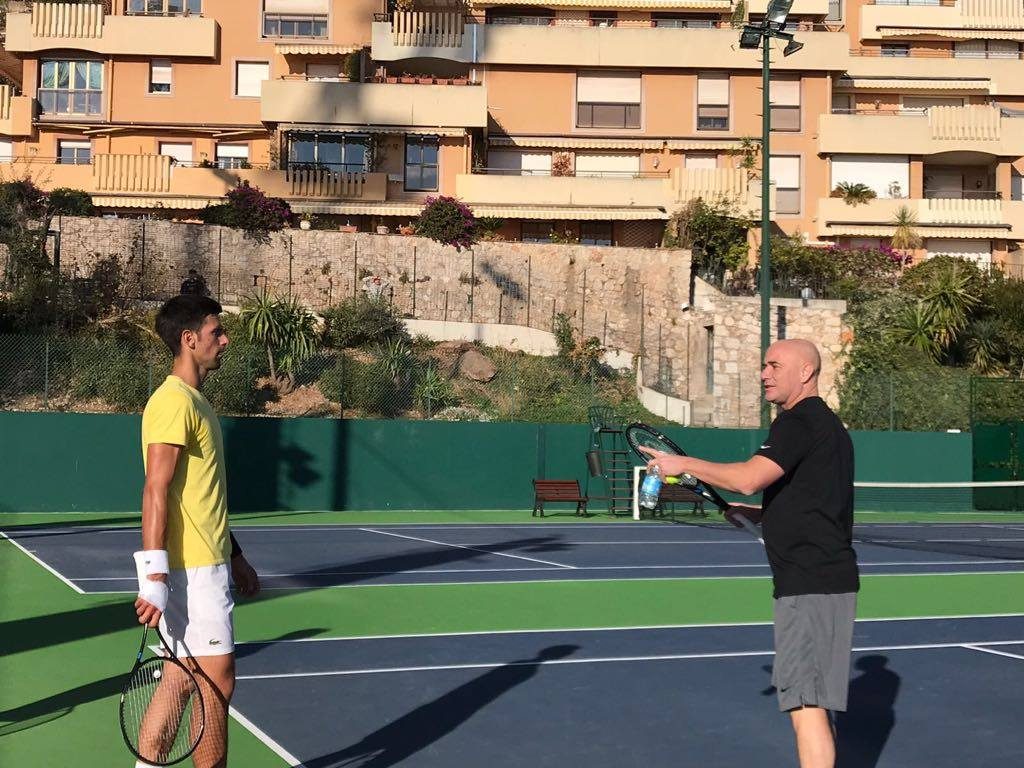 What do you think of Djokovic experimenting with a new racquet and do you think he will make a great comeback to the tour? Please comment below.
***
Do you like Tennisnerd? Don't miss a word or video by stalking us on social media. Every like and follow is appreciated!

YouTube
Instagram
Twitter
Facebook Page
Amazon Influencer
Buy tennis gear
EU
Racquet Depot
Pro Direct Tennis

USA
Tennis Express
Do It Tennis
Amazon.com
Racquet buying guides
Here is a great racquet buying guide to get you started.
What tennis racquet should I buy?
Top tennis racquets to buy right now
The Gear of the Year 2017
The Gear of the Year 2016
Tennis racquets for juniors
Tennis racquets for kids
Popular posts
What the ATP pros play
Questions about pro stock tennis racquets
Is a pro stock racquet better than a retail one?
Do professional players change racquets?
Racquet Commitment Issues