Pablo Andujar is in the form of his life, first beating Roger Federer and now Dominic Thiem. But what is Andujar's tennis racquet?
Pablo Andujar's tennis racquet is an older Prince racquet called the Prince O3 Tour, but it is painted as the latest Prince Phantom Pro 100 O-port version. It has the famous Prince O-ports (that Prince brought back for their Beast Textreme series) and is the more flexible pro stock version of the racquet with the pro stock code TX141P-TK4C (27.5 is the length). The racquet pictures in this post come from TW forum poster "Heavyhitter".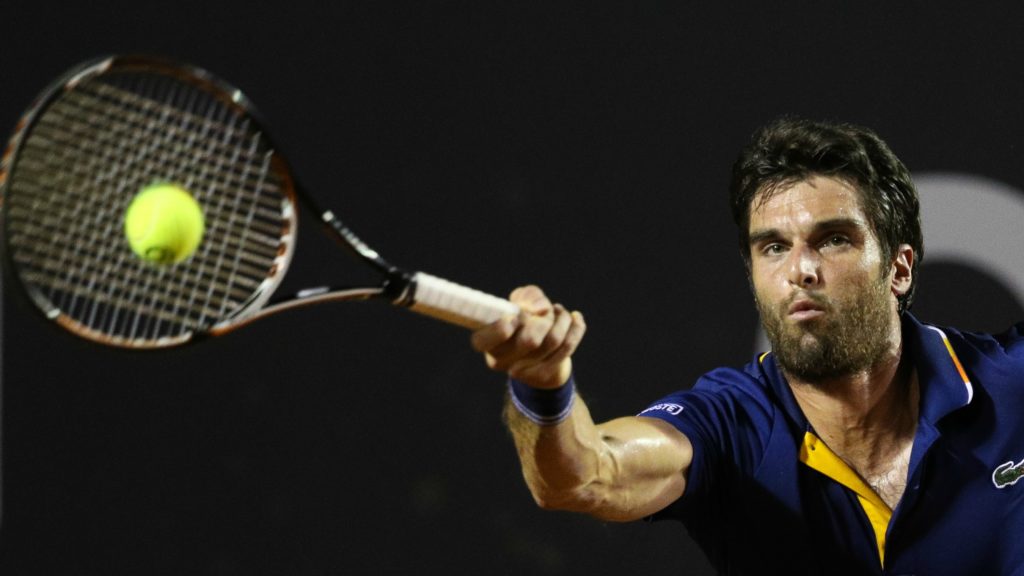 Pablo Andujar's Tennis Racquet – Specs
Weight – 350gr (with overgrip and Luxilon Big Banger Original string
)
Balance – 33.5mm (strung with overgrip)
Grip – L3
Length – 27.5
Swing weight: 351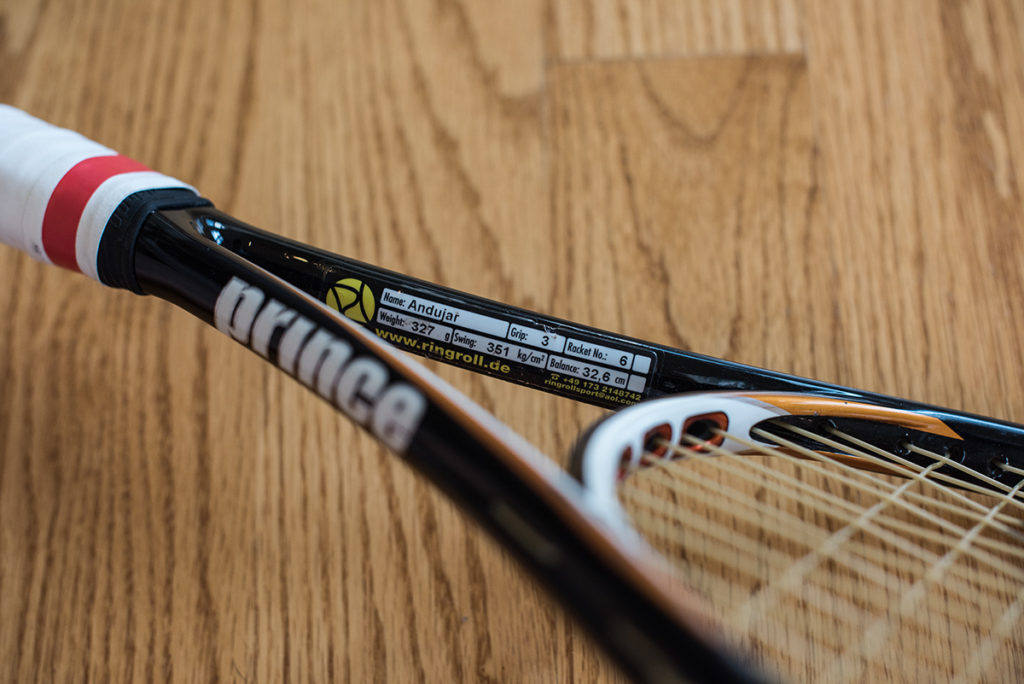 As you can see, Pablo Andujar's tennis racquet is not easy to swing and it's quite common for the racquets of ATP Professionals to have high swing weights. They are hitting heavy balls and need to be able to meet the pace of their opponents' shots. You need some solid technique to play confidently with a swing weight of 350+. Hitting the gym once or twice a week can also be a good idea 😉
Pablo Andujar's Tennis Racquet – Some guys just love ports
Prince's ports system is still somewhat popular on tour. The feel of it is quite unique and you still find players such as Pablo Andujar (of course) and Nicolas Kicker (and some players that I can't remember at the moment) sticking to their racquets and not using a paint job of a newer version. Not sure why Prince doesn't do that, but I think it's kind of refreshing.
Some players find the ports have a nice comfortable and spin-friendly response, others find them "mushy" and lack feedback. It's all about personal opinion, but Prince is sticking to the ports technology also for their newer racquets such as with the Prince Beast Textreme 98 O3 and the Prince Beast Textreme 100 O3. This means the feel of the ports system must have a good following.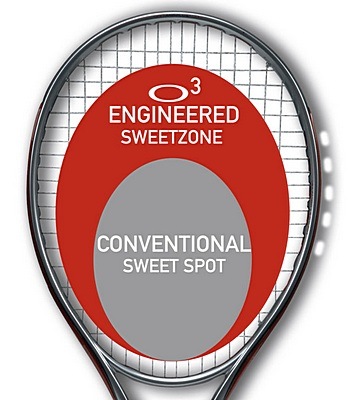 Have you ever played with Prince O3-technology (ports) racquets? What did you think of them? Please comment below.