Serena Williams is one of the greatest players of all-time in women's tennis. She often overpowers her opponents. So what is Serena William's racquet?
Serena Williams racquet has been using a Wilson racquet throughout her career. Now she even has her own Serena Williams Blade 104 Autograph racquet
, which was released in 2017. She hits a heavy ball and has perhaps the biggest serve of all time in the women's game. This has helped her reach 23 grand slam titles in singles, 14 in doubles and two in mixed doubles. A total of 39 grand slams!
Serena Williams racquet does pack a lot of power. It is an oversize racquet, 104 sq inches which gives a larger sweet spot and helps her hit with pace. Below you can find the specs of a match-used racquet from 2013.
Serena Williams Racquet Specs
Head size: 104 sq. in. / 671 sq. cm.
Length: 27.7 in. / 70.4 cm.
Strung weight: 11.7 oz. / 330 gr.
Strung balance: 340 mm
Stiffness: 61
Grip size: L5 (4 5/8)
Grip type: Wilson Synthetic + Overgrip
String pattern: 18 Mains / 19 Crosses
Paint: Wilson BLX Blade 104 (100 yr logo)
Silicone: No (epoxy filled)
Lead: No (at least not visible)
Swing weight: 366
As you can see from the specs above, not only does the racquet have a larger head size than most players on tour, it also has one of the heftiest swing weights in the women's game.
Serena Williams uses an Eastern forehand grip and hits the ball flat and hard. She perhaps doesn't have a lot of finesse to her game, but her timing of the ball is second to none. She is also a fierce fighter on the court and you don't win 23 grand slam titles without that kind of mental strength.
Can she reach number 24?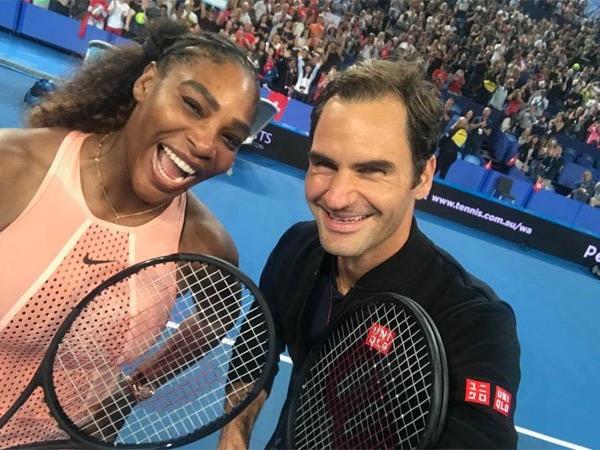 At the time of writing, Serena has lost four of her last grand slam finals, chasing the elusive grand slam title number 24. Will she reach it? Consider how often she manages to get to the final, she should, but the women's game is more competitive than ever and she will face stern competition for the slams in 2020.
Curious to hear what you think, can she make it to 24?