Stefanos Tsitsipas is the first teenager who has beaten four top ten players in a row and I thought it was high time to post an update on Stefanos Tsitsipas tennis racquet. At the time of writing he is in the final of the Rogers Cup against Rafael Nadal.
The specs of Stefanos Tsitsipas tennis racquet is something I am researching at the moment, but I know that he used to play with the 2013 version of the Wilson Blade 98 and is likely now using a Blade pro stock with the same mold. He strings it with Luxilon 4G
at 25 kg (mains) and 24 kg (crosses). The tension might differ a bit depending on the conditions and surface of course.
Tsitsipas for sure has a big game that is now making waves with his spectacular performance in the Rogers Cup in Toronto. He has beaten Thiem, Djokovic, Zverev and Anderson in the same tournament and sometimes from quite dire situations and in spectacular ways. That Kuerten-like one-handed backhand together with the Borg-ish long hair is certainly an inspiring throwback. And together with his stellar fighting skills, it is hard not to see a glowing future for this 19-year-old Greek.
Stefanos Tsitsipas Tennis Racquet – What he endorses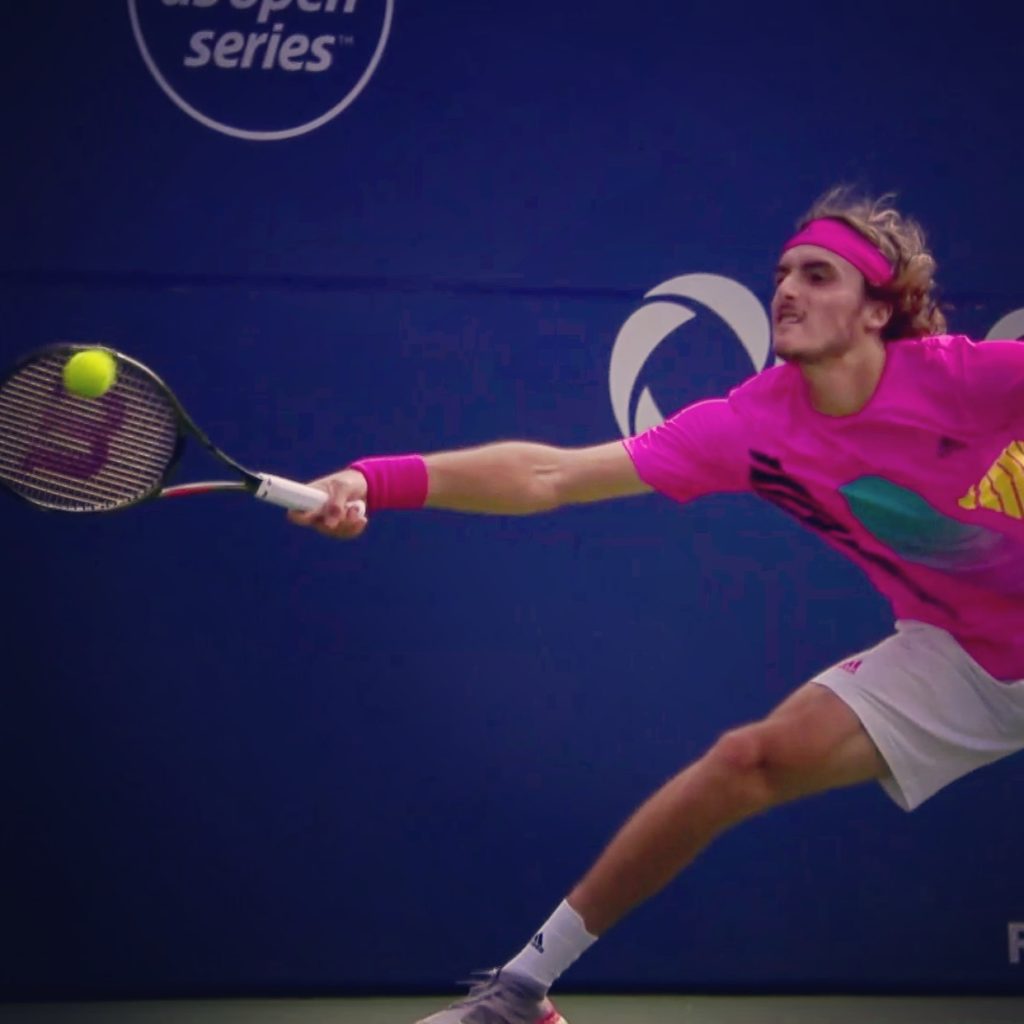 Stefanos Tsitsipas tennis racquet is an older version with a paint job or simply a pro stock Blade, but he endorses the new Wilson Blade 98 CV
in the limited edition Camo paint job. The Countervail edition of the Blade 98 is not a bad racquet by any means, but I prefer the 2015 edition myself which is something that a lot of players stick with today, thanks to the direct response of the frame (the CV edition is more muted).
The Blade 98 (in various iterations) is a really popular racquet among recreational players as well on the tour. It is simply a very versatile and nice-playing frame with a good-sized sweet spot and a static weight that leaves some room for customization.
Stefanos Tsitsipas Tennis Racquet – The future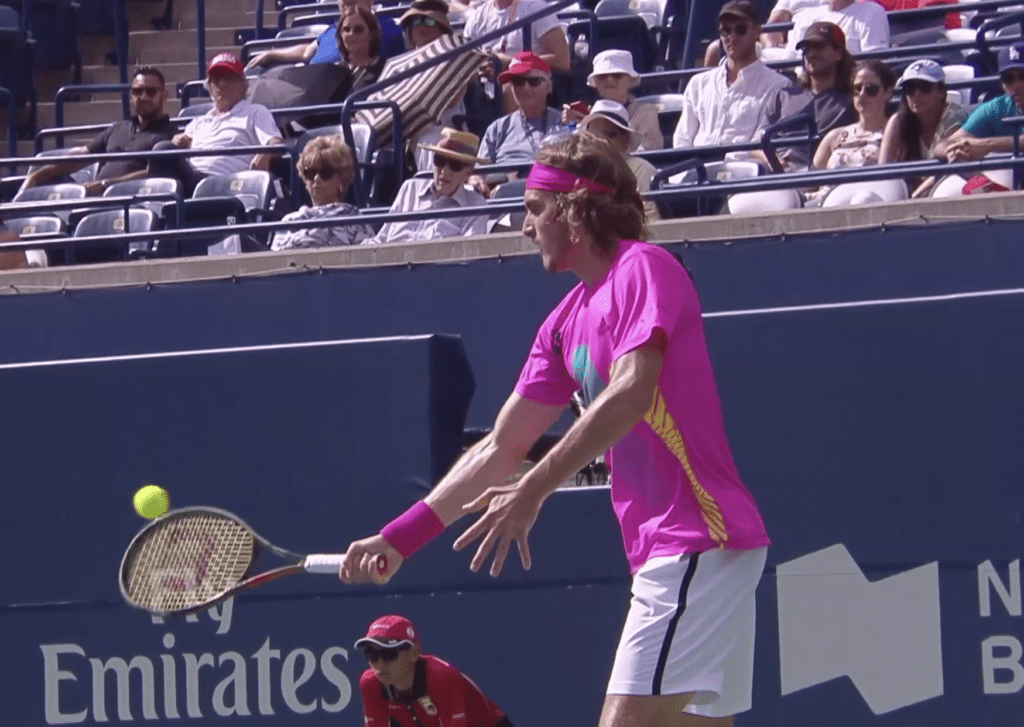 What can we expect from Tsitsipas after his impressive performance in Toronto? Is this a one-off or will he be producing this kind of results? It is always hard to say how steady a young player can be on the grueling and ultra competitive ATP tour, but he definitely has the game and mindset to be a top ten player in a couple of years. The way he fought through his matches in Rogers Cup is really a good sign for him mentally.
But keep in mind that Tsitsipas is still young and might need a few more years to grow into his full potential. Considering how entertaining his game is, let us hope this process is relatively quick!
What do you think of Tsitsipas game and future? Can he be a future number one? Please comment below!