Victoria Azarenka has just returned to tour after maternity leave and is now playing Mallorca Open. She is playing with a blacked-out racquet instead of her Wilson Ultra 100. What is it?
Azarenka's racquet before Mallorca Open was the Wilson Ultra 100
(which, by the way, in her case was a pro stock racquet model called the H25 based on HEAD's Instinct
racquet line) and now it looks suspiciously like a Yonex DR 98. Has she made the switch during her break from tennis? Is it sponsor squabbles or just her own personal taste that's changed?
Wilson Ultra is about to get an overhaul with the addition of Countervail, similar to the Wilson Burn Countervail and the Blade Countervail. This image is from poster dgoran on the tennis warehouse forum: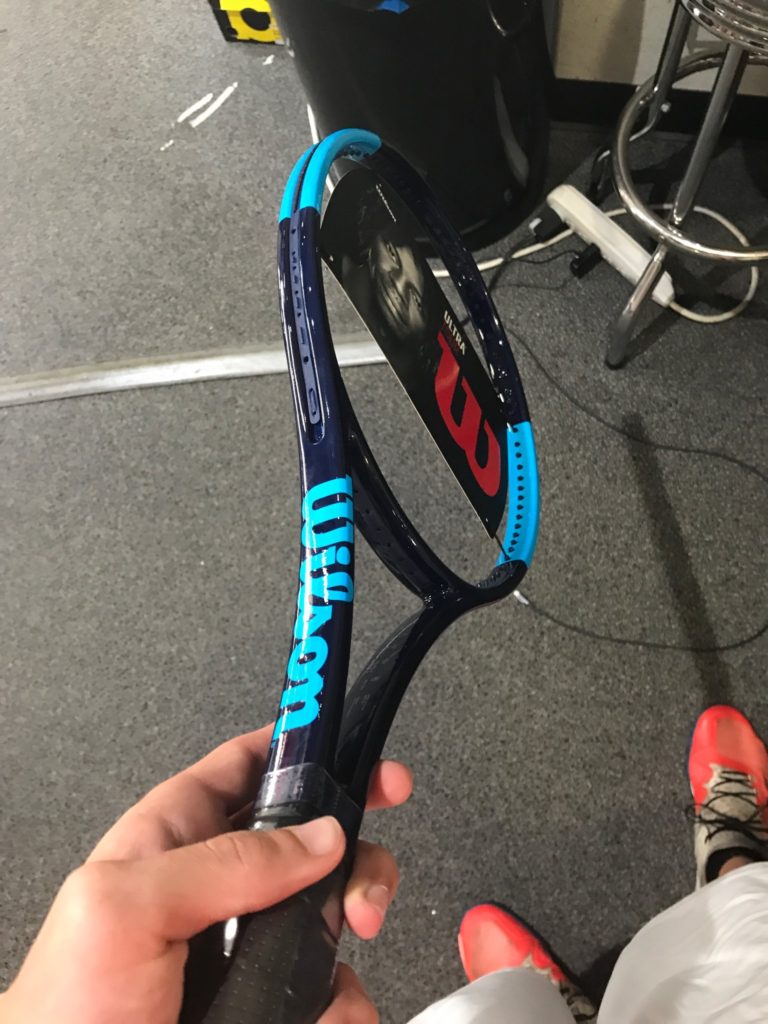 What do you think of the Wilson Ultra Countervail design? Peter Figasinski has been involved in the design of this racquet and it follows the nice and clean style of the other Countervail racquets from Wilson, but with the Ultra blue colour.
There has been rumours about releasing the Wilson pro stock version of the prestige, the H19, in the Ultra line-up, but I personally doubt it. The Wilson pro stocks H19, H22, and H25 etc will likely remain pro stock racquets. This is the same with the HEAD pro stocks PT57A/E, TGK, etc, it is a dream of racquet aficionados to be able to buy them from a retailer, but I don't think it would boost sales enough for it to be a good idea for the company as it is still quite a niche group. Maybe they could launch the Wilson pro room shop and sell the pro stock models ready customized for a hefty price tag like HEAD try to do with their HEAD Custom Made racquets (I don't think that was a big success for HEAD).
Would you pay 499 USD for a ready-customized (your specs) pro stock racquet or would you prefer to buy it "raw" and do the customization yourself? What would be a suitable price tag for such a setup? Please comment!
Azarenka is using Luxilon Big Banger strings
.