The Pure Aero is one of the most-asked-for racquet reviews. So many players use this racquet. Here is my Babolat Pure Aero 2023 review.
Babolat Pure Aero 2023 Review
The Babolat Pure Aero 2023 is the 7th generation of one of the most popular racquets in the market. The idea behind this model is to give you plenty of power and spin. It's a racquet that works from intermediate to advanced players, but a small caution is that it can be a bit stiff for players with arm concerns. So avoid using a high tension (53 lbs or higher) and a stiff string (polyester) if you can.
What's new?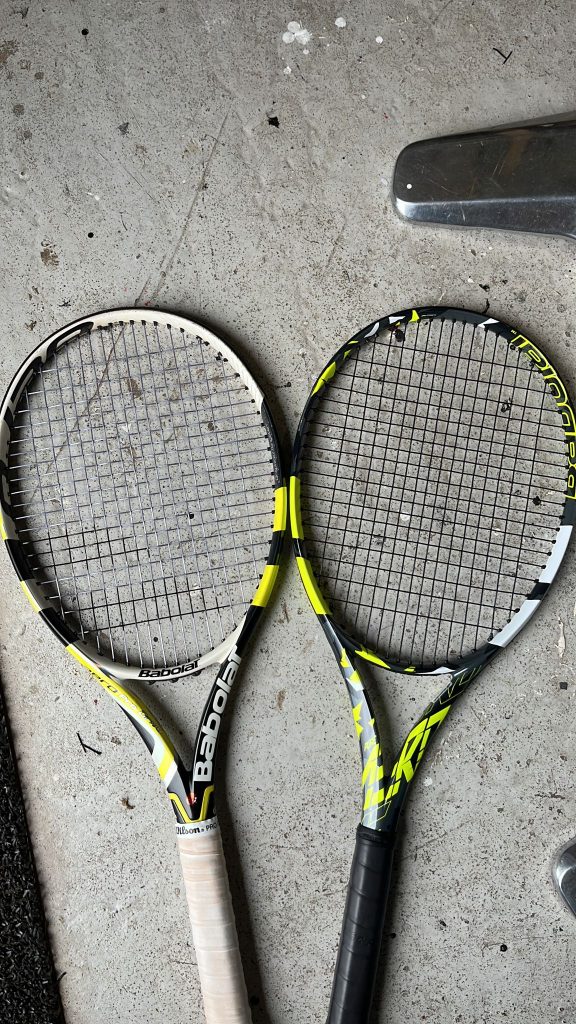 What's new with this generation? I would say it's a little bit of a throwback to the Aero Pro Drive. For most players, the denser string pattern will be a big improvement. You get better control and less string movement with the Babolat Pure Aero 2023 than the predecessor. However, the denser string bed makes it stiffer, so I had some arm concerns with RPM Blast strung at 53 lbs. It played better with better comfort when I changed it to Grapplesnake M8 1.30 at 47 lbs, for example. So consider your string choice and tension wisely if you're worried about stiffness.
Technologies
Denser pattern – one skipped main string @8, similar to the Aero Pro Drives.
NF2 Tech flax technology – supposed to improve feel and vibration dampening. So-called flax inserts are wrapped at "strategic locations in the frame, create optimal shock absorption and fine-tuned sound quality for an exceptional playing experience," according to Babolat.
The predecessor felt a bit more comfortable, probably due to added movement in the string bed. But I prefer playing with the 2023 version, thanks to improved control.
Specifications
Not much is changed in terms of specs compared to the previous generations.
Head size: 100 sq inches / 645 cm2
Weight: 300 g / 10.6 oz (strung 315-20g)
Balance: 32 cm / pts HL (strung 33 cm / 4 pts HL
String pattern: 16/19
Swing weight: 280-85 unstrung, 310-15 strung,
Stiffness: 65-66 RA strung (TW average)
How does it play?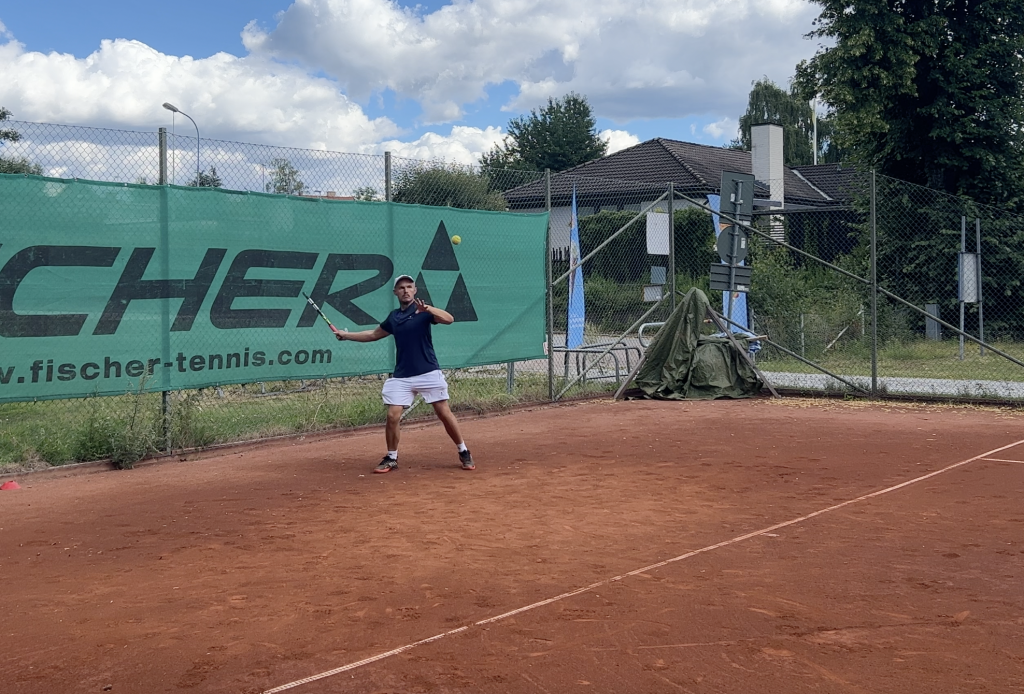 Thanks to the denser string bed, this racquet offers better control and a more consistent response than the predecessor. We're back to the more reliable string bed of the Aero Pro Drives (from the 2016 Pure Aero, the pattern became more open). Most Aero players will like this change and I think it's a positive one.
I did however feel an increase in stiffness compared to the 2019, partly due to the denser string bed, but there has also been a slight increase in stiffness of the frame. With RPM Blast 1.25 strung at 53 lbs, my arm complained a bit (which rarely happens these days), but with a softer poly and a dropped tension to 47 lbs, the racquet felt okay to the arm. Your choice of string and tension remains essential to how the racquet feels and performs.
The feel on drop shots and touch was excellent. The extra control is noticeable and allows you to take bigger cuts at the ball confidently. I also liked the nice power on serves.
Overall, the Babolat Pure Aero 2023 plays very similarly to the Aero Pro Drives of 2010-2013. Simply a must demo for players looking to get back to that direct, controlled, and spin-friendly feel.
Who is it for?
Intermediate to advanced players looking for spin and power. Players with arm issues should probably look elsewhere.
Summary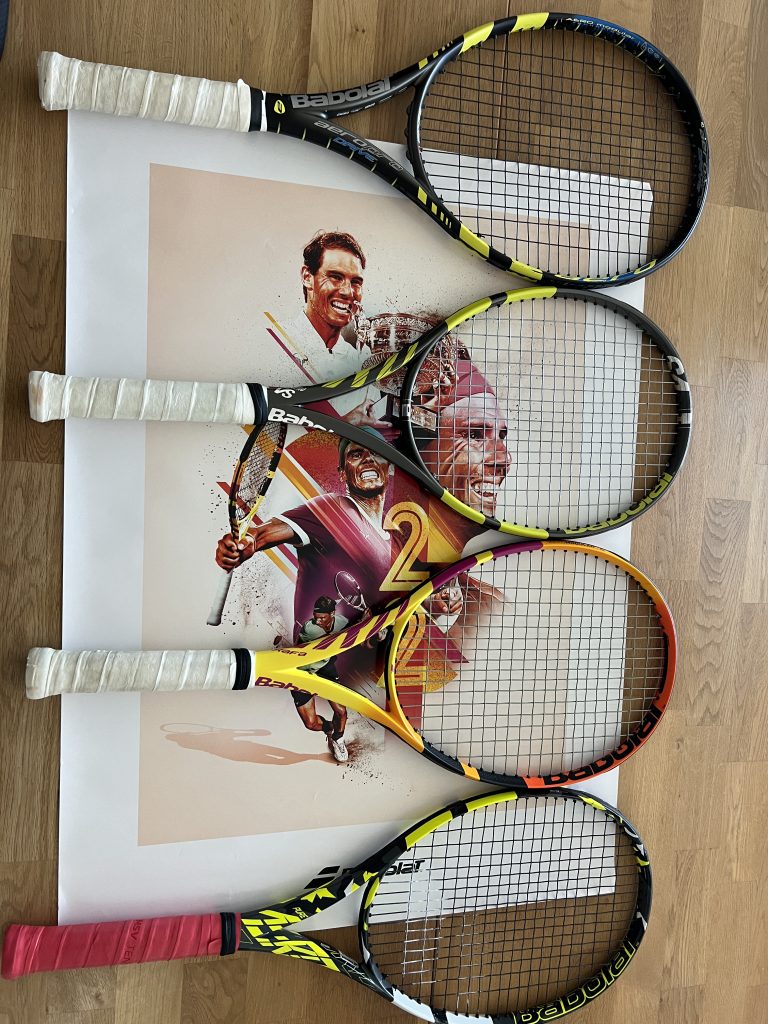 The new Babolat Pure Aero 2023 pushes the iconic Aero line in the right direction. It's a trip back to the models of 2010-2013 (APD GT), which so many players loved. If you're looking for power and spin, this is a must demo, but players with arm issues should look elsewhere. And since the racquets are relatively stiff, consider that in your choice of string and tension. The denser string pattern allows for more control, while the racquet retains good spin potential and power when needed.
The new Babolat Pure Aero 2023 racquets will be released on August 25th. Check them out at Tennis Warehouse, Tennis Warehouse Europe, and Tennis Only.