The Babolat Pure Strike Tour is a lethal weapon for the attacking player. This 2nd generation Pure Strike packs power, precision, but lacks some feel.
Before I move on with this Babolat Pure Strike Tour racquet review I want to thank All Things Tennis for the demo racquet. Since I have difficulty getting demo racquets from Babolat, it is great to have an alternative. If you purchase a racquet from All Things Tennis you can use the code TENNISNERD and get 5% off on your purchase.
The Babolat Pure Strike Tour took a break for the 2nd generation of the Pure Strike but is now back in generation number 3. And we should be happy it is back because it actually plays like a proper weapon for advanced players. Power, precision, stability, they're all there. The missing ingredient is the feel and that is likely due to the dampening tech involved in making this racquet more comfortable.
Babolat Pure Strike Tour – Specs and Tech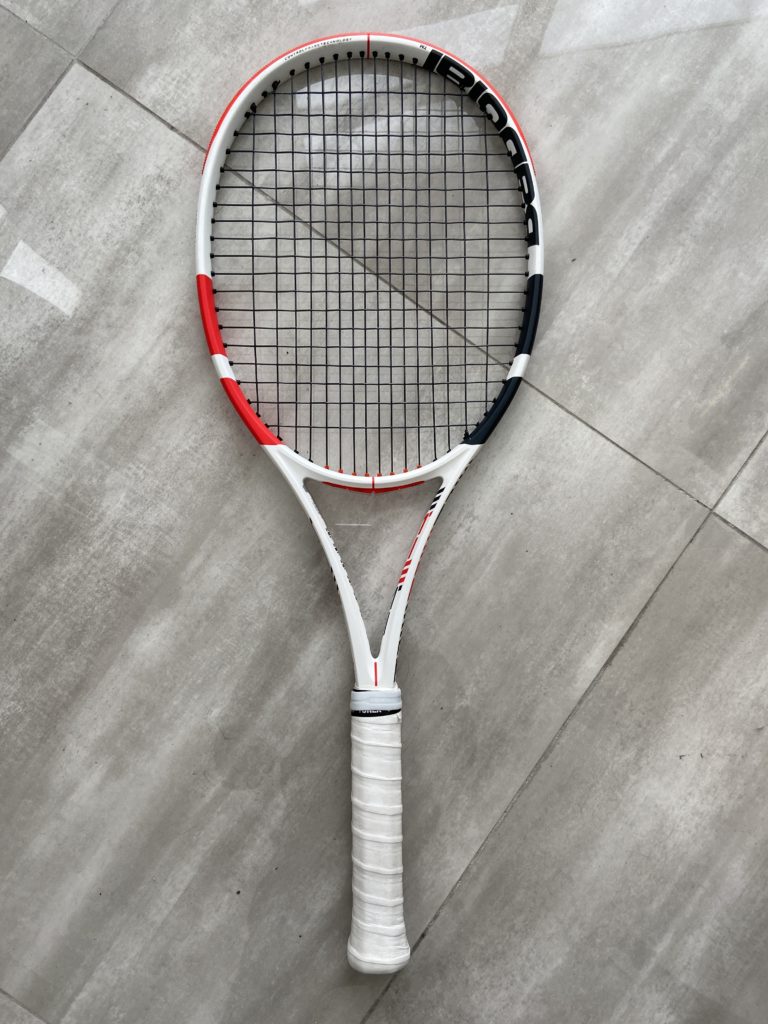 The Babolat Pure Strike Tour comes with the following unstrung specs:
Weight: 320 grams
Head size: 98 sq inches
Balance: 31.5 cm or 9 pts HL
Stiffness: 68-ish
Swing weight: 300
String pattern: 16×19
Grip: Synthetic
I strung the racquet with Babolat RPM Blast at 24 kg / 54 lbs and added an overgrip. The strung specs were:
341 grams, 32.2 cm balance (6-7 pts HL) and a swing weight of 343.
The racquet comes with Control Frame Technology which is: "Developed to ensure maximum control, this technology combines the stability of a square beam frame with the dynamism of a regular elliptic structure."
And C2 Pure Feel which Babolat describes like this: "Powered by SMAC, this is the latest generation of the Pure Feel technology, a cutting-edge vibration filtration lay-up system that brings a pure feel on every shot."
Read about the new Pure Strike on Babolat's official website.
How does it play?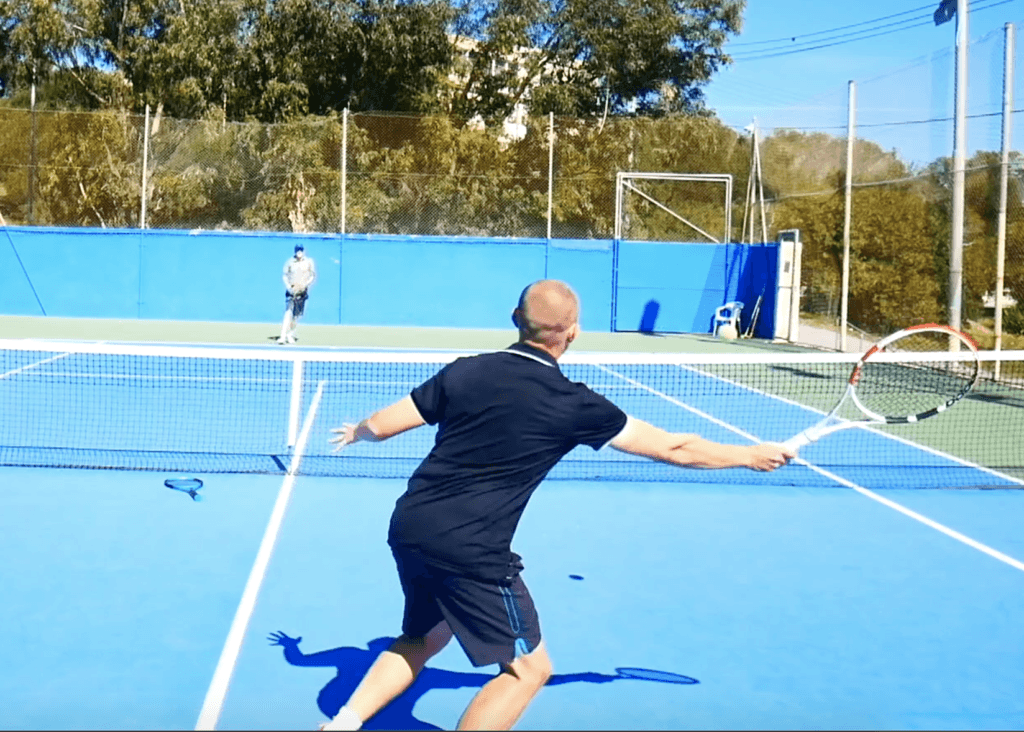 Like most Babolat racquets, the Pure Strike Tour packs a lot of power and spin. Compared to the Aero and Drive series, the Strike is more about directional control and less about spin, which makes it more suitable for players who hit flatter shots. It really is a series perfectly suited to aggressive baseliners.
The Tour version is stable, powerful and precise. It allows you to really go for the lines and attack the ball with aggression and intent. I liked it a lot from the back of the court but struggled with touch shots. The feeling is a bit too muted and you lose the ball a bit on drop shots and touch volleys. The comfort is improved over the previous version, but you need to be careful when you work with dampening technology so you don't lose that precious connection to the ball.
If it had offered a bit better touch, I would seriously have considered this as a racquet of choice because it is a lot of fun to hit with and I really enjoyed hitting with it. But I just like a bit more feel. This does not mean that a lot of players won't fall in love with this racquet. If you like a bit of extra weight and want to really make the ball explode on impact – the Pure Strike Tour is a must demo.