These are my first impressions part of my HEAD Boom Pro Review. The Boom Pro is a new racquet from HEAD.
The HEAD Boom Pro is perhaps most famous for Lorenzo Musetti experimenting with it during the Next Gen Finals. In the end he switched back to his Extreme Tour, but you shouldn't read too much into that. It's generally a huge thing for a pro tennis player to switch to a new racquet.
The Boom Pro is a part of the new HEAD Boom racquet silo, you can check them out and pre-order them at Tennis Warehouse.
Tech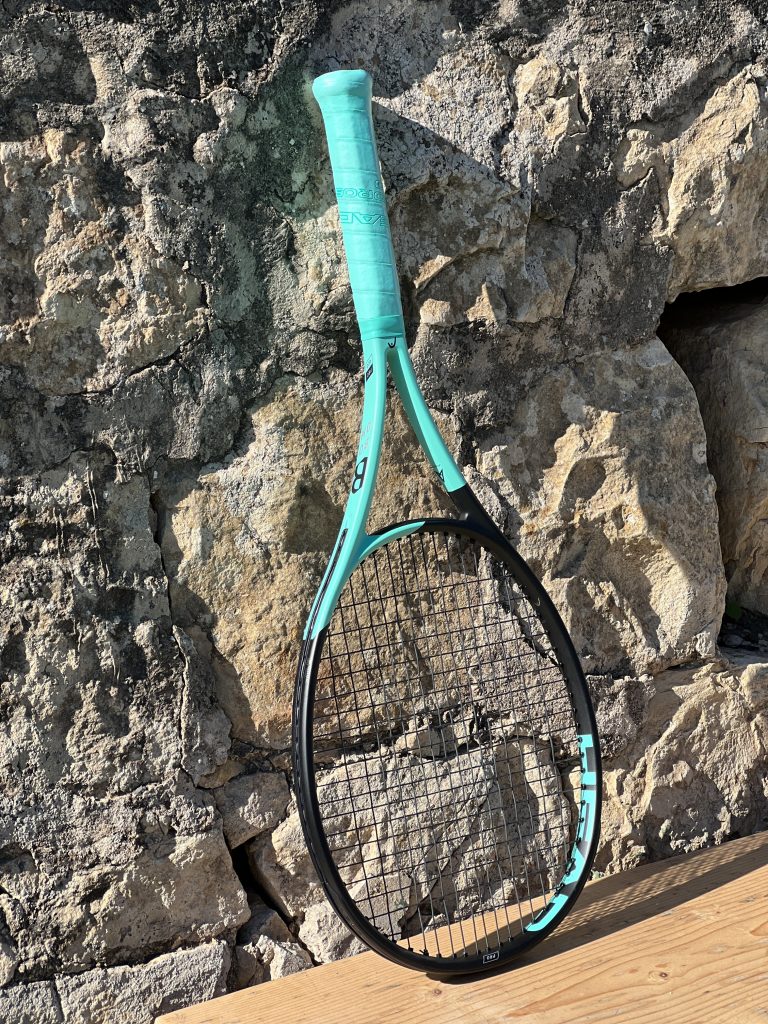 The Boom Pro comes with a so-called Morph Beam, which combines an elongated box beam shaft with a more powerful construction in the head. The idea is to give the racquet a more generous sweet spot (think Yonex and Isometric). It still has Graphene 360+ in the layup and the flexible Auxetic construction in the yolk for optimized ball feedback.
Specs
Head Size: 98 in / 632.26 cm
Length: 27in / 68.58cm
Strung Weight:11.6oz / 329g
Balance: 12.79in / 32.49cm / 6 pts HL
Swingweight: 325
Stiffness: 66
Beam Width: 22.5mm / 22.5mm / 22mm
(Factory target: 22mm/straight)
Composition: Graphene 360+/Graphite
Power Level: Low-Medium
Stroke Style: Medium-Full
Swing Speed: Medium-Fast
Racquet Colors:Black/Coral
Grip Type: Hydrosorb Pro
Looking at the specs, this racquet is a clear competitor to the Extreme Tour. It offers a slightly higher stiffness, but that's only felt as a power increase, not really in terms of harshness.
How does it play?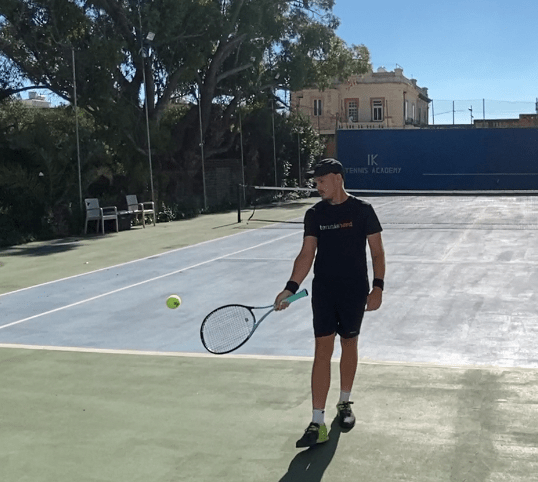 I haven't given the HEAD Boom Pro enough time to do an in-depth review, but it's definitely an interesting competitor to the Extreme Tour and even the Prestige MP (now Pro) that I normally use.
You get a bit more power with the Boom, the sensation in the string bed is pretty pleasant, but I didn't quite find the control I needed to get maximum confidence. I predict it might be the Hawk Touch that is a bit springy for this racquet, because when I tried it with another string in Stuttgart, it played much more "true".
I've now re-strung it with Lynx Tour and I hope that I will feel more confident about the stringbed response with that setup.
More to come as soon as I've hit more with this racquet.
Pros and Cons
+Nice power
+Easy to swing
+Stable for its weight
– A bit muted in its response
– Potentially "springy" stringbed
Like I wrote above, two session in with one string setup is not really enough. I like many aspects of this frame, but couldn't quite dial in the control during these two sessions. I hope the new string setup will improve this.
I will report back shortly.
Ps. If you want to know my first, second and third impressions ahead of everyone else, please make sure to support me on Patreon for more content and a messaging function for questions Ds.