I wanted to give you an update on some ongoing racquet and string reviews. New Ezone prototypes, RS and HEAD tennis strings, new Prestiges and more.
I just wrote my first impressions about the new Yonex Ezone prototypes on the Tennisnerd Patreon page. Besides those highly anticipated racquets, I am also currently doing the following racquet and string reviews.
RS Strings
I am testing a few RS strings: RS Lyon, RS Paris, and RS New York. I have tried RS Lyon and Paris before, but not in a detailed review format. And I am very curious about how they perform in a hybrid with the premium multifilament RS New York. My first impressions about the combo RS New York (mains at 25 kg / 55 lbs) and RS Lyon (crosses at 23.5 kg / 52 lbs) are really positive. Nice feel, control, and some good pop. I am yet to find out how durable the combo and especially RS New York are.
HEAD Experimental Tour
I am doing a proper review of a string I have been testing for a while. It is a shaped and crisp Champagne-colored string that plays a bit like Luxilon 4G to me. Nice spin and control, but a bit too stiff for players with arm problems. Should be strung low or in a hybrid ideally.
Yonex Ezone Prototypes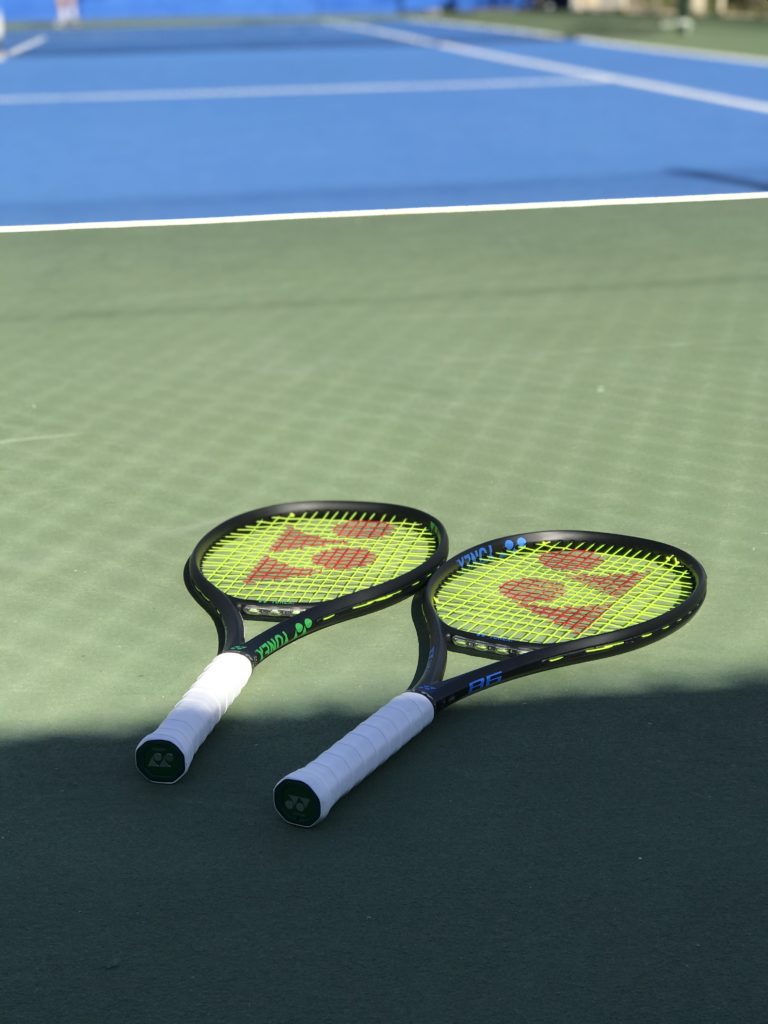 Yonex will release new Ezones in January and I got the prototypes of the Ezone 98 and Ezone 100 to test. My first impressions are up on my Patreon page. In short: the feeling is somewhere in between the DR and Ezone versions. Crisp, clean, not too dampened and not harsh.
New Prestige Racquets
I am also testing the new HEAD Prestige racquets that should also be released in January. I can't share any images, but my impressions so far: best Prestige in a long time.
String Project Gold
I am really enjoying the multifilament string "Gold" from String Project. You can see some footage in my video below.

ProKennex Ki Q+ Tour Pro 315
Since I have been suffering from tennis elbow, I have focused on testing a few arm-friendly racquets. One of them is the ProKennex Ki Q+ Tour Pro 315. So far I am really impressed with this racquet.
I am also testing a Volkl C10 Pro
and a Prince Graphite OS 107
. They will be a part of the series "Classic Racquet Reviews".
These are all racquets that are really good for players with sensitive elbows and wrists.
What other racquets and string would you like me to review? Please comment below.