Here is another classic racquet. A flexible, heavy, spin-friendly stick for advanced players. Here is the Volkl C10 Pro Racquet Review.
The Volkl C10 Pro is a true classic racquet. It has been around for many years but has kept its flexible feel, substantial weight, and thin beam. It is simply a great frame for players looking for a solid mix of control, feel and also spin thanks to its open string pattern.
The C10 Pro has it all and I have owned several versions of this racquet. They all play pretty much the same (which is a good thing), but the cosmetic has changed slightly over the years. The version I tested for this review was the 2012 edition. They are all somewhat black and yellow, so if that is not your cup of visual tea, it might be a dealbreaker.
Volkl C10 Pro Racquet Strung Specs
Head size: 98 sq inches
Length: 27 inches (standard)
String pattern: 16×19
Beamwidth: 20 mm
Weight: 343.3 grams (12.1 ounces)
Balance: 31.5 cm (8 pts HL)
Swingweight: 329.5
Strings: HEAD Lynx Yellow
1.20 gauge at 23 kg.
Stiffness: 63-64 RA
Technologies: Twin Absorber Handle System and Soft Butt Cap (deals with vibrations well without screwing up the feedback from the racquet).
How does it play?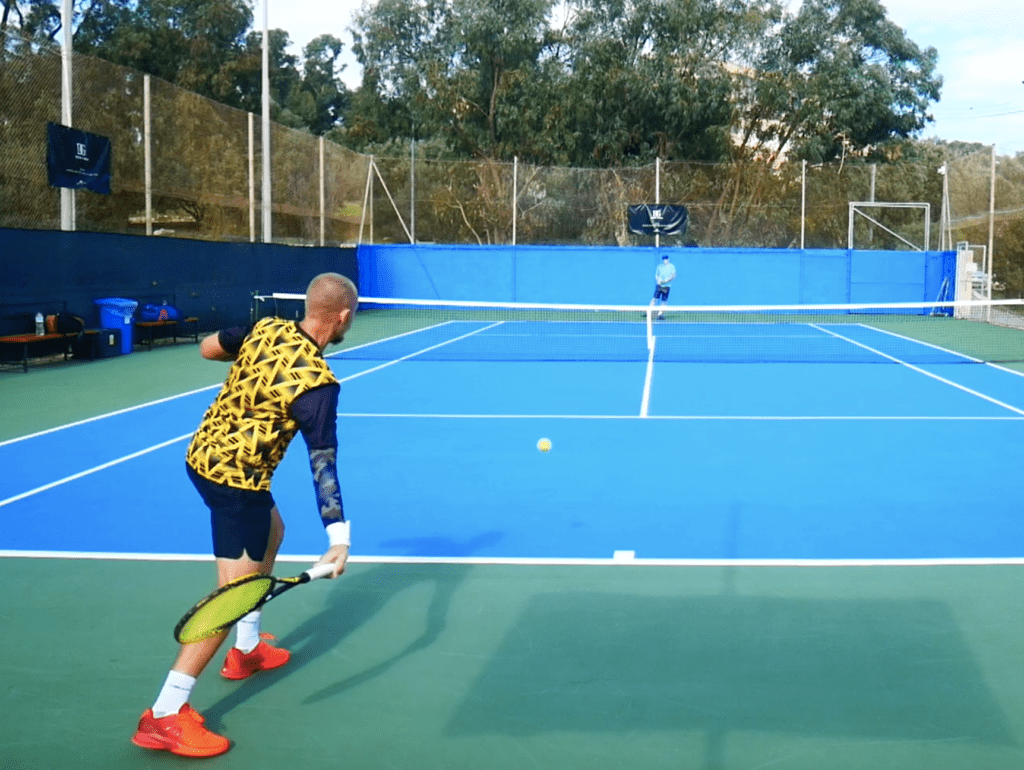 The Volkl C10 Pro fits my game like a glove. It rewards attacking players with stability, feel, spin and a surprising amount of power for a "player racquet". If you can handle the heft of this racquet, I am pretty sure you will enjoy it. I think this is a great choice for players who like the RF97 Autograph, but think it is a bit too heavy or a bit too crisp. This one is lighter to swing and offers better comfort. It is not quite as controlled as the RF97A, but it does pretty much everything else as well as that racquet.
The thing about the C10 Pro that might not be everyone's cup of tea is the flexible feel. This racquet is not a "wet noodle" but definitely offers a significant flex as the ball hits the string bed. Some players love this, some players don't. On touch shots and volleys, I find this to work really well for my taste. Let's look at some pros and cons.
Pros and Cons of the Volkl C10 Pro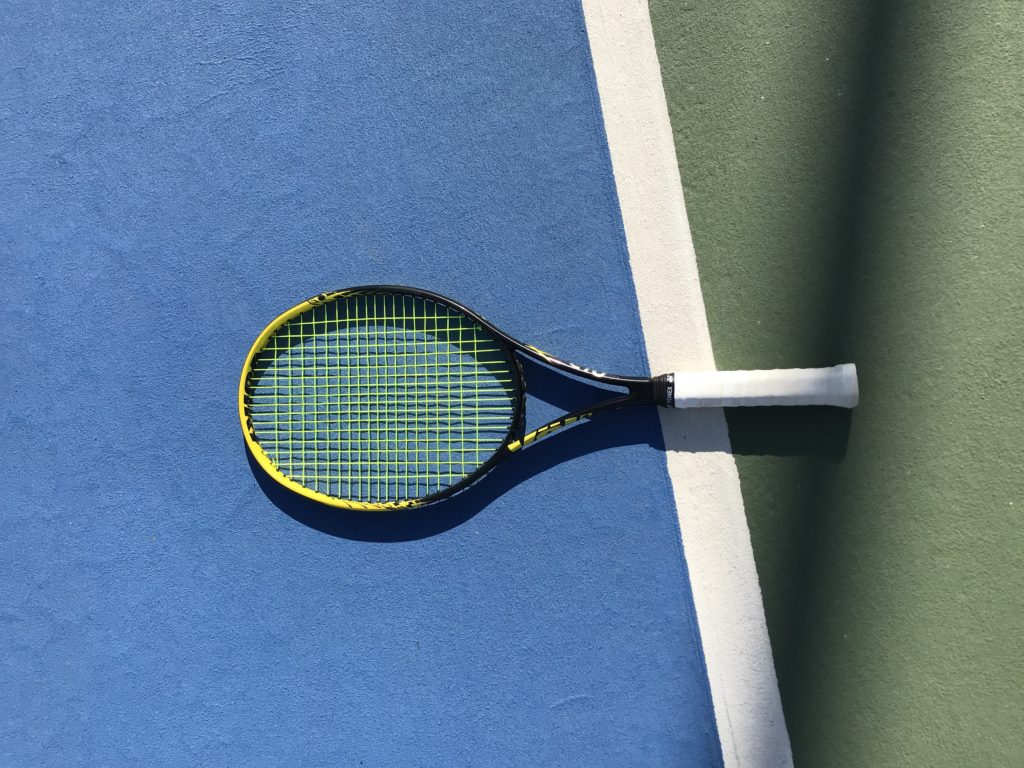 There is plenty to like about this racquet and that is why it has been around for as long as it has. Here are my thoughts:
+ Comfort
+ Spin
+ Power for a control racquet
– If you love pin-point control, you might want to string this at a higher tension (25 kg /55 lbs).
– The Volkl grip shape is very rectangular and never quite felt home to me.
A note on strings: I have played this racquet with several different setups over the years and I don't think it is particularly string-sensitive. However, the power level might be a bit surprising to players looking for control, so you might have to bump up the tension a bit from what you are used to.
So if you don't mind a heavier racquet (325 grams unstrung) with some flex, you should definitely give the Volkl C10 Pro a test drive. I really enjoyed it and it is deserving of its "classic" status.
***Buy the Volkl C10 Pro
from Amazon here (affiliate link).***
Volkl C10 Pro Video Review
Have you tried the Volkl C10 Pro? What do you think about it? Please comment below.