The Wilson H22 pro stock racquet model is one of the most popular among Wilson pro players on the ATP World Tour. It is a relatively flexible racquet with a stiffer hoop, so the feeling is solid. Why is it so popular on the tour, find out in this Wilson H22 pro stock racquet review.
When you see a player using a paint job of something that looks like a Blade or a Burn, but something feels a little bit off, chances are they are using a H22. The H22 is Wilson's reply to the Radical line from HEAD and my old HEAD Liquidmetal Radical Tours actually have the "H22" code on the hairpin. So the H22 is kind of the Radical Tour and the H19 the PT57A/Prestige.
I got the fortune to play-test a H22 in the Wilson Burn Countervail
paint job in Marbella. It had the following specs: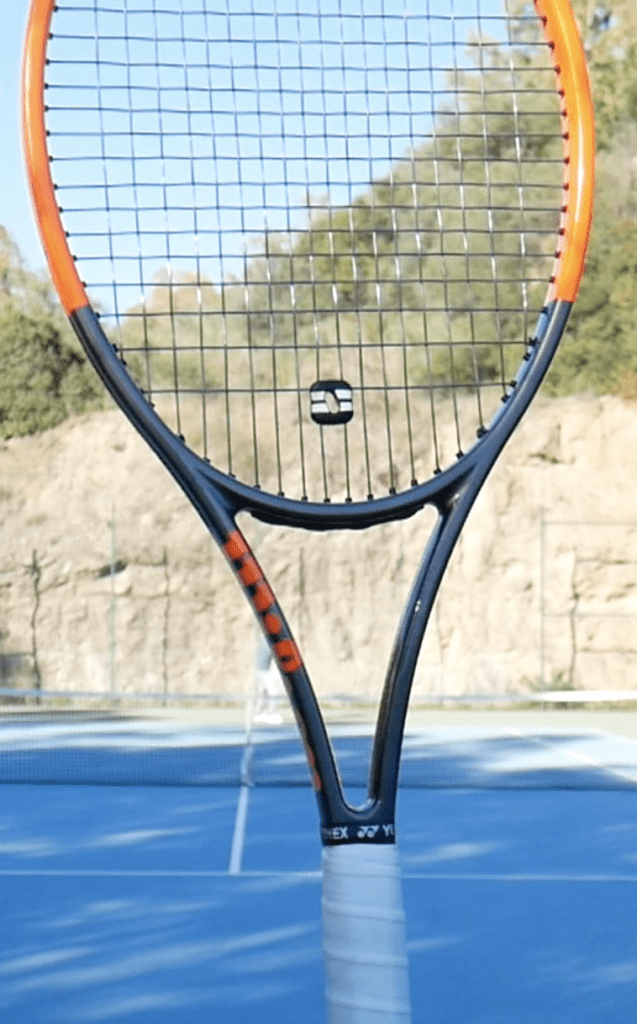 Head size: 98 sq inches
Length: 27 in
Beam width: 22 mm
String pattern: 18×20
RA: 60
Weight: 347 grams
Balance: 31,7 cm
Grip: HEAD shape 3 (TK82)
You really notice how solid the H22 feels. It flexes more in the throat than in the head, which is a preference of course, but I really like it. It reminds me of my HEAD LM Radical Tours, but gives me a bit bigger sweet spot thanks to the 98 sq inches.
Wilson H22 Pro Stock Racquet Review – Performance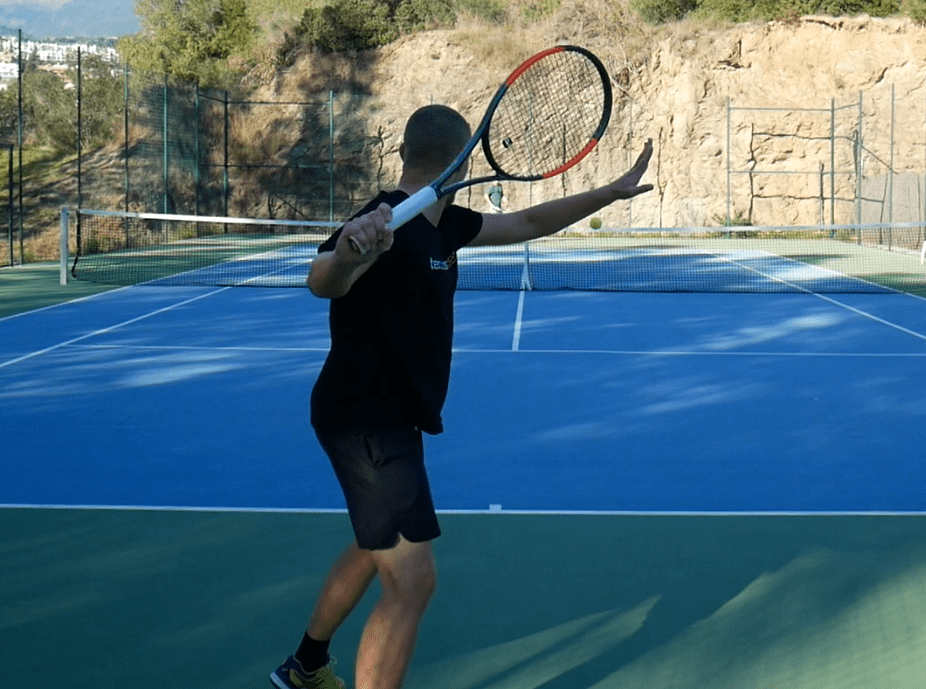 The H22 is a really well-balanced racquet and seems to do most things well. In the weight-range, I used it in (pro stocks usually come in a light hairpin form to give lots of room for customization) it was perfect for me and I really felt a nice pancake effect when I hit the ball. The racquet is versatile and can appeal to both aggressive and more defensive players. If you have the technique to swing it properly it delivers.
Among retail racquets, the H22 pro stock is most similar to a Wilson Blade 98
and you can understand why the Blade 98 is such a popular racquet. It simply caters to a wide group of players. It doesn't offer the spin of a Babolat Pure Aero but gives you better control and you can still pummel the ball for a winner. You can get an H22 with either 16×19 or 18×20 string pattern and either the HEAD grip shape (more rectangular) or the Wilson grip shape (more rounded). So this is an excellent and highly versatile racquet mold for Wilson to offer its pro players. They are not ultra-rare to find on forums or auction sites, but you usually have to pay upwards 300-400 euro for a H22 in good condition.
Wilson H22 Pro Stock Racquet Review – Video