People seem to like my series of short pro player videos, so I will continue with them. The turn has come to Stan Wawrinka's racquet.
Stan Wawrinka looked to be out of tennis for good with a major knee injury. But two surgeries, lots of rehab and a bunch of wobbly matches later he was back on the court. It took a while to get back into the groove, but towards the end of 2019 he looked close to his old self again. I am therefore very curious to see what he can achieve in 2020. But first, his racquet.
I have written about Stan Wawrinka's racquet and his racquet specs in this post, but I never did a proper video talking about his racquet setup until now. You can watch the video below. It is short but hopefully contains some useful information.
Stan Wawrinka's Racquet Setup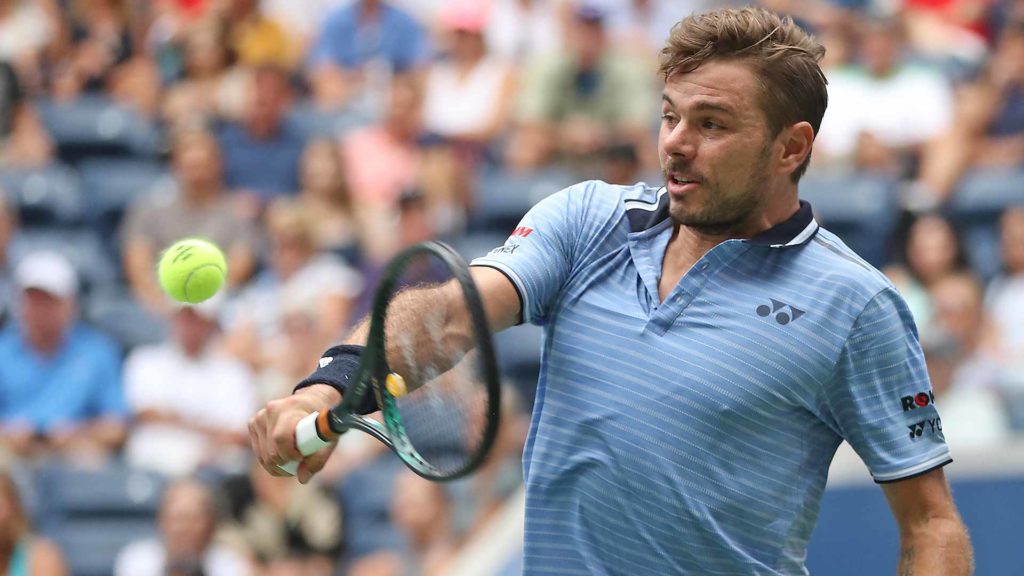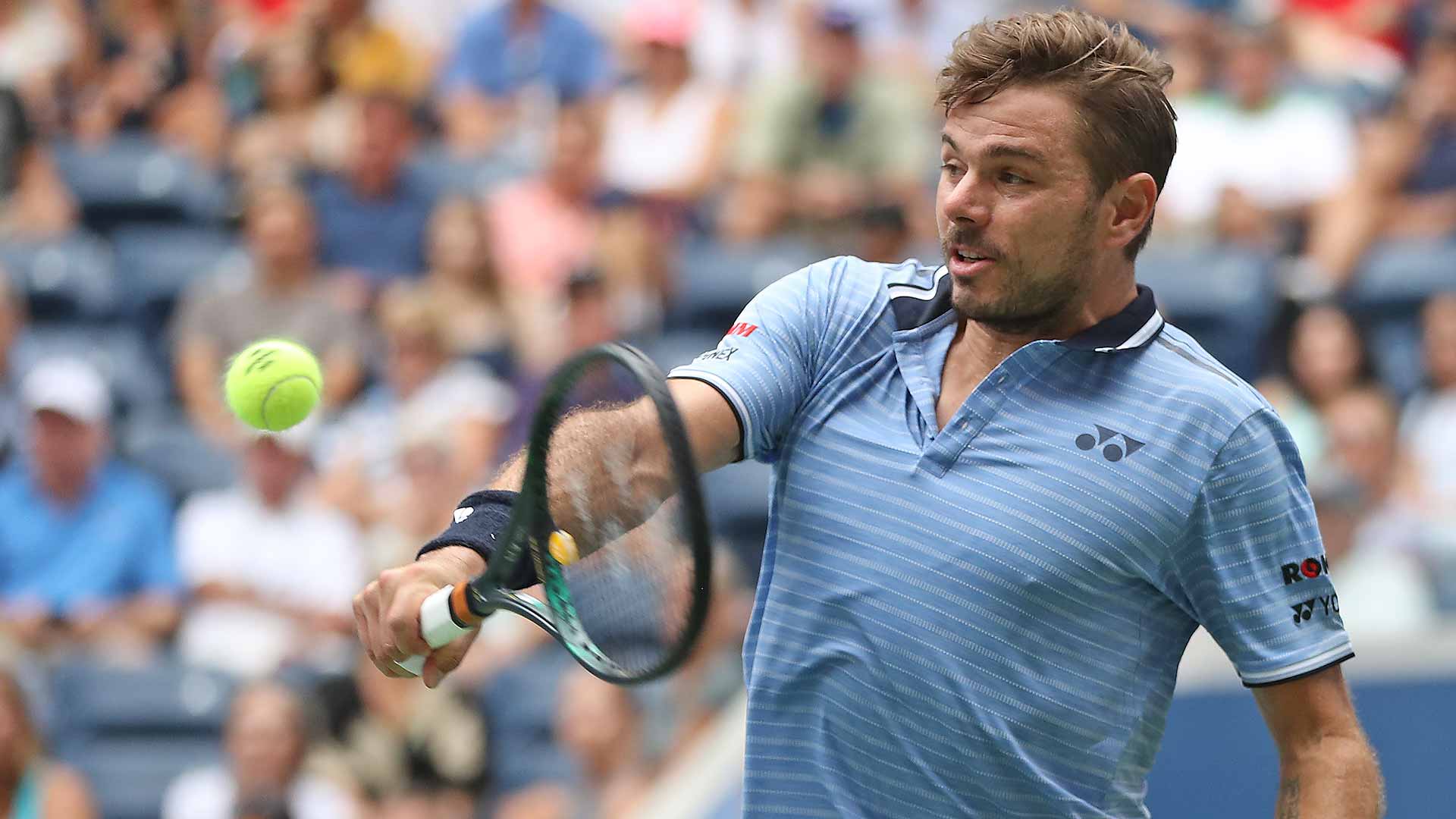 Wawrinka endorses the Yonex VCORE Pro 97 330
g and has done for quite a while. I am not sure why Yonex doesn't have him endorse the Yonex VCORE 95 (click for my review), which is closer to his actual racquet (with loads of lead tape added and a leather grip of course). But the 330-gram VCORE pro is the closest racquet when it comes to weight and the ability you need to play with Wawrinka's specs. Below you find his actual strung specs:
Racquet: Yonex VCORE 95D
Paint Job: Yonex VCORE Pro 97 330
Headsize: 95 Sq Inches
Weight:  372 grams (with overgrip)
Balance: 32.2 cm (6 pts HL)
Swingweight: 360
Stiffness: 63 RA
Lead placement: 3 & 9 O'clock
Lead strip length: 5 inches
Grip: 4 3/8
Replacement grip: Yonex leather
Strings: Babolat RPM Blast 16g
String Pattern: 16×20
Tension: 27 kg / 61 lbs mains and  25 kg / 57 lbs crosses
Heavy, powerful and spin-friendly

For a 95 sq inch racquet, the Yonex VCORE 95D is pretty powerful and spin-friendly. The same goes for the new VCORE 95. That is why Wawrinka feels the need to play with a pretty thick and stiff poly at a high tension to keep the power at bay. It is quite interesting that he keeps on using Babolat RPM Blast
because it would be in Yonex' best interest to create a similar string for him. And they do have some control-oriented and crisp strings such as the Yonex Poly Tour Strike, but tennis players take their gear changes really seriously and conservatively. If tennis is your livelihood, why take risks?
You have to be impressed by how fast Wawrinka can swing a racquet with a swing weight of 360. The most impressive change in his game has probably been his movement and his physicality. His time with Magnus Norman has really made him into a "beast" on the court or a "Stanimal" as his fans call him.
He is definitely one of my favorite players to watch, what about you?