Tecnifibre create high-quality racquets and strings, but don't really get the same attention as brands like Babolat, HEAD or Wilson. With the success of Daniil Medvedev, it is possible that this will change a bit. Together with an updated logo they have released a line called Tecnifibre TF40.
The Tecnifibre TF40 is a racquet created for players who crave control and feel. The design is a Tecnifibre classic, with the base white color and red and blue to symbolize the French flag. I think their paint jobs have been excellent and their design approach really stands out among other brands. The Tecnifibre TF40 comes in two weights: 305 and 315 grams unstrung. The head size is 97 sq inches and the string pattern is 18×20, which is pretty much as controlled of a spec as they come these days.
Tecnifibre T40 – Tech and Specs
| | |
| --- | --- |
| Weight unstrung | 305 and 315 g |
| Technology | RS Section, Dynacore XTC, Xtense BG |
| Composition | Graphite |
| Head Size | 97.65 in² |
| Length | 26.97 in |
| Balance unstrung | 12.2 in / 31 cm |
| String Pattern | 18×20 |
| Grip | X-tra Feel |
– Geometry RS Section : square beam to increase racquet stability
– Dynacore XTC : aluminium alloy and polyester are present in the frame to disperse waves in a multidirectional manner and enhance comfort  
– Xtense BG: enlarged grommets and bumper to ensure more string protection and to simplify stringing
Tecnifibre T40 – Pics and more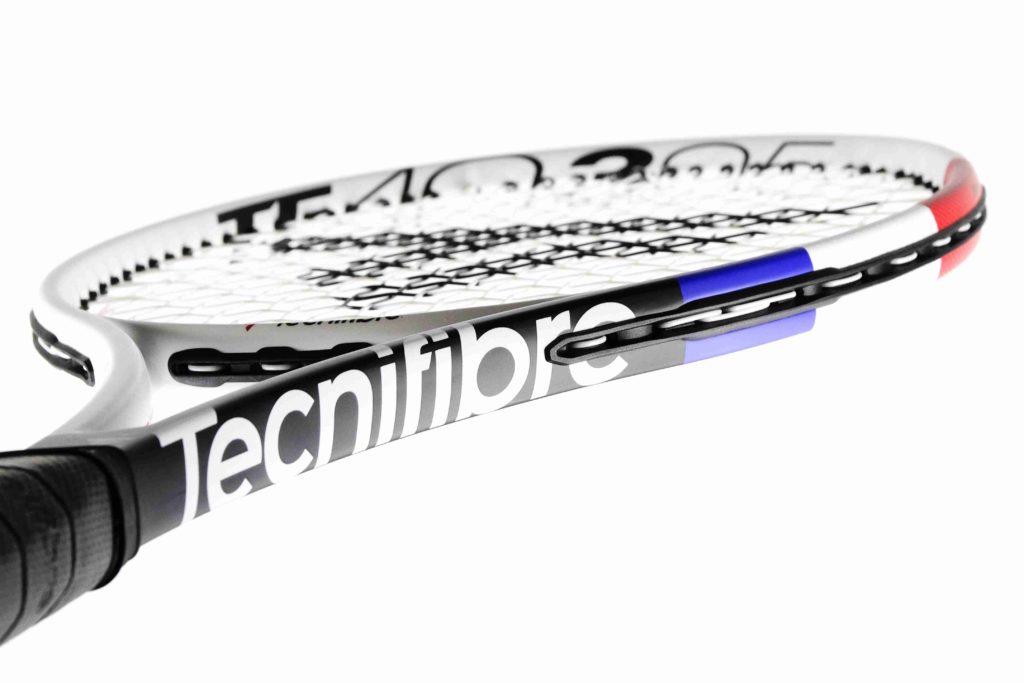 I am waiting for my Tecnifibre TF40 demos to arrive in Malta and I am really looking forward to this play-test. Especially since I enjoyed the response of the Tecnifibre Tfight XTC 305 so much. I will string them up with Tecnifibre Ice Code for that classy mostly-white look. I think a powerful poly string will help unlock the low power of the racquet. Not sure what the stiffness rating is, but I would guess is low-to-mid 60s strung.
Jay Clarke uses and endorses the Tecnifibre TF40. Not sure what his string job is though…
Pics from Tecnifibre official website.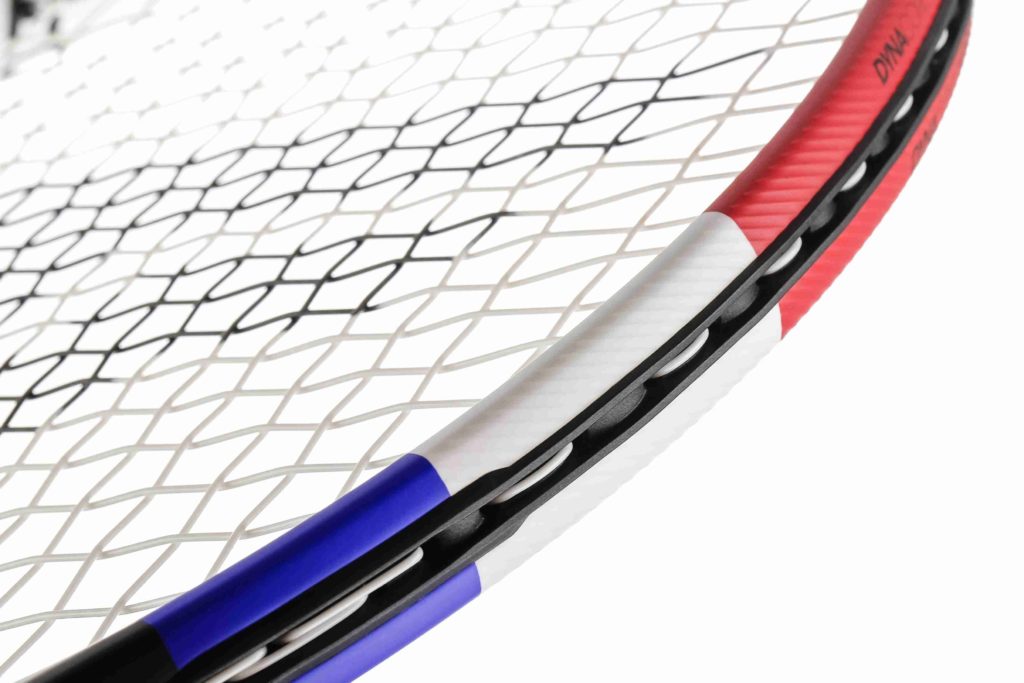 What do you think of the Tecnfibre TF40? Please comment below!
Buy the new Tecnifibre racquet, strings or other tennis gear from one of our affiliates: