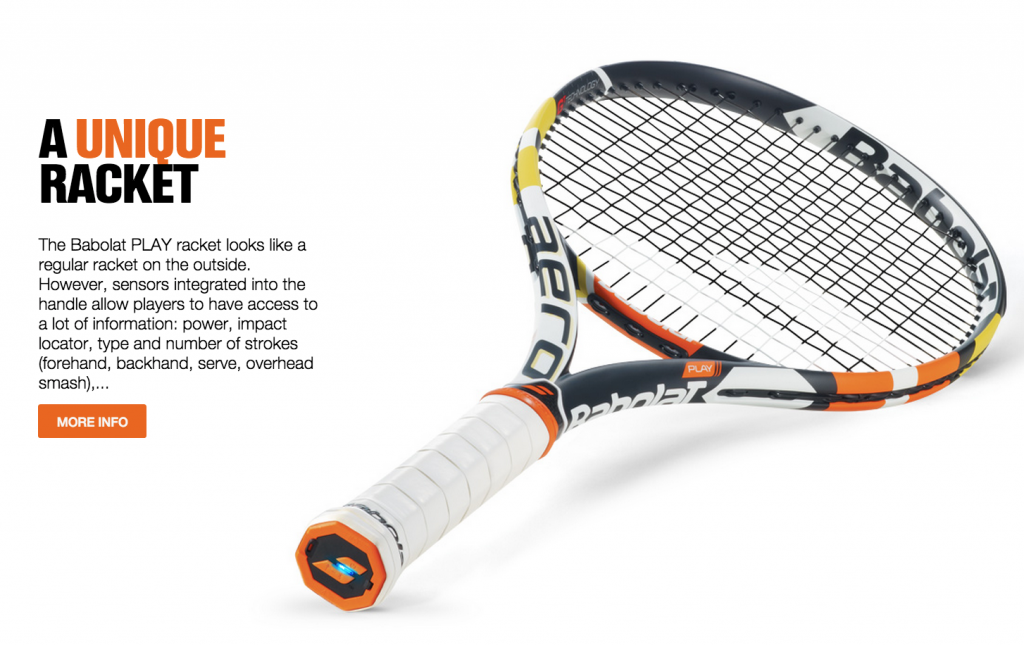 There is always a desire for more information around your game and something that has popped up recently is tennis racquet sensors (affiliate link leading to Tennis Express, if you buy through the link you support this non-profit blog) – giving you stats about your play on court. Here is a brief overview of what is available right now. I haven't tested any of these myself, but aim to do it soon.
Zepp has managed to sign up Milos Raonic as an ambassador and quite fittingly so since the brand is lime green and Raonic has been famous for often sporten a similar colour on court. He seems quite nervous in the video material on the home page though, but otherwise it seems like a reasonable choice for $149
Zepp Tennis Sensor
Official website
Reviews:
Tennis.com
Tennis Warehouse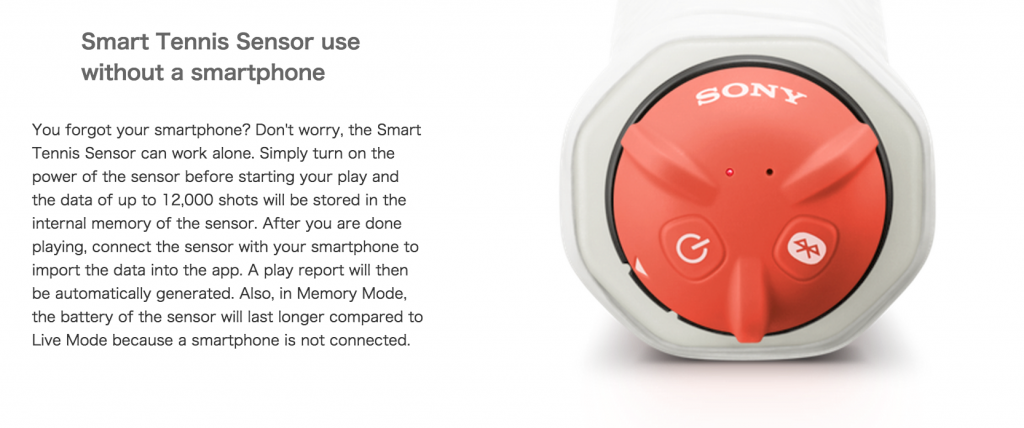 Sony has moved on to the tennis sensor market as well with a product called "Sony Smart Sensor". It looks rather similar to Zepp (limited room for innovation since the sensor needs to be placed in the handle) but supports far less racquet models (compatible with 2015 racquets from Wilson, Head, Prince and Yonex – see the list for racquet models). Also the price is $199 but the app seems a bit more developed than Zepp and less obtrusive.
Sony Smart Sensor app
Official website
Reviews:
Tennis Warehouse reviews Sony Sensor app (embedded below for your convenience)
Besides Zepp and Sony Smart Sensor there is also the Babolat Play Racquets where the technology is actually integrated in the racquet. Rafa plays with a Aero Pro Drive Play racquet (I've seen the blue light blink during his matches) so it must be completely unobtrusive during…well…play.
Official site:
Babolat Play
Reviews:
Babolat Pure Drive Play on Tennis.com
Tennis Warehouse
Buy Babolat Play at Tennis Express
Summary:
Like I wrote earlier I haven't tested any of these products yet, but I'm eager too. Just reading about them gives me the feeling that with the video feature, the Sony Smart Sensor might be the most useful for me right now, but I'm obviously hampered by the number of racquet models I can use since I play with a 20-year-old model (Head Pro Tour 630) and for me it wouldn't make sense to use another racquet just for the purpose of tracking my practice.
As soon as I get my hands on one of these interesting new ways to work on your tennis game, I will get back to you. Meanwhile I hope you find the above information useful.