Since people seemed to like my video about the three goats, I will continue with the format. Next up is the racquet of Andy Murray.
If you haven't seen the documentary about Andy Murray's injury time-out, I really recommend that as a great insight into the struggles of a pro player. You really get a good idea of Andy as a person and how much tennis means to him. Check it out on Amazon Prime (affiliate link, but you can sign up for a free trial month and watch it). But this post is not only about the character, but mainly the racquet of Andy Murray.
Although the character of the man seems to align well with his playing style. While Federer is all flair and flight, Murray likes to engage in a dogfight to show who is the most resilient player. Many of Murray's matches are long, strenuous and requires a lot of effort. It is simply not surprising that he has been forced to get hip replacement surgery.
If you want to watch a video about the racquets of Roger Federer, Rafael Nadal and Novak Djokovic, check out this post.
A mental and physical beast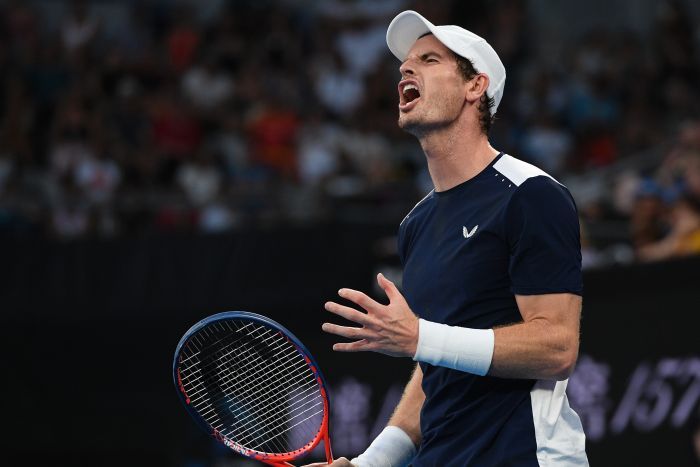 Murray is not always the most exciting player to watch, but his work ethic and his passion for tennis are second to none. He will do whatever it takes to win a match and you can never really count him out despite the scoreline. He plays a counter-punching, defensive style where waits for the opponent's mistakes. It could be an unforced error, but also a short ball, a rushed attempt to get to the net or something of the sort. Andy will punish all mistakes with a lob, a passing shot or a nifty drop shot. He has the physical ability and the skillset to succeed with this style, even against the best players in the world.
You might already know that Andy Murray's racquet (link his racquet specs) is the HEAD Pro Tour 630 (I review this legendary racquet here).  But in pro stock lingo it is called the PT57A (which I review here) and Andy uses a 16×19 string pattern, which was not available on the original PT630/280 (280 was the name in the U.S.). This racquet gives Murray excellent precision and feel, which will allow him to precise and "thread the needle" if needed. There is no wonder that another player with a similar style, Gilles Simon, uses this racquet (although extended in 18×20 pattern).
Does he need to win points more easily?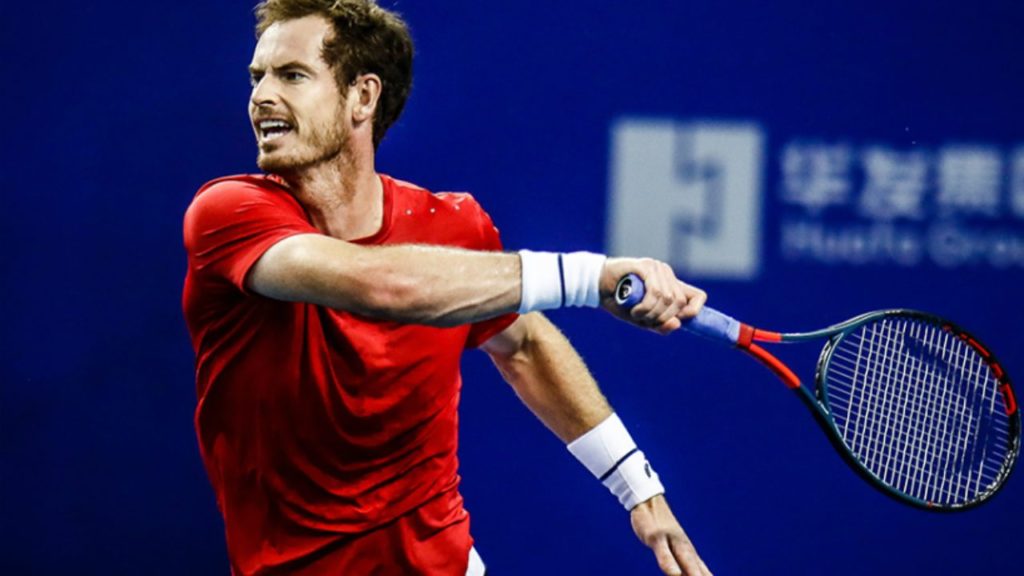 Andy Murray fights hard for his points. He runs and runs and runs. Like Rafa in his younger days, this takes a huge toll on the body. Although it might not come naturally to him, would it not be better to switch to a more powerful racquet to be able to win points more easily? After all, Federer changed his racquet in 2014, Novak did some adjustments in 2018. Why not Andy? Well, this racquet suits his style perfectly, so a change to a new racquet would force him to become more aggressive and play with more spin. This kind of transition is not easy to make. But Murray has the smarts, skills and the work ethic to do it if he wanted to.
But I think he just enjoys the way he plays too much. Besides, going for winners is not everyone's cup of tea and if everyone played the same way, tennis wouldn't be as interesting as a sport. I am still keen to hear your opinion about this. Would a more powerful racquet setup help Murray to reinvent his game and push his body less hard?
Andy Murray's Racquet – The Video
What do you think of Andy Murray's racquet and style of play? Please comment below.