Bosworth racquets is a brand made by the industry famous Bosworth family. They have specialized in stringing and customization for many top tennis pros.
Tennis pros like Rod Laver, Jimmy Connors, Stefan Edberg, Patrick Rafter,  Pete Sampras, Monica Seles, Martina Hingis, and Andre Agassi have all used Bosworth racquet services at some point in their careers. But the one who is most connected to the Bosworth racquets and their unique shape and design is Ivan Lendl.
This is what Jay Bosworth writes on the official Bosworth website: "Ivan was an amazing talent who simply worked harder to perfect his skill than any player had before him. He demanded perfection in his game and his equipment. We developed racquets specifically made for him, working to maximize and enhance his strengths."
The unique shape of Bosworth Racquets

I have never ever played with a Bosworth racquet so I can't comment on the qualities, but just based on the endorsement from pros like Lendl and later on Stepanek, I would assume they're good. In the picture above you can see Brad Gilbert's personal Fox/Bosworth racquet (WB 210) with a "towel grip". Gilbert's strung specs: 85 sq in head size, 350 grams, 16×18 string pattern and grip 4.
Not sure you can order their racquets anymore (the website looks a bit dated), but if you find one used somewhere or already own one, I am curious to hear how it plays.
One of Lendl's Bosworth custom made racquets have the following strung specs (he used in the US Open final 1987): 410 grams, 77 sq inch head size, 27 in length, 18×19 string pattern!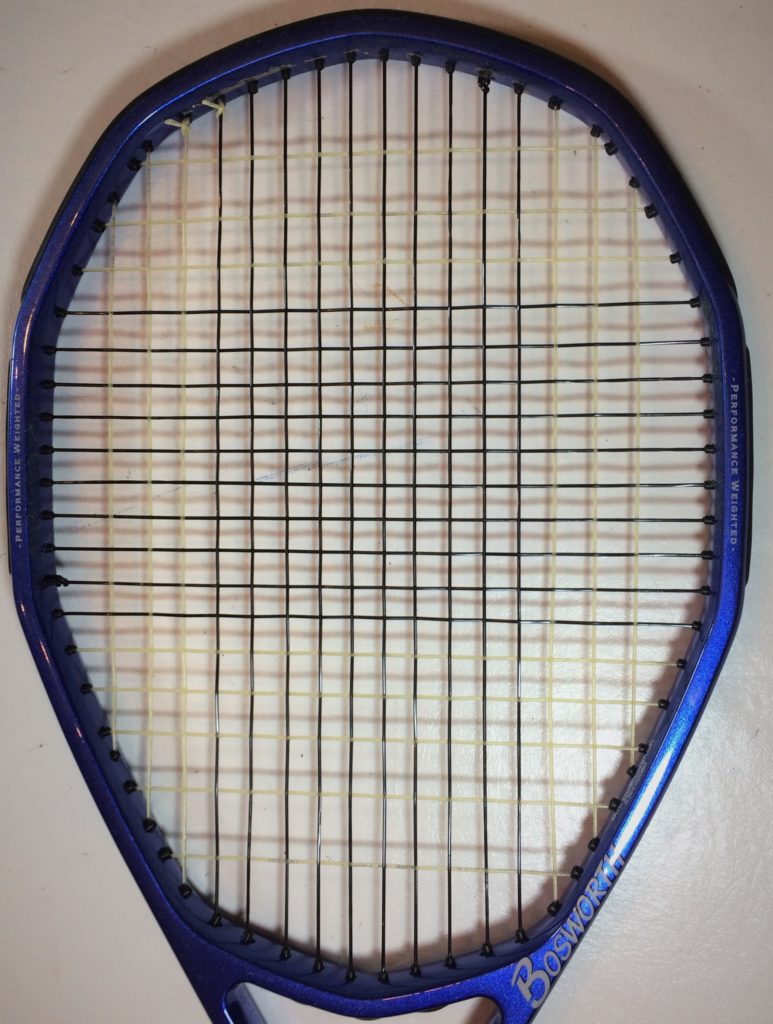 Interesting facts about Bosworth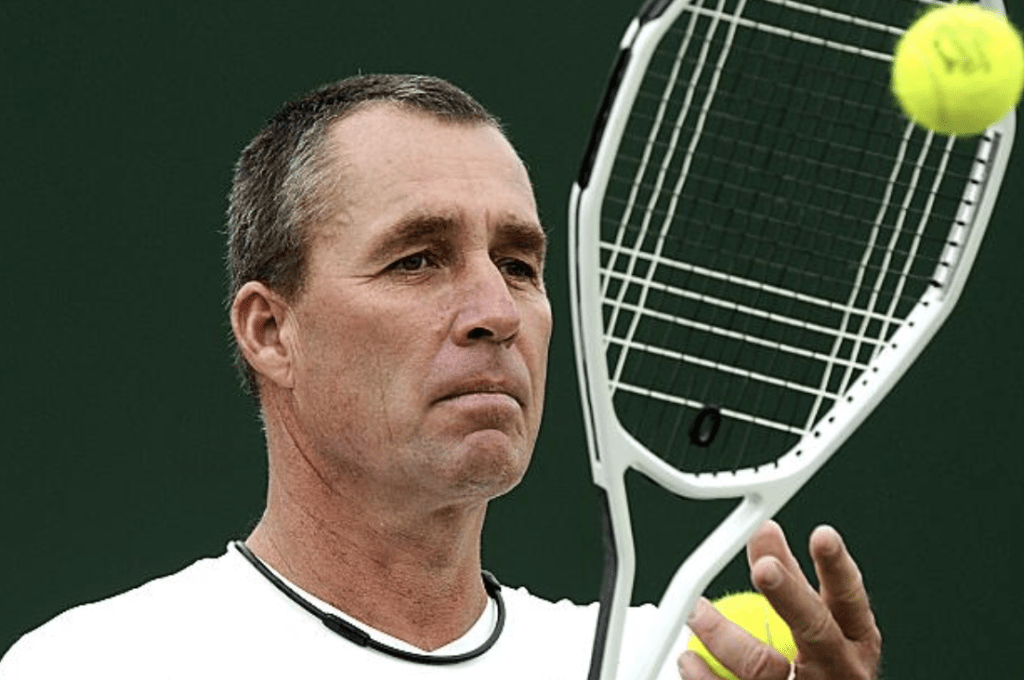 Did you know that Bosworth designed the Isometric racquet shape? This was first used by Snauwaert and now by Yonex.
Ivan Lendl used an 8-knot stringing pattern (called the Lendl pattern) as in the picture above. The idea of the pattern is to give better comfort on off-center hits while retaining excellent control in the center of the string bed. The downside of this pattern is that you need to calculate string lengths, starting points, you might need to widen a few grommet holes, and this all adds up to you needing quite a bit more string.
A Bosworth customized racquet costs $399. This is how they motivate the cost, which, for a custom product, is not that high in my opinion. "An extravagance? Not for the service, the customization and craftsmanship that goes into your Bosworth Tennis racquet – and it's a bargain compared to the tens of thousands of dollars that our top touring professional clients pay for services."
What is the point of the Bosworth shape? I am not sure, but I would guess that it expands the sweet spot due to "no cut corners" which is common with the traditional racquet shape.
Kudos to the Bosworth family for thinking differently and being a real innovator and game-changer in the tennis industry.