If you are active in the tennis part world of Instagram, you might have seen the account RAW Customs pop up and asked yourself, "What is RAW Customs?". I had a chat with one of the founders, James, to find out.
How did the idea come about for RAW Customs come about?
I stopped playing tennis when I was 17 after playing one junior tennis tournament and never physically growing when every sportsman at the time in any field soccer, cricket or tennis was tall. The game was all about strength at the time, not spin and touch. Not that I would have ever made it hehe… But I got into drinking and other things which took my eye off of the sport I loved. I later read the drop off rate is 60% in young men between 18-30 which is a major factor in what we are branding a 'tennis revolution'.
Check out the official website of RAW Customs here.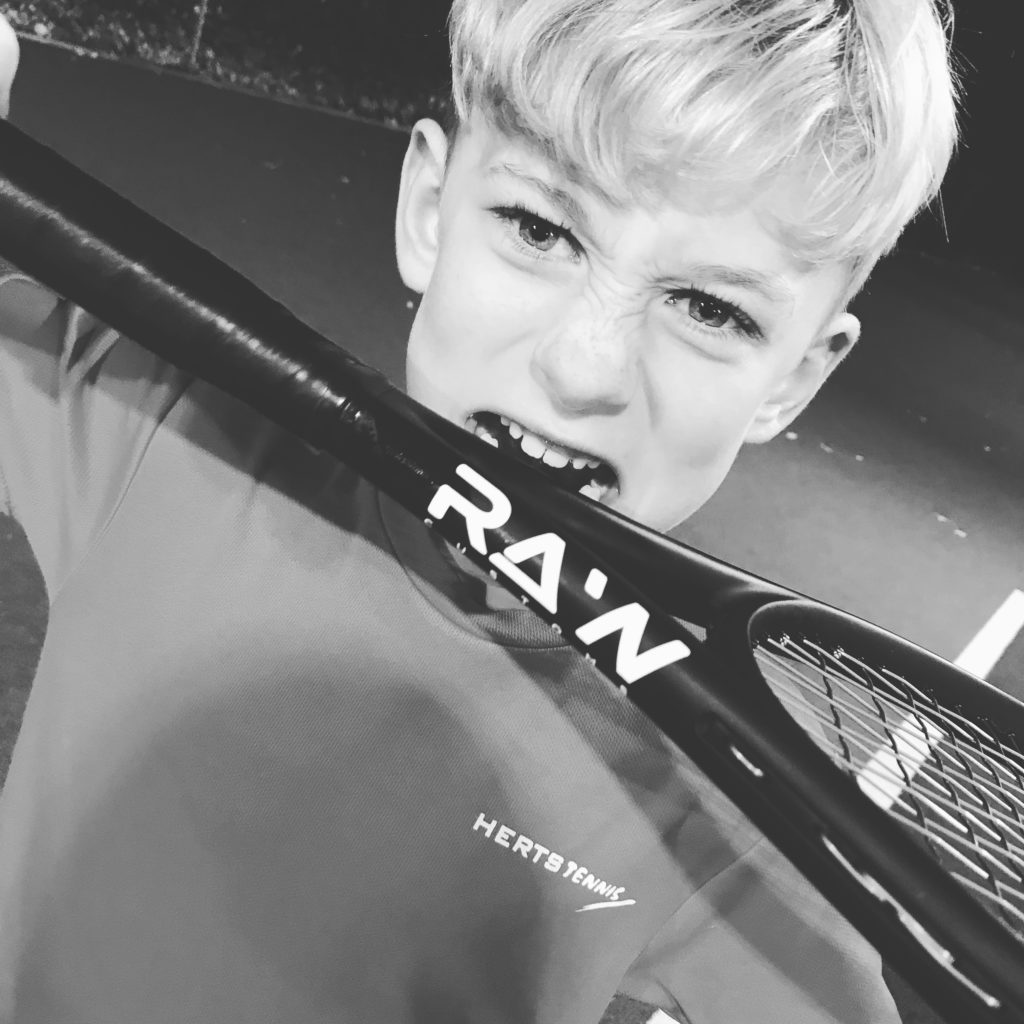 My young son started playing at 4, and I was then once again hooked! I became great friends with the club coaches, now business partners, and the rest shall we say is history.
I have always been one for designer clothing, and on investigating customized rackets (why wouldn't I? I had played a whole three matches by this point I was almost pro :)) and saw a huge gap in the market for both style and customization. From there, a few previous Chinese contacts and a hell of a lot of grit and determination and we managed to find amazing quality products and clothing for RAW Customs.
What is your vision for the brand?
We as a brand are recognizing the stats that are being published and feel a lot of good effort isn't being placed in the right areas to help the growth of the sport. In most clubs, there is a clique, and from the outside looking into a tennis club, trust me I know. I have an ex-wife who found it daunting taking the kids down to the club. Now I know it isn't anything, but there can be a snooty vibe which most club players don't realize. Most tennis players I know are lovely so god knows why. (Maybe it is the dated clothes holding them in places too tight.) I actually saw a really cool club called Riverside in Bedford recently that have abolished all dress codes and have made tennis accessible for all and the membership went from 150 – 600 in a space of no time! Now they have a bubble and some great facilities. And the opposing members can't complain as the money has come in to drive the club forward. It shows that dress codes and traditional club etiquette is putting far too many people off.
Now we are looking to revolutionize an amazing sport with tennis rackets, padel rackets, and clothing that will appeal to all. After all, we are all unique individuals and that is exactly what makes the world so great.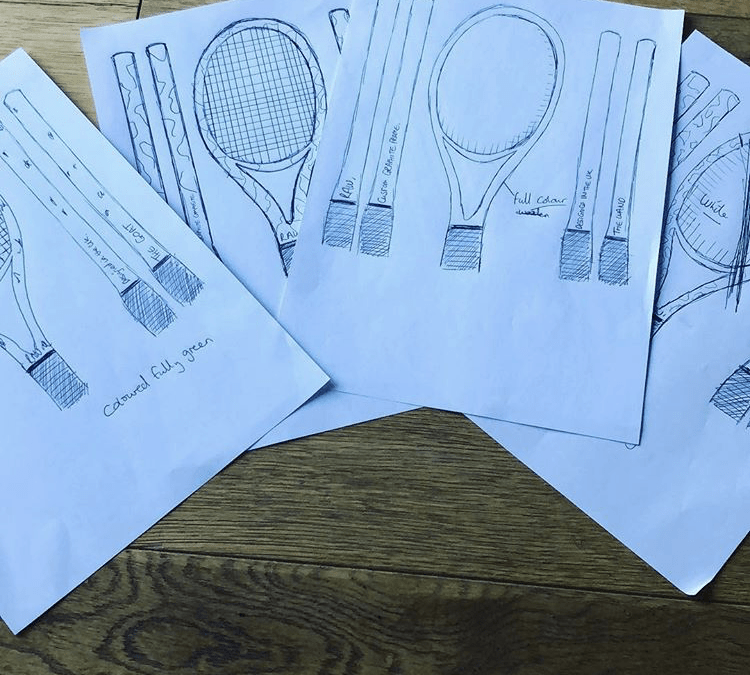 We see tennis like skiing was 20 years ago. Straight, boring tight clothes; (great sport of course) then snowboarding came on the scene in a major way and turned that totally on its head with crazy designs and bad-ass clothes which in-turn made skiing cool and fashionable again for ALL ages and walks of life. We want to grow the participation in Tennis and Padel through our unique style and edge.
What are key values behind the Raw brand?
RAW Customs ethos is to revolutionize tennis, through cool clothing and rackets making tennis and padel appeal to all and for all. We will only use great products. We value quality over quantity. We won't launch any cheap aluminum frames to just to make money like the large brands do. We will promote quality throughout. The clothing we have, for example, is proven 5X more advanced than the large brands' dri-fit ranges.
We want to get juniors playing tennis, much like the LTA and other tennis bodies, but we want to keep them playing by keeping the sport edgy and cool, not a sport that is overly expensive and where young characters are frowned upon.
Let's put it this way, I have made many a mistake and that has helped round who I am as a person. Youngsters need to have somewhere to hang out and enjoy themselves without being told off if they shout out on the court after a great courageous point that they have thrown everything into. It's natural and over time will relinquish, but let's be honest these kids could be doing far, far worse.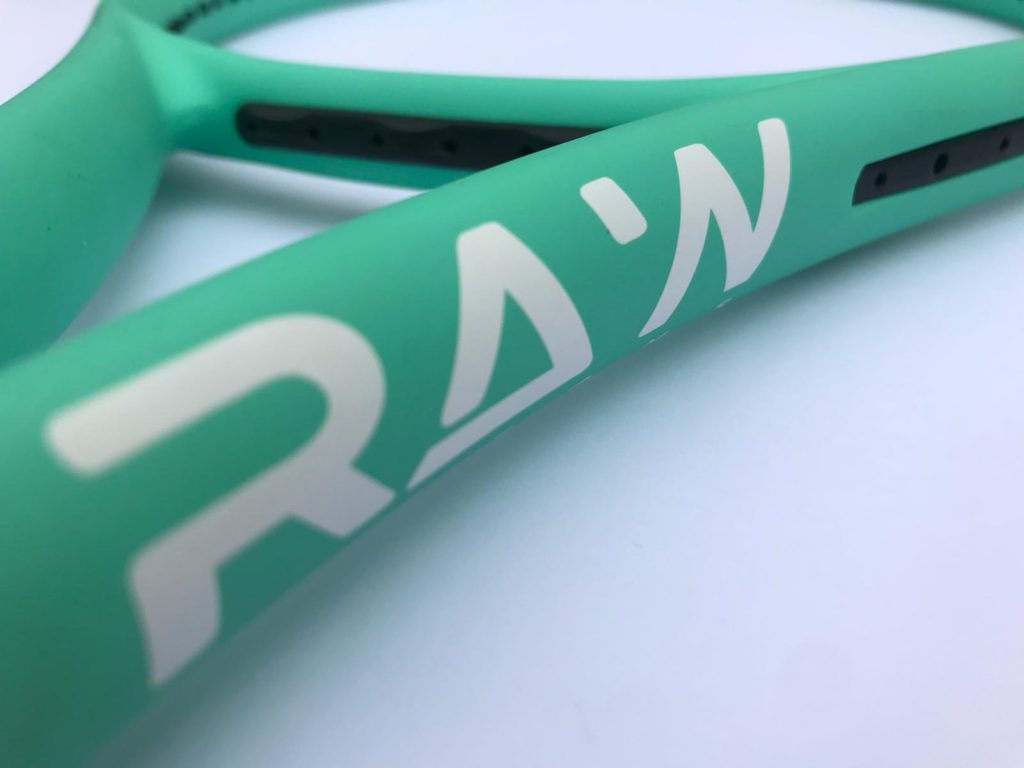 What is your background in business?
I was a stock market trader in a setup much like you would see in the films. Coffee boy at 17, then on to the trading floor and never looked back. We opened an eco-friendly business placing habitats on commercial roofs in 2010 and then sold it, being the largest in the country by 2015. From there I had a metal factory that wasn't successful (wasn't really my thing making construction metals although we did projects of prestige like Goldman Sachs new offices and Westfield). We also have recruitment businesses. My business partners in RAW are two tennis coaches with a combined coaching career of over 25 years, one of whom played on the tour for a time.
What is your background in tennis?
We have a mixture of standards and expectations. We have two coaches that know what players need. These guys have huge experience both playing and coaching. I am a reasonable club player with big dreams. We are all particular with our equipment and love our tennis.
What kind of products will you develop?
We are not looking to reinvent the wheel. We are not knocking the current equipment on the market either; we are just looking to provide products that cover 80% of people with great quality, look and feel.
For professional players, we are working with Unstrung Customs. We've got a 300g frame with 310mm balance as a base to be able to then customize to the player's individual needs. The point being; we see every player as an individual.
Our clothing has unique qualities not available to larger brands because of old relationships from my previous career. This is really edgy and exciting technology. Watch this space.
What will make your racquets stand out from the market?
If you go to any tennis store at the moment you will see almost a regiment of rackets, all uniform, all very much a small army of 'square' rackets delivered with zero passion. They are fit for purpose. They are plain and simply boring tennis rackets. We are creating a look, a feel, and a purpose that when the player picks it up it fits like a wizard with their new wand. Well, this and an absolute edgy design to make the racket so much more than a racket.
We want people holding our rackets as a statement. They must stand out from the crowd. Our players aren't sheep; they don't follow suit. Our players, our people, have the guts to stand out.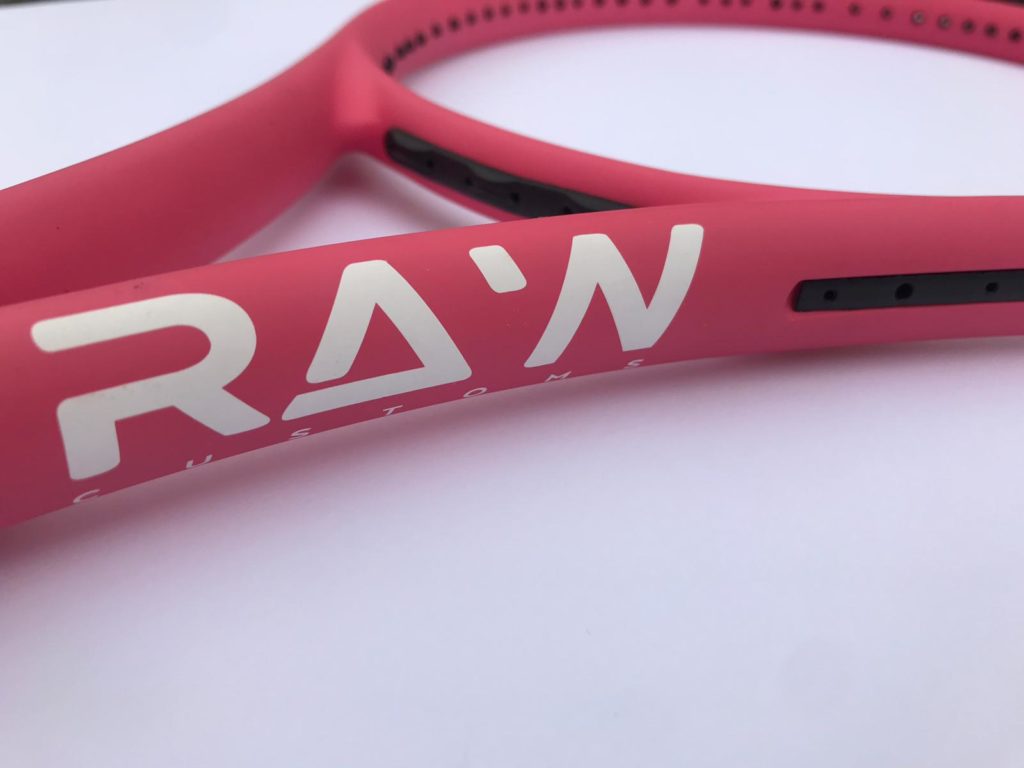 What will be the approximate price point of your racquets?
We can offer far greater prices than the large brands. Our adult rackets will retail between 120 – 150 pounds (GBP). Our products are more advanced than the best on the market, but we have a unique model to sell so our overheads stay low because we are not adding large salaries or marketing budgets into the makeup of the cost of our rackets. We want to be anything but corporate.
Who will they be for?
The RAW racket ranges will cover everyone. We have 21, 23 and 25-inch kids frames (named after my children), all composite at the very least, but generally full graphite. We want the equipment to be correct from day one of the juniors playing. We don't want them using an aluminum frame with nylon strings which give zero feel but 100% arm ache.
With regards to adults rackets, we have created a solid range of rackets that cover 85% of our club and tennis enthusiasts. For our Pro players, we have created a base that is a standard that will then be customized out to suit the individual requirements. This comes at a very small cost and put in perspective its far less costly than losing a tournament final.
Regarding the clothes, what is the main selling point?
Simple. The main selling point is our unique dri-fit technology that nobody in the world other than us can sell. The supplier of these products is tied into a contract that dispels any sales to any large brands including Nike, Adidas and Under Armour. The products are antibacterial so they don't get smelly, and they are also proven to be up to 10 times more efficient than the dry fit products on the market. There is a great video on our Instagram rawcustoms_tennis.
What price range will they be in?
Much like our rackets we want to offer great products, but for good money. We won't be cheap, but we won't rip you off and that is a promise.
When will Raw Customs go live?
We launch in January.
What are some opportunities you see in the market?
We see there is huge potential in the current market because what other brands aren't looking at, which is a key driver for us, is the non-tennis market; people who don't even know the sport. Yet. We feel there is a larger market outside of tennis than inside of tennis. The brands cater to the current player and do not help promote the sport. They just financially gain from its participators.
Of course, we want to make money, but if we increase the overall participation there is a larger customer base. The larger the customer base the more players and then more money into the clubs where the RAW talent is found; where the future stars are bred.
Two key things make a professional player, RAW TALENT and RAW DETERMINATION.