I already made a post about Diego Schwartzman's racquet, but it wasn't very conclusive. What racquet does Schwartzman use?
Diego Schwartzman has been in the form of his life this last couple of weeks. After a disappointing first-round loss at the US Open, he went to Rome and reached the final (lost to Djokovic 7-5 6-3) and then kept his form up to reach the semi-finals at the French Open (lost to Rafa in straight sets). Schwartzman deserves a lot of praise for his speed, footwork and ability to hit aggressive groundstrokes out of position. He is 170 cm (5'7) and can still hit big from the back of the court. Where you notice the issue with being a shorter tennis player is on his serve. He doesn't get nearly as many free points from that shot as most other players. So what racquet does Schwartzman use?
Diego Schwartzman's Racquet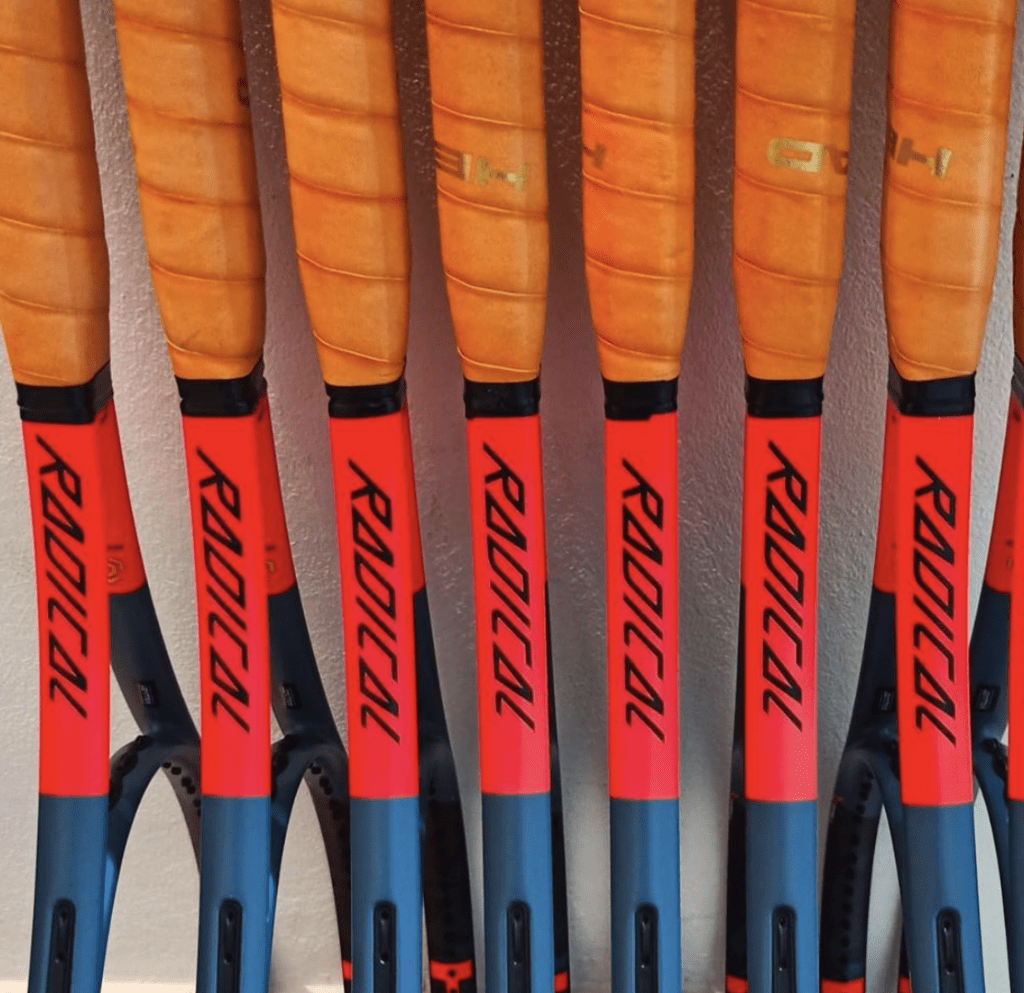 Many professional tennis players use extended length racquets and for shorter players, it can be a way to get the contact point on the serve higher and achieve better reach. Schwartzman's racquet is a HEAD TGT 260.2 XL (28 inches), which is the pro stock code for the HEAD IG Radical MP (a low-powered but very nice control-frame from 2012).
According to @rodrifigueroa4 on Instagram (a professional stringer and customizer, who took the picture above), Diego's specs are: 355g, 32.5 cm balance, 28 inches and he strings it with a full bed of Luxilon Alu Power 1.25
(affiliate link to Amazon).
I don't know the swing weight and I can't quite make it out on the post where Rodrigo puts it on the RDC on his Instagram,  but if you know it, please share. What I do know is that it must be very high with such a high weight + being an extended length racquet. Still, he swings that thing for hours! Tennis is all about technique and footwork and watching the pros go at it can you make in awe, but also slightly depressed about your own capabilities (at least that is how I feel!).
Do you like watching Diego Schwartzman and can he build on his recent success?