Congrats to Fritz for winning his first masters title in Indian Wells. What racquet does Taylor Fritz use?
Some players think 95 sq inch racquets (click to find the best ones on the market right now) are going instinct, but on the ATP tour there are still plenty of players using Wilson Six One 95s or HEAD PT57As to name two popular racquets. But what racquet does Taylor Fritz use?
The answer is the HEAD IG Radical MP, which has the pro stock code TGT 260.3. The so-called IG or Innegra series from HEAD that came out around 2012 are still treasured by many pros and recreational players. From the Prestige MP (293.2), the Radical Pro (260.5) to the Extreme IG MP 2.0 (TGT 285.2) to name a few.
Judging by a listing on eBay some years back, Fritz doesn't even add a lot of weight to his racquets (this can have changed). The weight the lister measured was 299 grams unstrung and the pics showed a some lead tape in the hoop at 12 o' clock. This means the swing weight is probably relatively high for such a low static weight.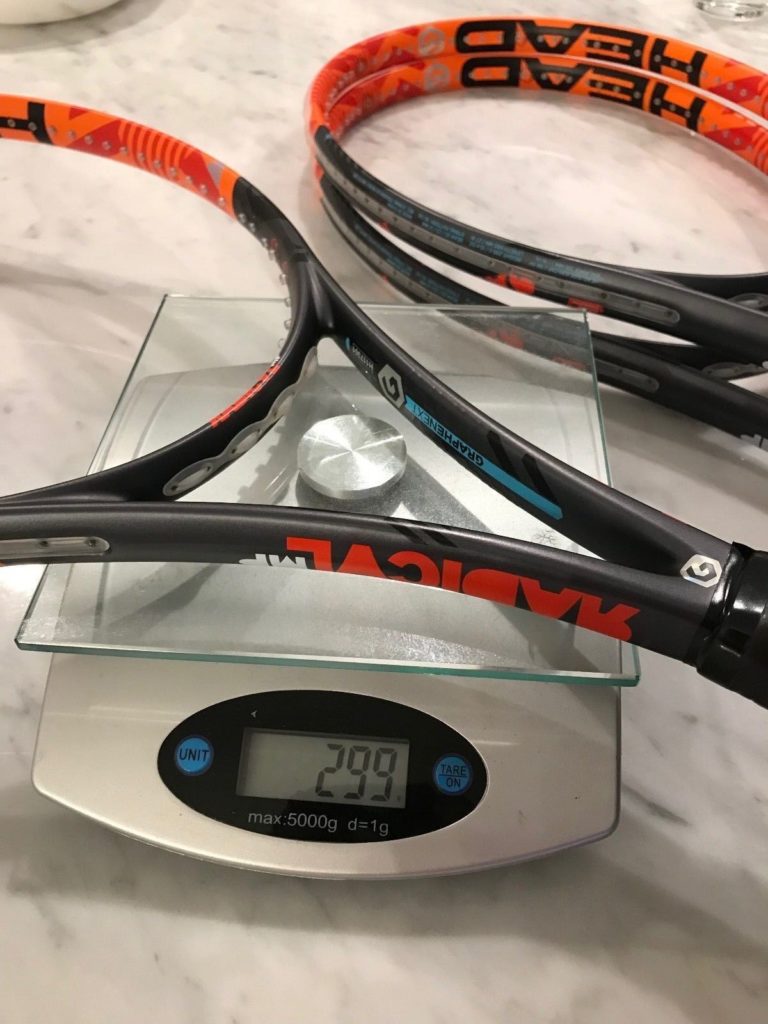 Sadly I don't know any more specs than that in terms of balance and swing weight. If you own Fritz's personal frames or know his specs, please let me know in the comments or via the contact us form.
Taylor Fritz String setup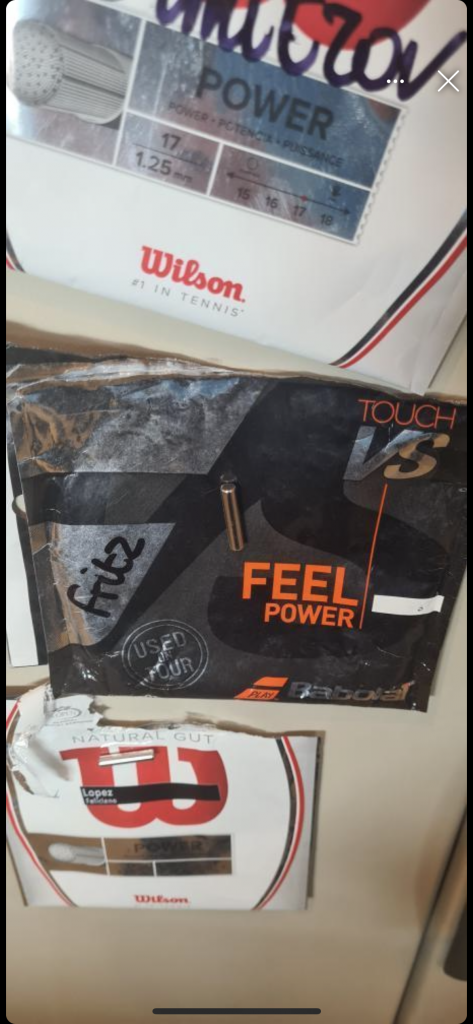 I made a video about Fritz's racquet yesteday but sadly used some old notes I had. It was lazy on my part as you can tell in pretty much any recent picture that Fritz uses a hybrid string setup. I got the info from Stringlab.be who did string from him in 2020. Then the string setup and tension was:
Mains: Babolat VS Touch 1.30 52 lbs and 10% pre-stretch
Crosses: HEAD Hawk 1.25 50 lbs
I will make a correction to the video I published below, where I said he only uses HEAD Hawk.
It's yet another example of how popular natural gut is on the tour today.